With thanks to Martyn Smith, Marketing & Events Organiser, Grampian Transport Museum.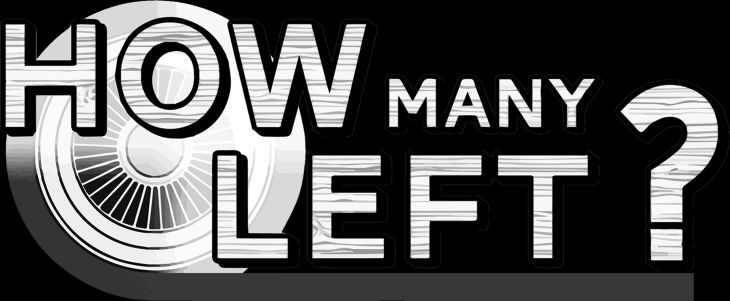 There is less than a week to go to the second How Many Left? – a celebration of the endangered cars which were once a common sight on the roads.
The event, now in its second year, will once again be held at the Grampian Transport Museum and highlights cars that were at one-time mass produced but of which there are now less than 500 still remaining.
Building on feedback from participants and visitors to last year's successful inaugural event there has already been more than 140 vehicles registered to participate this year, and entries are now closed.
Amongst this year's entries is an Opel Commodore A Coupe.In production from 1969 to 1971, it was a six cylinder version of the Opel Rekord. 156,330 were produced including the 2.5 automatic version owned by Alan Norrie of Longside which is the only registered example left in the UK.
This car was originally sold in 1972 from University Motors, King Street, Aberdeen and Alan has owned it since 1984. He used it as his day-to-day car prior to putting it in storage, but fully restored it last year.
Also appearing will be a 'model' Lotus. Gordon Masson of Aberdeen is the owner of Lotus Esprit S1 with a chassis number 0100G, making it the first ever production model of the famous Esprit line. The car is undoubtedly a star and Gordon's Esprit has been used as part of the Lotus Esprit 'time-line' at Brands Hatch in 2013 and has featured in many photo shoots including last year at historic Brooklands, which featured in Octane magazine.
Last year Corgi models, in collaboration with Lotus, approached Gordon with a view to creating a 1/43 limited edition scale model. The scale model was released this year and is extremely accurate right down to the registration number.
An unusual visitor this year comes from behind the Iron Curtain. Dominik Walicki is the owner of an ex-Polish Army UAZ 496b off-road light weight military vehicle.
From 1987 until 2007 it was a mobile radio vehicle before being sold to a private owner. Dominik purchased it in 2013 and has spent many hours checking and repairing the electrics and mechanical parts.  The car, which is believed to be the only one in Scotland, was described by Jeremy Clarkson as "the worst in the world", but Dominik strongly disagrees saying that his work has resulted in a very reliable car that can be used every day.
How Many Left? – A celebration of the forgotten classics
Sunday 22nd May 12noon to 4pm.
Comments enabled – see comments box below. Note, all comments will be moderated.