With thanks to Eoin Smith, Senior Account Executive, Tricker PR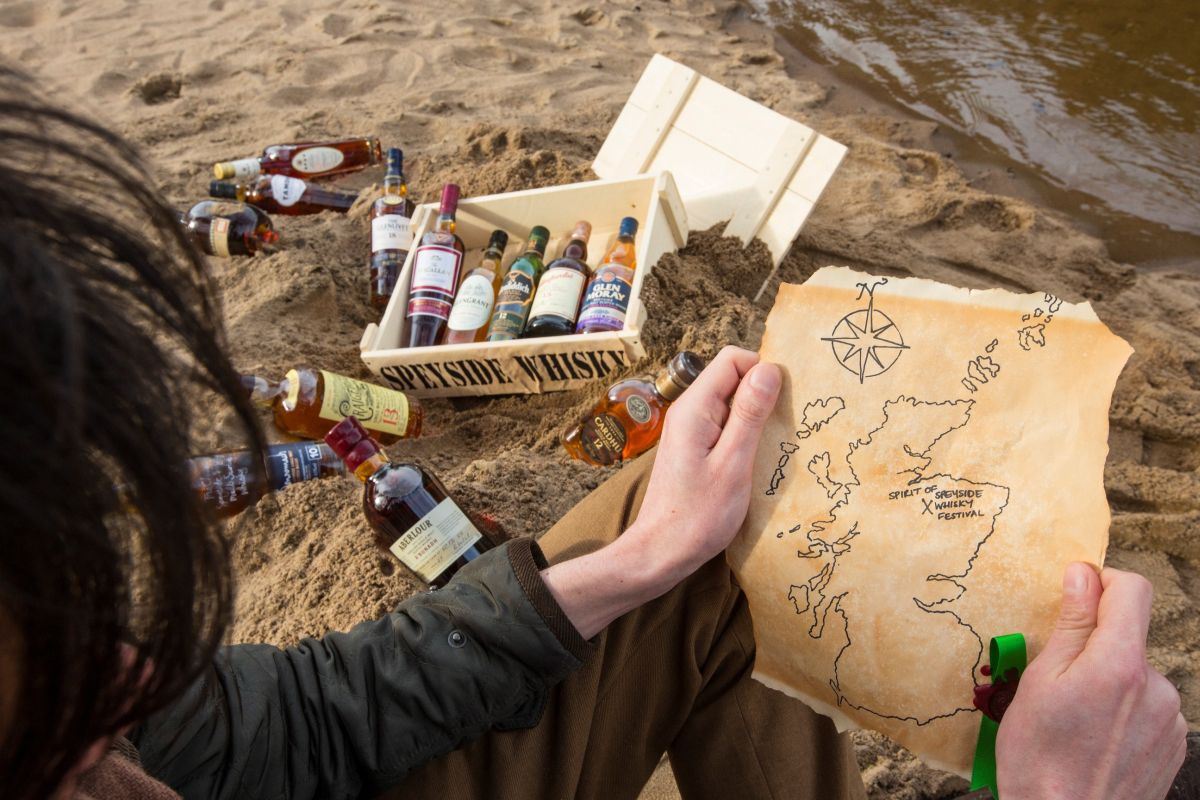 The final drams have been sipped at the 2015 Spirit of Speyside Whisky Festival – but organisers are already preparing to do it all over again. The curtain came down on over 500 events on Monday ( 2nd May) and now the team behind the world famous Festival are putting plans in place for a second event in the early autumn.
The Spirit of Speyside Whisky Festival took place over five days in the heart of Scotland's best loved whisky producing region, drawing thousands of visitors from home and abroad for a programme combining the country's national drink with music, food and fun.
New records were set when tickets went on sale for the Festival's biggest ever programme earlier in the year. Festival chairman James Campbell says this year's gathering in whisky's spiritual home was one of the best on record.
He commented,
"It will take us a little bit of time to find out what the overall numbers were, but the area was extremely busy for the full five days and, most importantly, everyone I saw and spoke to had nothing but great things to say.
"To see people at these events thoroughly enjoying themselves makes worthwhile all the planning and hard work of our volunteer directors, of the Festival manager and of all the other people who give up their own time to ensure the Festival is a success. Knowing visitors will leave the area with very special memories is hugely rewarding for all of us.
"I personally met visitors from over a dozen different countries – some who have been coming for years and others who were visiting for the first time – and it was really special to see all these visitors having such a great time side by side with local people.
"I think visitors are always surprised by the huge range of different events, and the fact that they can have access to the people who are involved in the very heart of our whisky industry. I don't think any other whisky festival in the world can offer what we can."
All eyes are now on Spirit of Speyside – Distilled, which will take place in Elgin Town Hall on September 9 to 11. It will bring together Speyside's whisky producers under one roof on their own doorstep for the very first time.
The event will also include local gin and craft beer, along with a wide range of food producers, showing off the huge extent of Speyside's larder. Spirit of Speyside – Distilled will be split into four sessions over the three days, with tickets being sold for each session.
It is hoped that the event will initially attract a more local audience, but in time Spirit of Speyside – Distilled will also become a destination for the many international visitors who attend the main event in May.
James adds,
"The Spirit of Speyside Whisky Festival has grown to become a phenomenal event, but we felt that it was time to add a second event which did not require visitors to undertake a great deal of itinerary planning.
"We chose Elgin for the location because it is the transport hub for the area, with excellent rail and road links. People can come for one session or the whole weekend, but still enjoy the spirit – and welcome – for which Speyside is famous."
Tickets for Spirit of Speyside – Distilled will go on sale within the next couple of weeks via the website www.spiritofspeyside.com. The Festival is also active on social media – facebook.com/WhiskyFestival and @spirit_speyside on Twitter and on Instagram.
Comments enabled – see comments box below. Note, all comments will be moderated.