With thanks to Gavin Mowat, Constituency Assistant to Christian Allard MSP.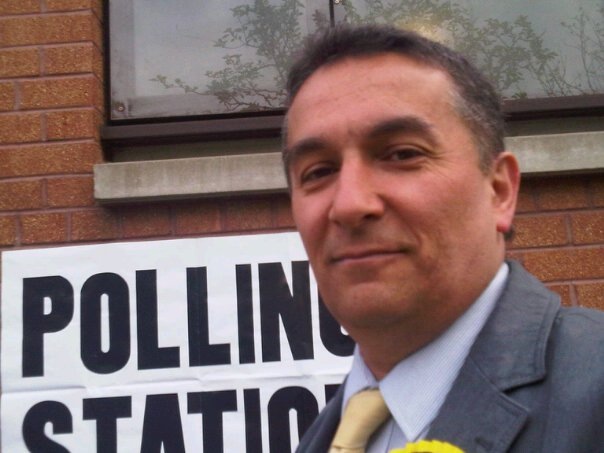 French born MSP Christian Allard has used a debate at the Scottish Parliament to condemn "Britain's shrinking democracy".
Mr Allard was speaking on a motion titled '10 Million Missing Voters' where he took the opportunity to stress that "for democracy to work we need people to vote".
According to a report by the Smith Institute, 10 million voters have been excluded from the democratic process because of the failings of the new electoral registration system.
Mr Allard praised a campaign by Shelter Scotland and the Electoral Commission to get people registered to vote because anybody living in this country "should have the right to vote". But he also raised concerns about the "democratic deficit" in Britain in relation to EU citizens being excluded from the up-coming referendum on EU membership.
Commenting, Christian Allard MSP said:
"Democracy is not a tap – it is not a tap that you open and close hoping people will register and vote in some elections and not in others.
"Democracy is a right, it's a human right to go and vote. This Parliament has to be very strong about that human right to vote.
"There are 18,990 EU citizens – plus me –  in Aberdeen, Aberdeenshire and Moray who will be able to vote in the Scottish Parliament election in May, but who stand to be excluded from the EU referendum.
"This is another democratic deficit we need to address – Britain is definitely a shrinking democracy.
"Let us remind the UK Government and all the people living here, for democracy to work we need people to vote."
Comments enabled – see comments box below. Note, all comments will be moderated.
[Aberdeen Voice accepts and welcomes contributions from all sides/angles pertaining to any issue. Views and opinions expressed in any article are entirely those of the writer/contributor, and inclusion in our publication does not constitute support or endorsement of these by Aberdeen Voice as an organisation or any of its team members.]