With thanks to Jonathan Russell.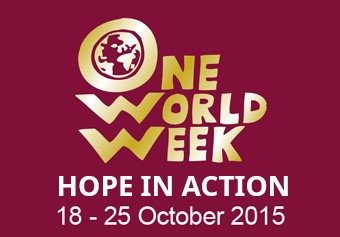 A concert has organised for next Sunday by Aberdeen and District Campaign for Nuclear
Disarmament to celebrate One World Week.
It will include peace songs and poetry, music from India, Scotland, Eastern Europe and Romania, as well as poetry and dance from Nepal. The concert will end with some Bob Dylan Anthems
One World Week aims to bring people together across the world in the cause of Peace and Justice. The event is dedicated to all people suffering injustice worldwide.
This will be a free event – Donations to Global Justice Now and CND.
The Programme will be compèred by David Kelly and Kathleen Watt.
Performances include:
Dave Davies and friends
Nigel Lammas and friends,
Fred and Charlie from Iron Broo (Eastern European Music),
Rev Dr Isaac and Dr Amudha Poobalan (Indian music),
Prithwis Banerje (Indian vocals)
Kirsty Potts (Peace songs),
Imagine ensemble,
Gillian Siddons (poems by Hilda Meers),
Nabin Chhetri (Nepalese poetry),
Nepalese Dance,
Jigs Akimbo.
Finale: Keith Mesnier will perform three songs: Trident No More and the Bob Dylan anthems, 'Masters of War' and 'The Times They Are A-changin'
For more info contact Jonathan via email: jhamiltonrussell@hotmail.co.uk   or tel: 01224-586435
Peace And Justice Concert.
The Blue Lamp, Gallowgate
Sunday 18th October, 2pm-5.30pm.