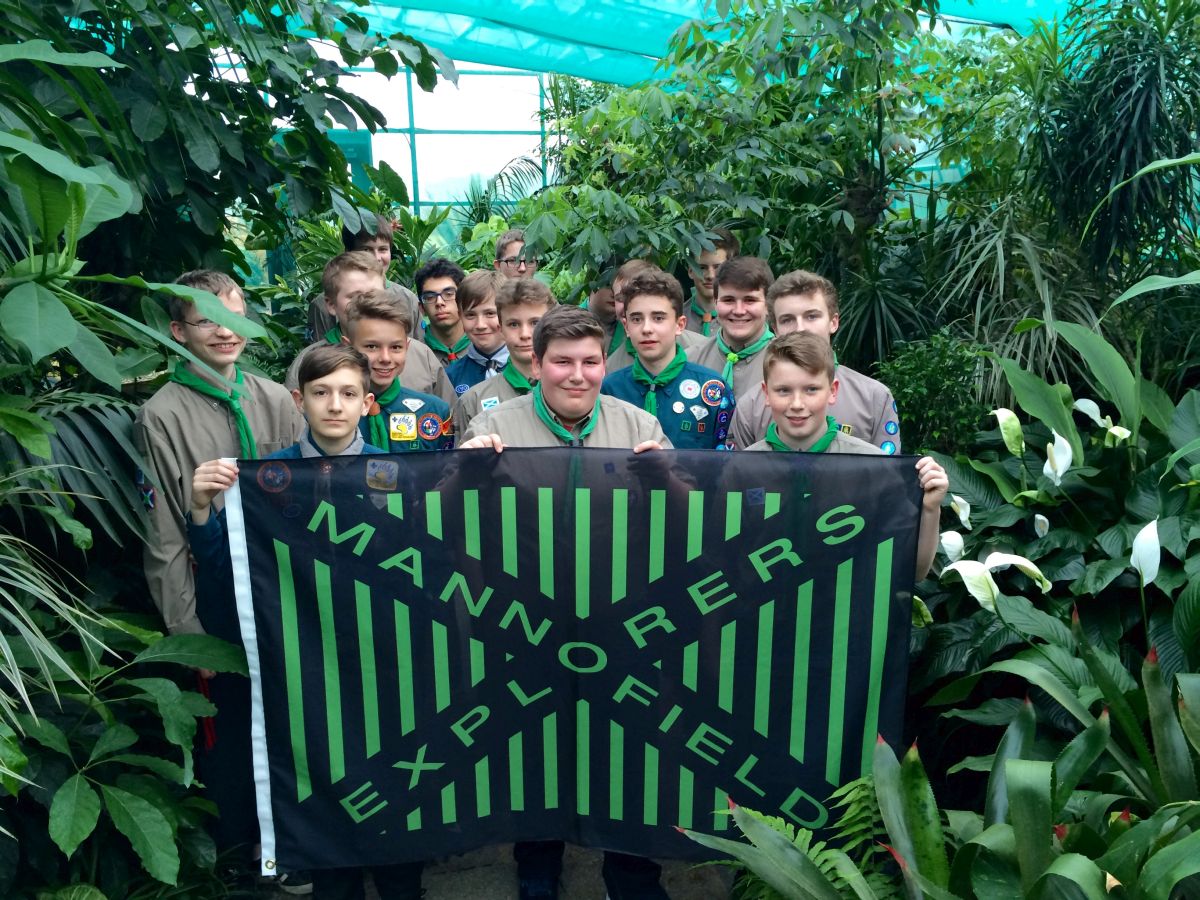 With thanks to Mannofield Explorer Scouts.
This weekend over 20 Explorer Scouts took part in an unusual camping challenge at an iconic Aberdeen landmark. The Mannofield Explorer Scouts held a camp at the David Welch Winter Gardens in Duthie Park on Friday night, in preparation for their upcoming trip to Yosemite National Park.
The group will embark on a road trip through California this July, with the end goal to spend a week exploring Yosemite National Park.
The journey will also see the group of 14-18 year olds travel through Death Valley, visit the historic Alcatraz prison in San Francisco, and meet their American counterparts in the Boy Scouts of America.
On their journey, the Explorer Scouts will travel through a variety of terrains – from barren deserts to luscious forests, from sandy beaches to rocky mountains. The group's overnight stay at the David Welch Winter Gardens allowed them to experience all of these different landscapes in just one night.
Explorer Scout Liam Aiken, 16, says:
"We are all really excited for our trip to Yosemite this summer. We have been fundraising for the last year and a half, and can't believe it's almost here!
"The camp in the Winter Gardens was really fun – we have never stayed anywhere like it before – and it was a great preview for the big trip this summer."
Assistant leader Eoin Smith adds:
"Scouting is all about offering young people new experiences and everyday adventure, helping them develop skills which are applicable across many areas of their lives.
"As a teaser for this summer's American adventure, we wanted to do something special with the Explorers – and what better way to prepare them for the ever-changing landscapes we'll face than by visiting them all at once?"
The Mannofield Explorer Scouts' journey to America follows an exciting few years which have seen them meet Chief Scout Bear Grylls, who wore one of the group's personalised hoodies on a tour of the UK; attend a talk by Ray Mears with a chance to meet the outdoor hero in person afterwards; and travel the length and breadth of Scotland on a series of adventurous summer camps.
Communities, Housing and Infrastructure Committee Vice Convener Councillor Jean Morrison says:
"We hold all kinds of events in the Winter Gardens from weddings to school projects but we've never had anything happening as unusual as this before.
"We're glad we could help the Explorer Scouts and we wish them all the best in their trip to Yosemite National Park."
The Mannofield Explorer Scout Unit, based in Aberdeen, is open to young people aged 14-18 and offers a wide range of activities that are challenging, adventurous and thought-provoking.
Their aim is to enthuse, energise and inspire young people in the community, through a range of fun and educational activities and camps that are designed to build confidence, improve leadership and team-working skills, spread a message of community spirit, and embrace the spirit of everyday adventure.
For more information about the Mannofield Explorer Scouts, visit www.mannofieldexplorers.co.uk; follow them on Twitter and Instagram @MannofieldESU; or like them on Facebook at www.facebook.com/mannofieldexplorers
For more information about joining Scouts, as a youth member or a leader, visit www.scouts.org.uk/join