The scoreline belies how utterly abject both sides were in the first half but Aberdeen made up for that after the break, remarks Voice reporter Andrew Watson.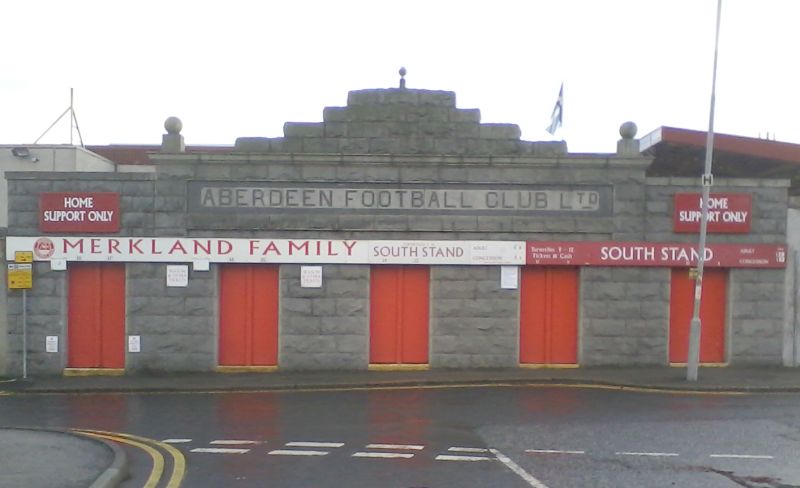 It was a chilly afternoon, with only the receding snow giving the faintest of indications it's getting remotely warmer.
The Reds got off the starting block fast. Antonio Reguero struggled to handle a long range shot from the foot of Jonny Hayes and spilt the ball.
Adam Rooney pounced.
1-0 Aberdeen just 12 minutes in.
Nothing of note happened for the rest of the half, with the two teams jostling for possession yet doing very little with it.  Messy stuff, and quite bad tempered at times. This game saw four yellow cards between the two sides.
Joe Shaughnessy came on for Donervorn Daniels after 35 minutes. This actually came as little surprise because the on loan West Bromich Albion defender had come off the pitch twice prior with niggling pains.
Following that, arguably what changed the game, Cammy Smith then came off for Peter Pawlett.
Four minutes after that substitution, 50 minutes into the game, Pawlett proved to be a super sub.
Playmaker Hayes found Pawlett in the box; Pawlett took a touch to beat Reguero, then another to slot away goal number two for the Dons. He did well to find the net, considering the angle from which he was left to complete the move.
2-0 Aberdeen.
Then after 61 minutes Shaleum Logan directed a fantastic ball into the corner of the Ross County goal from just outside the box.
3-0 Aberdeen.
Nine minutes later, David Goodwillie came on for Niall McGinn.
This substitution was yet another tactical masterstroke by gaffer Derek McInnes, albeit not quite the near immediate impact Pawlett had earlier in the game.
Nevertheless, fifteen minutes later Goodwillie proved his worth in a red shirt.
4-0 Aberdeen.
The second half performance more than rewarded the Red Army for their patience during the first forty five.
Having said that, I hope new boys Daniels and Kenny McLean impress more in future outings because at times it was hard to see what exactly they were contributing on the pitch.
I know the former was only on for so long, but I worried it was to do with him struggling with the physicality of the Scottish game. Regarding McLean, I saw a few good touches but that was about it.
Final score:  4-0.