This fixture against Inverness was a hotly contested and sometimes bad tempered match that made for some entertaining football, says Voice reporter Andrew Watson.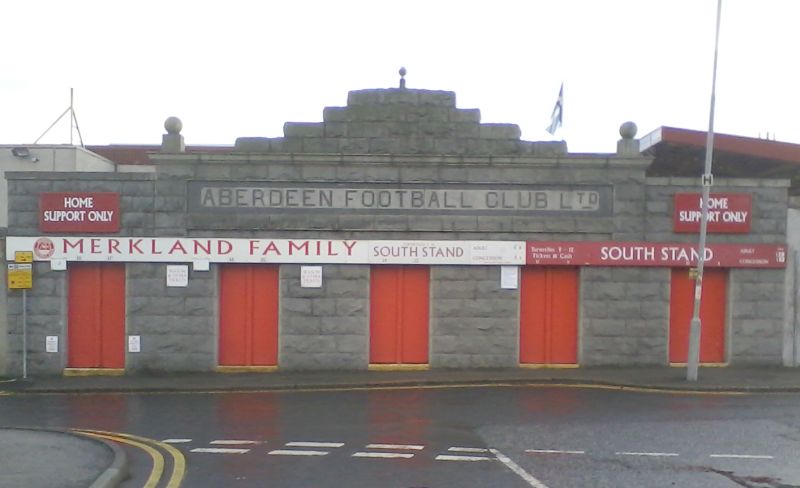 There were four yellow cards throughout the match's duration and at times the ball hardly left the middle of the field, with tackles aplenty.
Yet expansive play, even just moving
the ball slightly forward, was held to a minimum.
16 minutes into the game, a poorly defended free kick left keeper Jamie Langfield exposed. The Caley Jags eluded their opposite jerseys and headed into the net.
1-0 (Josh Meekings).
It was a worry to see the wind knocked out the sails of the Reds so quickly.
Poor passing, though, between the Thistle keeper and his teammate at the back offered perfect opportunity for Adam Rooney to score an equaliser.
Cottoning on to the pass back, he beat the man between the sticks and salvaged the game for Aberdeen.
1-1 Aberdeen after 24 minutes!
The Reds then went ahead minutes before the stroke of half time. In this passage of play it seemed imminent the Dons would hammer in another goal and put them in the lead.
However, they were pinned back by Inverness, and almost out of the box, until expert holding play by David Goodwillie afforded them another chance.
He found attacking defender Shaleum Logan who cracked the ball into the roof of the net on 40 minutes.
2-1 Aberdeen!
Ten minutes into the second half Logan went from saint to sinner.
His poor tackle left Langfield vulnerable, and although he could've done better one on one with his attacker, blame laid largely upon the Englishman.
2-2 (Marley Watkins).
An arguably similar scenario up the other end of the pitch gifted former Inverness player Jonny Hayes the winning goal.
3-2 Aberdeen after 59 minutes!
Cammy Smith came on for Goodwillie at the 79 minute mark.
Then Peter Pawlett came off for Jeffrey Monakana two minutes into added time.
Goal hero Rooney took his time to come off the pitch against his former club a minute later, and was replaced by Lawrence Shankland.
It's perhaps testament to the overall strength and depth of the squad that Aberdeen are finally bringing in the right results, especially recently.
On the other hand, if they haemorrhage goals like they almost did in this match, good and plentiful additions to the score sheet might count for nothing.
Final score:  3-2.