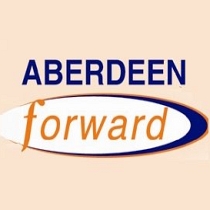 With thanks to Angela Theobold.
Environmental charity Aberdeen Forward are hosting a range of workshops and courses up until the end of 2015.
Aberdeen Forward works closely with local communities, businesses and individuals to educate and promote projects that help to protect our environment, reduce waste & encourage sustainability.
Available courses are as follows.
Hobby Club: Every Wednesday, 10am-12pm/1.30pm-3pm, these are drop in craft sessions.
Plant ideas workshop: We are pleased to offer this plant ideas (http://www.plantideas.org/) workshop which teaches how to make the most of plants in various useful ways. The cost is £35 per class. Here is the format of the classes:
Personal Hygiene: 24 Jan 11-13:00 at Aberdeen Forward building Make your own deodorant, toothpaste, hand sanitizer and shampoo. Learn about the cold process that produces Plant Ideas soap, used as a base for the shampoo. Discover the actions of the ingredients in your products that keep you clean and smelling fresh.
Household: 21 Feb 11-13:00 at Aberdeen Forward building Natural alternatives are often pretty pricey so why not make your own? Learn with us about natural household scents – make your own incense, evergreen and citrus infusions and orange oil lamps. Make your own natural polish and laundry liquid and learn about citrus cleaners, citrus dustcloths, anti-bacterial sprays and washing up liquid. Find out what houseplants can purify the air in your home.
Herb Walk: 21 Mar 11-13:00 Location to be announced Join us as we identify plants and their uses. Learn some wild food recipes and simple plant remedies and many other great plant ideas. Expect some surprises and the chance to sample some finished products made from wild plants
Wild Food: 25 Apr 11-13:00 Location to be announced
Skincare: 16 May 2015, 11-13:00 at Aberdeen Forward building Learn how to make a moisturiser, lipbalm, bath melts and massage bar all with organic base ingredients and essential oils
Intensive Upholstery Weekend: 31 January to 1 February 2015, 9:30am-4pm both days, £190
Evening Upholstery (Tuesdays): 20 January to 17 March (one week break on the 17 February), 6pm-8pm, £190
Back to Basics Sewing courses 2015: 6pm-8pm, £92, every Thursday in each block
15 January to 19 February
5 March to 9 April
23 April to 28 May
11 June to 16 July
30 July to 3 September
17 September to 22 October
5 November to 10 December
Intermediate/Advanced Sewing courses 2015: 6pm-8pm, £92, every Tuesday in each block
12 January to 16 February
2 March to 6 April
20 April to 25 May
8 June to 13 July
27 July to 31 August
14 September to 19 October
2 November to 7 December
Curtain Making: 12pm-4pm, £92, every Saturday in each block
7, 14 and 21 February 2015
2, 9 and 16 May 2015
1, 8 and 15 August 2015
7, 14 and 21 November 2015
Candle Making: Wednesday 18th February (6pm-8pm)
Crochet Beginners Course: Wednesday 4th, 11th and 18th March 2015 (6pm8pm)
Booking: To book or find out more please contact courses@aberdeenforward.org or 01224560360.
Venue Unless otherwise stated, the venue is: Aberdeen Forward, 2 Poynernook Road, Aberdeen, AB11 5RW