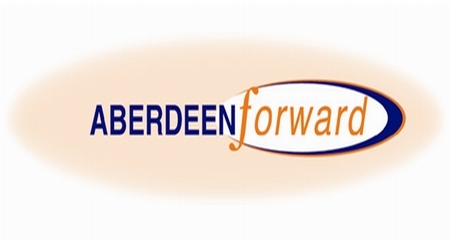 With thanks to Elaine Murray.
Environmental charity, Aberdeen Forward, is once again welcoming the Aberdeen community to their Very Big Festive Giveaway Day on Saturday 27th September between 10am and 2pm.
As usual at the Giveaway, Aberdeen Forward will offer community groups, schools, businesses and individual's free access to stationery, arts & craft resources and even toys.
This year there will be a special Halloween theme!
But the event does not just end there – we will have several stalls selling local-based goodies, and even some complimentary pumpkin soup for visitors on arrival. There will also be raffle (tickets £1 available now) with a range of excellent prizes from a range of local businesses worth more than £200.
As if all of this was not enough, Aberdeen Forward are providing a Halloween-themed pumpkin carving class and a jewellery-making class free of charge for visitors to the event. Attendees will also have the opportunity to attend talks on Zero Waste throughout the morning, to find out what they can do with the waste likely to be generated from the Halloween period.
Entry to the Big Giveaway Day is £3.00 for adults, children under 16 are free. The Giveaway days are at our premises at 2 Poynernook Road. No need to book and please bring as many friends and family members as you like!
There is no need to let anyone know you are coming, just pop along and enjoy this great community day.
The Giveaway day takes place at Aberdeen Forward, 2 Poynernook Road, AB11 5RW.  For more details phone 01224 560360, email courses@aberdeenforward.org or visit www.facebook.com/aberdeenforward