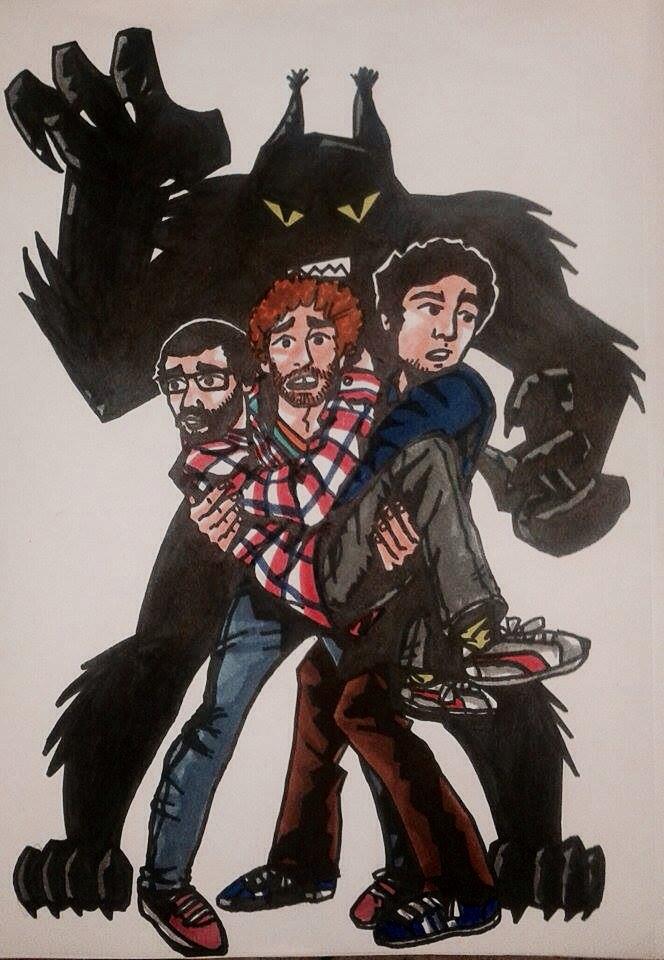 A new Aberdeen based literary journal has begun the process for 'proving the existence of contemporary culture in Scotland north of Edinburgh – and refining it'. With thanks to Andrew J Douglas.
The Silver Lynx Sporadical, 'a literary journal on an enigmatic publication schedule', has launched an online campaign to spread awareness and has already started reviewing submissions for their debut print issue.
Intended as a throwback to when print was the foremost method of storytelling, The Silver Lynx was established by two friends who found themselves tired of constantly furrowing their brows in a vain attempt to understand the lack of original literature being read in Aberdeen by people who live in Aberdeen.
The Editors-in-Collective, Andrew J. Douglas and Christopher W. Bradley, may not have been born in our fair granite city, but they say the fact they have stuck the place out, living on the 'breadcrumb' line, is a reflection of a magic energy found here which is lacking in other cities.
Andrew said:
"We both moved to Aberdeen for Uni.
"I have an immigrant's love for the place because it has afforded me with opportunities I found severely lacking in Glasgow.
"Glasgow and Edinburgh are seen as the bedrock of Scottish culture but who gives a shit? Aberdeen has always been a town of note throughout the world for its history but in terms of a city it has only really started to grow into itself since the oil was found.
"There are subcultures and lifestyles being lived here that no one knows about because traditional media in the city either ignores it or fails in its editorial responsibilities by reporting from a loaded point of view.
"The Sporadical is primarily a literary journal, but we have bigger plans on various back burners to turn it into a key weapon in the battle for the North-East's heart, soul, voice and identity."
The key players in The Silver Lynx certainly have the right kind of credentials for starting this kind if venture.
Editor-in-Collective Christopher W. Bradley is an English literature graduate whose prose style is heavily influenced by the Icelandic sagas (specifically Njal's), and he harbours delusions of being:
" the world's last skald with a Bukowskian twist"
Editor-in-Collective Andrew J. Douglas is a journalist and currently lead reporter at the Deeside Piper but writes fiction because he 'can't not'.
In-House Artist Ezra Fraserburg says his qualifications are being:
"gay, depressed and having access to sharpies."
What kind of thing are they looking for?
Andrew:
"We don't want anyone to be put off from submitting… except idiots writing thinly veiled porn and calling it chic lit, westerns, romance or fantasy.
We want to read about living here, being from here, moving here, that penny you found on George Street that changed your life, that abandoned building in Ferryhill, that night in Torry, that day in Duthie park… We just want to read anything that anyone who thinks they can write has written.
This is a place of struggle and opposing ideas. It is a breeding ground for creativity."
Christopher:
"Everything Andy said, but I'll add: if you're not from the North-East nor writing about the North-East, still submit. We still want to read what you've got to write (assuming its excellent). Sure, The Beast sleeps in the granite city, and a large portion of the stories will be relating to Aberdeen, but the city's just the conduit.
So long as it's in English and we think it's brilliant, it'll probably go in.
"I see The Lynx as a significant turning point for the city, and if we get it right, a significant turning point for literature. Aberdeen is the frontier town of consumer-capitalism… black gold in the sea and what should be a cultural hub from all the nations it attracts people from for their share of it, but its not… yet."
Comments enabled – see comments box below. Note, all comments will be moderated.