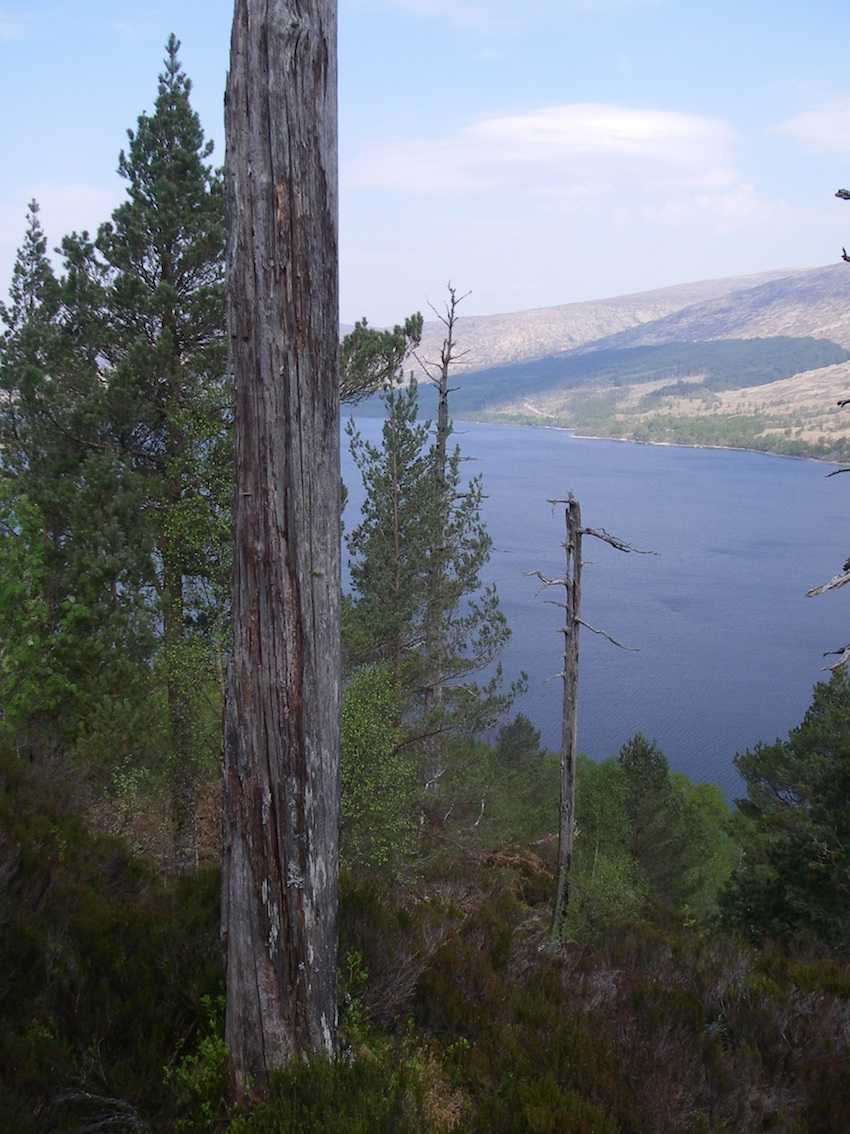 With thanks to Richard Bunting.
Plans for a major new pinewood restoration project in the Scottish Highlands have been given the go-ahead, after Forestry Commission Scotland agreed to sell 1,086 hectares of woodland at Glen Mallie and South Loch Arkaig in Lochaber to a Highland community group which is working in partnership with the conservation charity Trees for Life.
This marks a major milestone in efforts to restore the ecologically important but rare native Caledonian Pinewood habitat.
The Achnacarry, Bunarkaig and Clunes (ABC) Group and Trees for Life now have 18 months to raise £500,000 to buy the land, following which they will begin a process of native woodland restoration and of restoring the links between the local community and the wild and remote country on the south side of Loch Arkaig.
This is believed to be the first time that a conservation charity has partnered with a community group to purchase surplus Forestry Commission land under the National Forest Land Scheme. The scheme, administered by Forestry Commission Scotland, gives communities and non-governmental organisations the opportunity to acquire state-owned forest land which has been declared 'surplus' by the Forestry Commission.
Gary Servant of the ABC Group said:
"This is a great opportunity for the local community to secure real benefits in terms of sustainable rural development, to support local land-based jobs and livelihoods whilst at the same time helping to protect, restore and expand these important remnants of native Caledonian Pine Forest."
Trees for Life's Executive Director Alan Watson Featherstone said:
"We are delighted that Forestry Commission Scotland has approved the bid to purchase this native pinewood site, which is rich in biodiversity and historical importance. We now have a unique opportunity to take a significant step forwards in achieving our vision of a renewed Caledonian Forest in the West Highlands, while bringing real social and environmental benefits to the remote rural Lochaber community. Our challenge now is to raise the funds required to make this vision a reality."
He added:
"This exciting project offers a unique opportunity to pioneer an innovative partnership between a conservation charity and a local community group, which could be a valuable model for efforts elsewhere in the Highlands to achieve native woodland restoration on a significant scale whilst at the same time securing substantial rural development benefits for local people."
The Glen Mallie and South Loch Arkaig forests contain iconic native pinewood remnants that were damaged by fire during Commando Training in the Second World War, and were subsequently acquired by the Forestry Commission and underplanted with commercial conifers in the 1970s.
The long-term aim of Trees for Life and the ABC Group is to restore the native pinewoods and other natural habitats of the area to the benefit of both people and biodiversity.
The forests were declared 'surplus' by Forestry Commission Scotland in September 2013 as part of its national repositioning strategy. The ABC Group formally applied to purchase the land in February 2014, after completing a draft business plan, with support from the National Lottery 'Investing in Ideas' fund, and conducting a postal ballot of local residents.
Trees for Life was invited to become a key project partner due to its expertise in native pinewood restoration and in actively promoting practical action for woodland conservation. Forestry Commission Scotland then held a 28-day open consultation, for the public to comment on any aspect of the proposal. An independent panel of experts made a detailed evaluation of the project and has now recommended its approval.
Award-winning Trees for Life already owns and manages a significant area of woodland, having purchased the 10,000-acre Dundreggan Conservation Estate in Glenmoriston near Loch Ness in 2008.
Today only a fraction of the former native Caledonian Pinewood habitat survives in the form of around 80 pinewood remnants in the north and west of Scotland, but Trees for Life has planted more than a million trees and has created 10,000 acres of new forest.
The charity aims to establish one million more trees by planting and natural regeneration by 2018, creating expanded habitats for Scotland's remarkable and rare wildlife, including species that are in danger of extinction.
Throughout this year, Trees for Life is celebrating 25 years of pioneering conservation action. People can support the charity by becoming a member, carrying out conservation action, sponsoring trees for special occasions or sponsoring an acre of native forest. See www.treesforlife.org.uk or call 0845 458 3505.
Comments enabled – see comments box below. Note, all comments will be moderated.