2014 is the 50th anniversary of the terrifying outbreak of typhoid in Aberdeen. In part one of a two part article Duncan Harley looks at some of the issues surrounding the episode.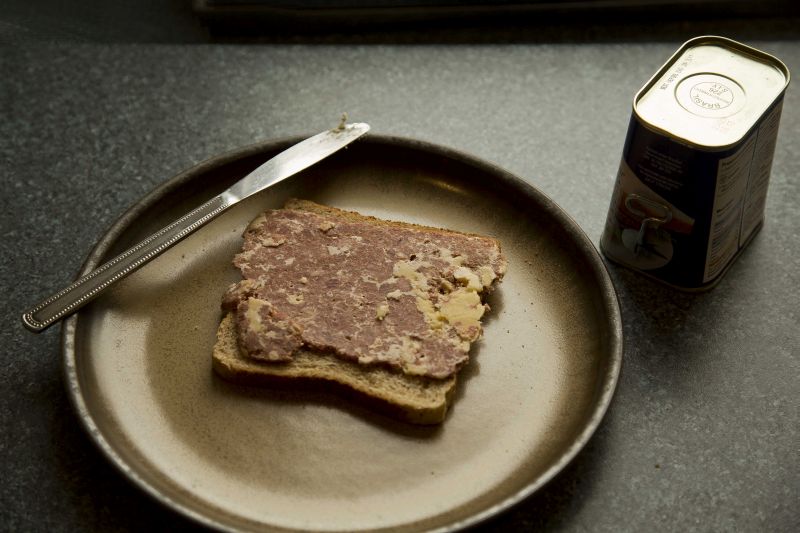 Headlines such as "Typhoid in Bully Tin" would put many Aberdonians and indeed consumers all around the globe off eating the product, some even to the present day.
The series of events which led to the Aberdeen Typhoid Epidemic was however global in nature and involved significant governmental failure.
Amid cheers from assembled friends and curious onlookers and with a rousing tune from the Aberdeen Police Pipe Band, a tired but relieved young woman emerged from isolation in Aberdeen's Tor-Na-Dee Hospital clutching a bouquet and wearing a brightly coloured sash which proclaimed her the "Typhoid Queen 1964".
The date was Friday 19th June 1964 and following a thirty day ordeal, twenty three year old assistant librarian Evelyn Gauld had become the first of over five hundred patients being treated for Typhoid to be discharged from the Granite City's hospitals following what is still remembered worldwide as the Aberdeen Typhoid Epidemic.
This dubious title "Typhoid Queen" was a gift to the press and headlines right across the globe proclaimed her "The symbol of the city".
After more than four weeks of headlines dedicated to the plight of the beleaguered citizens of Aberdeen an end to the epidemic was in sight and a Royal visit by HRH Queen Elizabeth, nine days later, seemed to confirm that the city which had been described as a leper colony was now safe enough for royalty to travel through, albeit in a sealed limousine.
The Aberdeen typhoid outbreak began quietly on May 16th 1964 when two university students were admitted to Aberdeen Royal Infirmary with a diagnosis of pyrexia of unknown origin.
They had been fevered for several days and on May 20th bacteriological results confirmed a diagnosis of typhoid fever by which time the two patients had been transferred to the City Hospital which was the fever and isolation unit at the time of the outbreak.
Further cases quickly emerged and by the end of May there were 238 suspected cases being treated at various hospitals throughout the city.
By the end of the epidemic a total of 540 cases had been admitted with suspected typhoid with 507 being confirmed as having the disease including 86 children under the age of twelve.
There were three deaths plus an additional eight linked cases treated elsewhere including one in Canada.
Indeed so called "typhoid contact" was a feature of the outbreak and statistics compiled by Dr William Walker shortly after the outbreak indicate that the 507 confirmed cases derived from a mere 309 city households out of a total of around 58,000 households in Aberdeen City.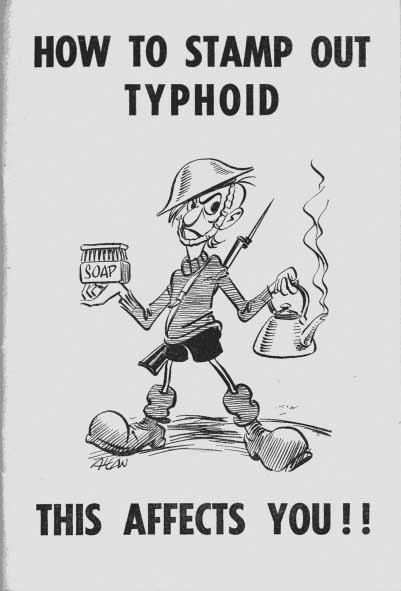 By June 17th the epidemic was deemed officially over and although many patients would continue to be treated after this date, the number of fresh hospital admissions had dwindled to single figures with no new cases being diagnosed after July 31st.
There have been several such public health epidemics since 1964 with the 1996 Lanarkshire E. coli O157 food poisoning outbreak ranking as being amongst the most devastating.
A total of twenty-one people died in the Lanarkshire E. coli outbreak after eating contaminated meat supplied by a butcher's shop in Wishaw, Lanarkshire.
In 1998, Sheriff Principal Graham Cox concluded after a two-month inquiry that the shopkeeper, John Barr, had been ignorant of food hygiene procedures and had also deceived food inspectors.
Despite subsequent denials, the William Low supermarket in Aberdeen, which was identified as being the most likely initial source of the typhoid epidemic, also suffered from poor hygiene procedures resulting in contamination of hands, utensils and surfaces and leading to contaminated products being sold for consumption by the public.
In this instance it was proven that a 6 pound can of Argentinian corned beef had been the infective source and that not only had the meat been subject to poor hygiene procedures, but it had also been stored in an un-refrigerated shop window in summer heat leading to an marked increase in the rate of bacterial growth.
Although many associate corned beef with corn, it is in fact a salt cured product treated with "corns" of salt. Used in many cultures as a means of preserving meat it has been variously called Salt Beef, Bully Beef or in India and Bangladesh as Hunter Beef.
A staple for troops at war due to its non-perishable nature, it has been produced on an industrial scale for over 200 years. Although consumption decreased markedly in the period after the Second World War there is still significant global demand for the product, much of which is manufactured in South America.
In the early 1960's, the UK imported around 200,000 tons of beef from Argentina annually, amounting to around 14% of the nations requirements with a significant proportion being canned corned beef intended both for current consumption and for governmental stockpiling in case of nuclear war.
By 1963 typhoid, an illness caused in the main by poor food hygiene resulting in humans ingesting the bacteria through eating or drinking,  had all but been eradicated in the UK. Public health education combined with improvements to public utilities such as chlorination of water and treatment of sewage had borne fruit.
There had been outbreaks such as that at Croydon in 1937, where after investigation it was found that a sewage worker who was a carrier of typhoid had been allowed to work on the water supply during a period when the water purification plant was out of action. The resulting outbreak affected 344 of which 43 died.
Aberdeen was no stranger to the disease either. An outbreak in the city's Woodside killed 6 of 35 cases in 1935 with the source being identified as a local shop selling cooked meats.
However the notion that Argentinian corned beef might be a source of the disease seemed to break new ground. Unless that is one takes into account the Harlow typhoid outbreak of June 1963. After extensive testing of public water and sewage supplies proved negative the source was suspected to be a local butchers shop selling imported corned beef.
government officials concerned with overseas trade were apparently not keen to publicly blame the Argentinian factories
The Ministry of Agriculture and Fisheries and Food (MAFF) began to look at the source of the canned beef and attention soon spotlighted issues to do with the cooling of the cans during manufacture.
Seemingly the possibility of the bacteria surviving the high temperatures used during production was almost zero.
However, since the Argentine factories concerned with the production of British imported corned beef routinely used untreated river water in the cooling process suspicion soon focused on the possibility of contaminated water entering through burst can seams and causing bacterial contamination of the contents.
Following a further outbreak of typhoid at South Shields in June 1963, Enoch Powel Minister of Health was asked in parliament "how many of the recent outbreaks of typhoid fever had been traced to Argentine corned beef and what steps had been taken to warn the public",  the Ministers reply was simply "None."
Seemingly politics had intervened and public health had become secondary. The government officials concerned with overseas trade were apparently not keen to publicly blame the Argentinian factories until a diplomatic solution to the issue of untreated river water infected with raw sewage could be found.
There was no immediate action apart from a recommendation that a mere two MAFF meat inspectors should visit a total of sixteen meat producing countries including the Argentine over the following few months.
The government were quite clearly not prepared to risk upsetting a trading partner and worse still, stocks of potentially infected corned beef stored in UK warehouses would continue to be released into the UK food chain despite the possible risk to public health.
A further outbreak took place at Bedford in the October of 1963 but still officials stalled regarding measures which might have prevented further outbreaks.
The Argentine factory identified as the probable source of the infected cans had agreed to introduce chlorination of cooling water by early January 1963 but MAFF held stocks of almost 2.5 million cases of suspect corned beef produced there dating back to 1953.
Eventually, much of the suspect stock would be shipped abroad for consumption elsewhere with a recommendation that it should be re-processed. This process of disposal would take several years to complete.
The effects of the political indifference to the spectre of further typhoid outbreaks were to have far reaching consequences for the city of Aberdeen and indeed the entire North East of Scotland.
Scotland the What parodied the episode in humorous terms:
"I can mind the typhoid epidemic at its worst, we never washed wir hands unless we did the lavvie first"

For many in the North East however it was no joke.
(To be continued)
© Duncan Harley 2014 All rights reserved
Comments enabled – see comments box below. Note, all comments will be moderated.