By Elizabeth Harley.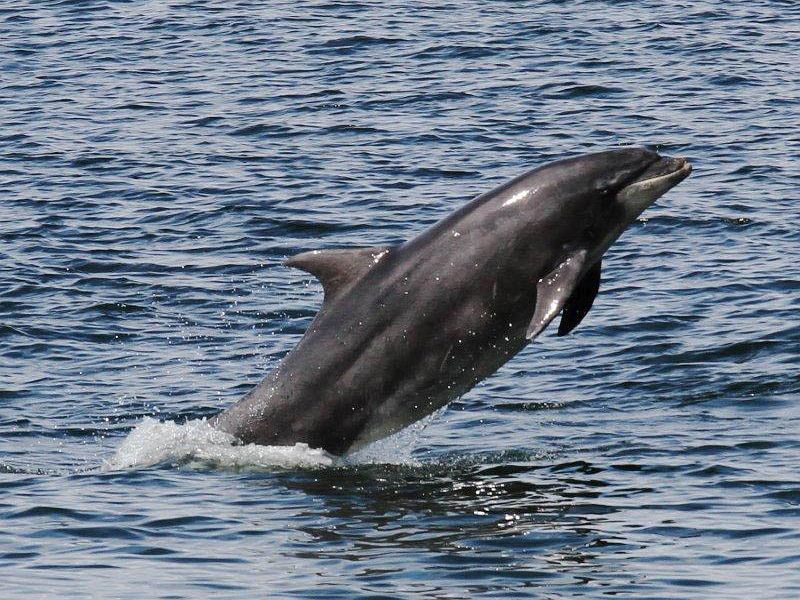 The Moray coast is a land of ever-changing light, rainbows, beautiful sunsets, clear bright stars and the aurora borealis. It is an area of outstanding natural beauty with one of the most equitable climates to be found anywhere in Scotland and a paradise for lovers of wildlife, nature and the great outdoors, offering everything from kayaking to windsurfing, rock climbing to jet skiing, walking to wildlife spotting.
The Moray Firth boasts the largest population of bottlenose dolphins in the UK, with numbers nudging over 200 with this year's calves.
They are also the largest in the world, probably due to the colder conditions they inhabit. They are often to be seen close to shore, feeding, playing or travelling.
It is not uncommon to see 60-80 bottlenose dolphins making their way along the coast, with occasional sightings of huge pods of common dolphins a bit further off shore. The fortunate may also spot white-beaked and Risso's dolphins, minke whales, orca, pilot whales and basking sharks.
Great viewing spots are the lookout at Covesea and the visitor centre at Burghead, which I renamed DHQ due to the likelihood of spotting dolphins from there. This year spotters counted 43 basking sharks in about two hours one summer evening, and just recently a porbeagle shark was sighted four miles off Hopeman.
The harbour at Lossie is also a good spotting place and when the sea conditions and tides are right, the dolphins can feed very close in.
Common and grey seals can be spotted all along the coast, especially at Findhorn, Burghead and around the Skerries at Lossiemouth.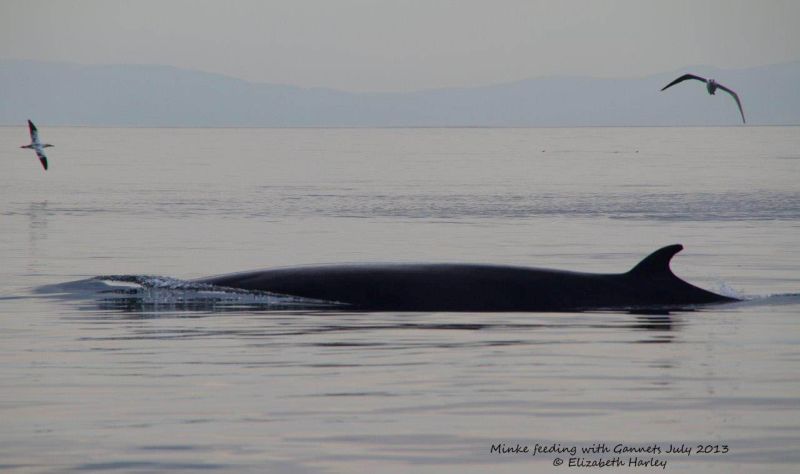 Other local wildlife includes deer, red squirrels, otters, osprey, puffins, king eider ducks and further inland, golden eagles.
Burghead is built on the largest Pictish fort in the UK. With some coastal rock formations 200 million years old, the past lives on in this ancient land, with its Pictish stones, the ancient ceremonial well at Burghead with echo chamber and the stunning quartzite rock formations and dinosaur footprints along the shore path to Hopeman.
The sharp-sighted may also be lucky enough to spot the odd mythical creature, as the Tappoch Hill at Roseisle used to be known as Dragon Hill…
Become involved:
If you enjoy wildlife spotting you can report your sightings
There's a lot that we can do to protect our wildlife. Seal pups are born all year round – grey seals in winter and harbour or common seals in summer. If you see a seal pup on the shore, don't assume there is a problem, as it is usual for the mother to leave the pup while feeding, and older pups will come onshore to rest.
However, sometimes the pup will be injured, abandoned, have an infection or be severely undernourished or dehydrated. It is not easy to identify this without experience, so please call 01825 765546 to notify the BDMLR (British Divers Marine Life Rescue,) who will send out a trained volunteer to report back and if necessary take the seal to the sanctuary in Hopeman, which was set up by BDMLR volunteers Boonie and Michelle; or to the SPCA rescue centre at Fishcross, in Fife.
Meanwhile, if possible, you could encourage people and dogs to keep away, as seals can give a very nasty bite and the last thing a weak seal needs is to be chased back into the water. Use the same number for any stranded cetaceans you come across.
If you are out on the water, there is a voluntary code of conduct for driving boats or especially jet skis around dolphins: http://www.seawatchfoundation.org.uk/marine-code-of-conduct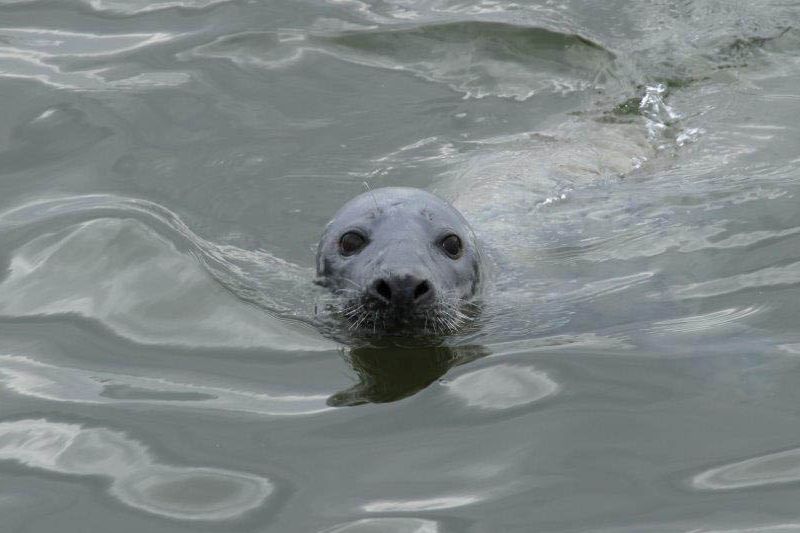 Care for the environment:
Every year whales die due to ingestion of plastic, which looks like squid when floating in the water.
This fills their stomachs and prevents real food from being absorbed, and therefore they die of malnutrition.
So every bit of plastic you pick up from our coastline is one less bit to end up in the stomach of a whale or turtle.
And finally, the only good way to see dolphins is in the wild.
The captive dolphin industry is responsible for the deaths of thousands of bottlenose dolphins every year. For each captive, seventeen more die in the dolphin drives, or as by-product, so if you love dolphins go and see them in their own environment – wild and free. For more information watch the film The Cove, or check out www.savejapandolphins.org
Elizabeth Harley can be contacted at elizabeth@reikitraining.org.uk  01343 209616
Comments enabled – see comments box below. Note, all comments will be moderated.