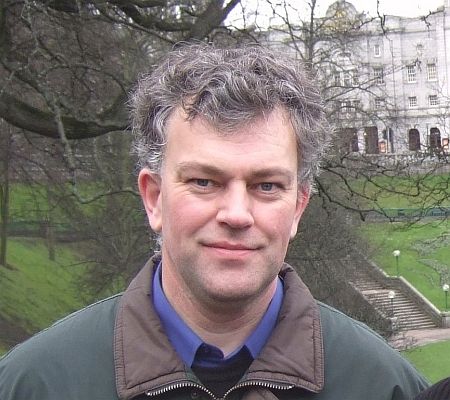 With thanks to Martin Ford.
Aberdeenshire Green councillor Martin Ford has been cleared by the Commissioner for Ethical Standards in Public Life in Scotland, who has concluded that an interview Cllr Ford gave to the BBC was not a breach of the Councillors' Code of Conduct.
Councillor Ford agreed to an interview request from the BBC 1 Panorama programme last March.
The interview was conducted at Aberdeenshire Council's headquarters, Woodhill House, in Aberdeen.
Following the broadcast of the Panorama programme for which the interview was used in July 2013, Cllr Ford received a series of letters from the Council's chief executive suggesting that the interview should not have been given on Council premises.
Commenting, Cllr Ford said,
"Councillors have a duty to to be open about what they do and answer journalists' questions. It is an essential part of the democratic process. The judgement reflects and acknowledges that.
"I was clear from the outset that the interview was not even remotely close to being a breach of the Code of Conduct.
"I was extremely surprised by the letters I received from the Council's chief executive last summer questioning whether I should have given the interview to Panorama on Council premises. Given the tone and content of the chief executive's communications, after his third letter I decided to report myself to the Standards Commissioner in order to get the matter properly and impartially examined.
"The reason I decided to self-refer was to put the matter out of the hands of the Council. The record shows Aberdeenshire Council cannot be relied upon to give fair treatment to a wrongly accused councillor. Having been lynched by the mob once for doing nothing wrong, I had no wish to repeat the experience."

Comments enabled – see comments box below. Note, all comments will be moderated.