Horror flick Devil's Due promised much, given its interesting premise, but simply lurched from one supernatural shock to the other.  Aberdeen Voice's Andrew Watson comments upon a film simply going through the motions.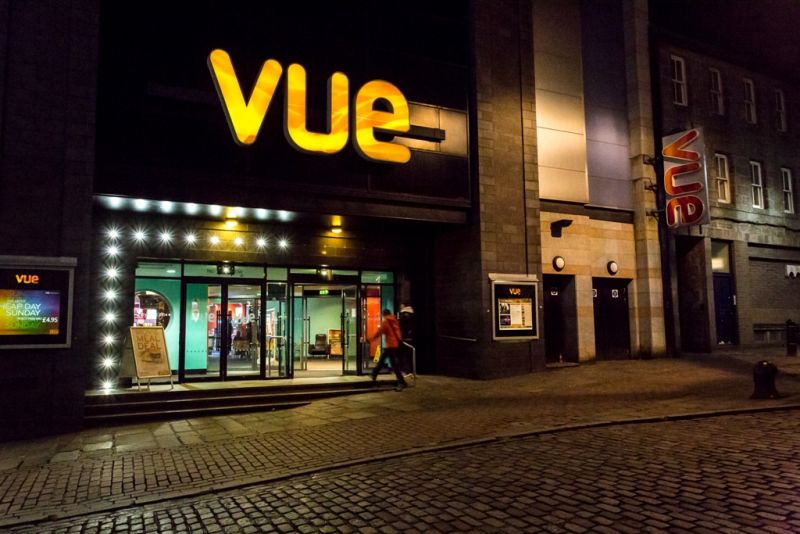 Vue on Shiprow was lightly sprinkled with cinemagoers on a usually busy Thursday night for the High Street.
I thought the film started well.  Lovebirds Samantha (Allison Miller) and Zach McCall (Zach Gilford) are a recently hitched couple spending their honeymoon in South America.
They decide to go for a psychic reading and find themselves pleasantly surprised by the accuracy of the forecast.
However, things take a somewhat sinister turn.  Samantha's told she's 'born of death', and the psychic goes from lightly holding Mrs McCall's palms to gripping her arms violently.
The whole film is shot with handheld cameras and CCTV footage, and the concluding recordings of their honeymoon show candlelit ceremonies and satanic symbols.
Once back from holiday, Samantha discovers she's pregnant, and from then on her whole character changes.  It's only much later on that her husband reviews what was caught on camera that fateful night with the psychic and the ceremony.
By this time Zach's really struggling to keep abreast of his wife's actions and plumps for the help of his family to get him and his wife through their ominous ordeal.  He finds it that there's some sort of coven in his neighbourhood, and that they're connected to what happened on their honeymoon.
This film, to its credit, manages to serve up some comical moments despite its mediocrity.  Watch out for clip of the supermarket surveillance which features a ravenous Samantha eating for two.
That is her and her baby – eating raw meat!  The sharp turn that her fellow shopper takes is a subtle show of not taking oneself too seriously.
All in all, not the best horror film you'll see.  I'd be lying if I said it didn't have its jumpy minutes.  I suppose in that respect the film delivered the goods.