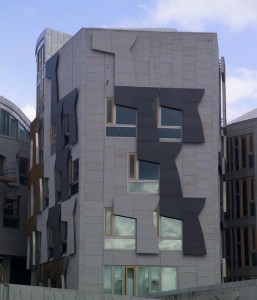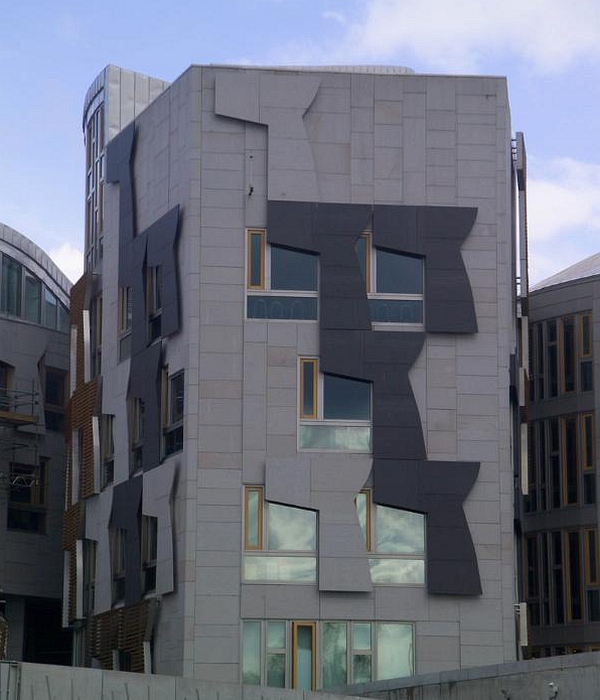 By Suzanne Kelly.
As per previous articles, Menie Resident David Milne appeared before the Scottish Government's Public Petitions Committee to request a public inquiry into the past and present situation at the Menie  Estate.
Over 19,400 people supported this call.
The Scottish Government, Scottish Enterprise, Police Scotland, Aberdeenshire Council were going to have to answer some tough questions.
Each was asked by the Petitions Committee if they wanted an investigation.  Each said no. 'Good Enough' was in effect the Committee's response; it sent Milne packing.
Before rubberstamping this blatant self-regulation by the organisations already in the firing line for their actions, the Committee allowed Milne to make a final statement.
Part of it can be found here:
http://www.scottish.parliament.uk/S4_PublicPetitionsCommittee 31.08.13.pdf
But only part.  The Petitions Committee decided that the sections crossed out (redacted) were  potentially defamatory and/or possibly not from genuine sources. David Milne was urged to retract these crucial passages. He did not, and the result is that they were blacked out.
And what was so potentially scandalously defamatory? Precisely what did the Committee call into question as to its authenticity?
Information which has been in the public domain for years:  one a quote from Donald Trump, and the other a letter from Jack Perry (once Scottish Enterprise head) to Trump published in Aberdeen Voice, and obtained directly from Scottish Enterprise under Freedom of Information legislation.
it remains fact that many meetings took place between Trump, Swinney, and Salmond
These two items were and remain very damning to central government and Scottish Enterprise.
They should have been addressed, not put aside, and the public have every right to see information already in the public domain, to remind them of just how badly the public inquiry is needed.
It is unclear how any claim of potential defamation exists in the Trump quote. No one is named; the government is mentioned.  Here is the quote, as originally covered in national newspapers:-
"In an interview with Scotland on Sunday, the 66-year- old tycoon claims: "I give the Executive (Scottish Government] a lot of credit. They called me and really wanted me to continue going forward. I said are you kidding? I just lost. I don't like to lose. They said no, you'll win. They didn't want me to leave."
"Four days after the rejection, the Scottish Government "called in" the application on the grounds the decision put the integrity of the planning process in jeopardy. It then went to a public inquiry before being approved by finance secretary John Swinney.
"The revelation has brought calls for a new inquiry into the chain of events that preceded that decision.
Labour MSP Duncan McNeil, who led a Holyrood local government committee inquiry into the affair two years ago, said: "This is an explosive admission from Donald Trump. In many ways he has let the cat out of the bag and raises serious questions. The Scottish Government cannot form an impartial view on a planning application that has been called in if they have given secret guarantees to one side. There is now a case for reviewing the evidence in light of this new information."
– The Scotsman, October 16 2010
While the Government and Trump bickered back and forth about these comments, it remains fact that many meetings took place between Trump, Swinney, and Salmond (on one occasion at least with the taxpayer flying Jack Perry to New York) in advance of and during the planning application process.
Coming over all coy about this 2010 comment in 2013 is curious, and it would be interesting to know the source of this sudden queasiness.
The petitions committee would be more than welcome to issue me with an apology
In a move I find personally insulting (who knows? – I may take action at what I consider to be comments defamatory to me), the Petitions Committee redacted the Jack Perry letter.
They decreed that unless Jack Perry concurred the letter was from him, they would not allow its use.  They admit they saw the letter, but were not sure if it was genuine.
For the avoidance of doubt, I received this letter by email in response to a Freedom of Information request I made to Scottish Enterprise. It was emailed to me from Scottish Enterprise. SE further advises that other correspondence may have been 'lost' when a member of staff left.  There is for instance no correspondence post course construction, yet a glowing recommendation from Jack Perry appeared on the Trump website.  I had to make several requests of SE to receive correspondence, and am surprised that an employee leaving would result in their work somehow being deleted or lost.
The petitions committee would be more than welcome to issue me with an apology for casting aspersions on whether or not a letter I produced was genuine. I will not hold my breath.
In the meantime, here again is the text of the letter:-
"You may or may not recall that I had the pleasure in October 2006 of joining you for lunch in the Trump Tower with the then First Minister, Mr Jack McConnell.  At that time, you shared with us your vision for the development for the Menie Estate.  We at Scottish Enterprise (S) certainly shared your excitement over this project.  As the project developed we believed and still do that the economic benefits to Scotland of this project were substantial.
"Accordingly, we were profoundly dismayed by the decision made by the Aberdeenshire Council Infrastructure Committee to reject the planning application for this project. I recorded that disappointment in a personal letter to Ms Anne Robertson, Leader of Aberdeenshire Council. As you know, since then the Scottish Government has decided to 'call in' the application. Rightly and properly, Scottish Government Minister's [sic] will not now comment on the application but I regard their action as encouraging. We concur with the Scottish Government's contention that this is genuinely a project of national importance to Scotland.
"I have taken the liberty of discussing the matter with the Chairman of the Scottish Parliament's Enterprise, Energy and Tourism Committee to make him aware of our support for the project and to offer any evidence to him and his committee should they require [sic].
"While this Committee has no role in the approval process of your application, it is possible they may consider the repercussions of Aberdeenshire Council's decision on Scotland's tourism industry. I have also now spoken about this matter to the Shadow Enterprise Ministers from the Labour and Liberal Democrat parties in the Scottish Parliament. I have tried to make it clear in these discussions that the impact of Aberdeenshire Council's decision goes far beyond the immediate issue of the Trump development but has much wider implications for Scotland's international image and reputation as a country which welcomes investment.
"I have been greatly encouraged by the unequivocal support from the Scottish business community which your project was [sic] attracted. I remain hopeful that Scottish Government Ministers will address this matter with speed. We shall continue to provide whatever evidence and support we can, should we be called to do so.
"For your information,  I have also been greatly encouraged over the past few days by the support shown by the Aberdeen City and Shire Economic Forum [ACSEF] whose chairman, Mr Patrick Machray, has been very public and very vocal in support of the Trump development.  Patrick is also the Chairman of Scottish Enterprise Grampian.  As Scotland's principal economic development agency, we at Scottish Enterprise wish to see your development proceed. We will continue to do what we can to help. 
CC (redacted), Lorna Jack, Patrick Machray"
– Perry to Trump 7 December 2007, sent via email to S Kelly Wed, 29 May 2013 16:17
What do the Committee say about the redacted text? What do they say about ignoring Milne's arguments? What do they say about dismissing the will of 19,400 people? What do they say about the most flawed methodology in the history of investigation?
Nothing. They sent the following:-
"Thank you for your email. I am responding in my capacity as Convener of the Public Petitions Committee.  I appreciate that you and others feel strongly about the issues raised in the petition.  However having considered the matter, the Committee members decided to close the petition for the reason given. 
"In relation to procedure, the Scottish Parliament's public petitions process provides that the Public Petitions Committee shall take such action as it considers appropriate in relation to any petition and that it may close a petition at any time. There is no appeal process against a decision of the Committee."
– David Stewart MSP – email to me from Committee on Mon, 16 Sep 2013 16:12 (hopefully, they will not accuse me of fabricating this!)
Getting the government to open this huge can of worms and put its institutions under a microscope was a big ask. The committee might not be pursuing the answers, but others are.
David Milne told Aberdeen Voice:

"Now that I have finally finished laughing at the self incriminating actions of the public petitions committee I have to say I am saddened by their lack of interest in the facts of the matter. They have in effect proven my case better than I ever could have done, the way they so readily brushed aside facts that have been in the public domain for many years and have now given the appearance of trying to airbrush them out of existence, proves the need for an inquiry.
"They have shown that the governance of this country cannot be trusted and if they truly believe that the people of this country will quietly turn and walk away cowed and defeated, they are sadly mistaken"
Further investigation is taking place. Further Freedom of Information requests are in progress, and cases will be built for presentation to other regulatory institutions; there are other avenues to explore.
Mr Milne continues:

"Tomorrow is another day and a future for this country still beckons brightly, we will see it realised even with direct interference and obstruction from those who believe they are in power. The truth has a habit coming to the surface and it will do so, in due course."
If anyone is dissatisfied with this decision and state of affairs, this would be an excellent time to contact your elected representatives.
This is not, as some might feel, a defeat and the end of the matter. Some might even say this is the government's committee showing its real colours. And that is where things stand: for now.
Further information on the need for a public inquiry:-
https://aberdeenvoice.com/2013/08/trump-at-menie-the-case-for-a-public-inquiry/
https://aberdeenvoice.com/2013/08/menie-case-public-inquiry-part-2/

Scottish Parliament image – Credit: Freefoto.com
Comments enabled – see comments box below. Note, all comments will be moderated.