Voice's Old Susannah takes a look over the past week's events in the 'Deen and beyond. By Suzanne Kelly.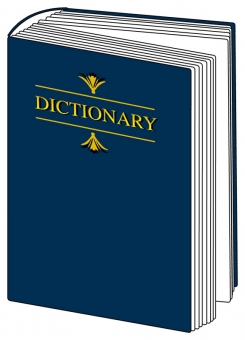 With the warmer weather, all sorts of undesirables are on the move in our area.  Recently these dodgy types somehow infiltrated the otherwise inaccessible Union Terrace Gardens, and havoc reigns.  Some of these people are so out of their heads on Ribena and Cola ('coke' to give it its slang term), that they have taken to lying down on blankets for hours, enjoying what they call 'grass' and 'sun'.
Some of them are barely dressed, wearing shorts and sleeveless tops.  The sooner we get a web under construction, the sooner these miscreants will leave.
Thankfully, just as King Arthur will return to the people one day, Kate Dean has resurfaced.  Her triumphant return to the public eye surely presages her return to public life. 
The Press & Journal gave her a cover photo, and several pages to admonish us for not having the web of granite.  She is quite right in saying we will remember where we were on the day the web died.
As to me, I was in the city council chambers, listening to the likes of Jennifer Craw baying like wounded banshees when the web was kicked into the long grass.  Then I accompanied several other granite web refusnik  nimby-types, and celebrated with a few beers.  Where were you when Kennedy, Elvis and the City Gardens Project died?  If it's not too emotionally distressing to share your Web memories, please do write in.
There was also a striking photo of Kate petting a cat, which in no way put me in mind of Ian Fleming's Blofeld character.  Kate tells us she is now working for/with Remploy.  Many Remploy factories are set to close across the country; perhaps this is the time for her to campaign to help those with special needs and abilities to fight for their support services…
After months of research and interviews covering all sides of the Menie Estate saga, the BBC's Panorama aired on Monday this week.  I joined a dozen or so people in a local pub to watch the programme's first airing together.
Personally, I was very disappointed.  I've spent most of the past 5 months waiting for this programme, wondering what Sarah Malone Bates would be wearing on camera, and how her rapier-like wit would deal with reporter John Sweeney's questions.  Alas!  I don't think we got to see her at all!
What's the point of being the Vice President if you don't get to be on telly?  I wonder if the catch phrase 'You're Fired!' ever enter her mind when she thinks of her TV star boss?
We can all learn a few public relations tips from his Panorama performance
First, it was awfully good of The Donald and his Mini Me to find time to talk to the Beeb, in between trips to Africa to kill leopards and dangerous elephants, hacking bits off  the carcases for lovely trophies.  I'm not the only girl to have swooned at the footage of the Trump clan braving the jungle to kill critters.  A woman sitting next to me turned very pale at the images of the dead things and severed tails in the Panorama clip; it must have been because the guys were so macho.
We can all learn a few public relations tips from his Panorama performance.  In case you missed it on Monday, here's a handy link for future viewing:-  http://www.bbc.co.uk/iplayer/episode/b036yklf/Panorama_The_Trouble_with_Trump/  Inevitably, this week's definitions are connected to the show.
Bromance: (modern English) Term used to describe a close friendship between two men.
Alex and Donald; Donald and Alex.  They met, they started a transatlantic bromance over lobster, oysters, champagne and planning permission.
North East Scotland was going to get 7,000 jobs (Trump says in the interview with John Sweeney) and a billion pound golf and housing complex.  In exchange Salmond was going to over-ride environmental protection and protocol.  Hand in hand they romped over The Great Dunes of Scotland (aka the Menie coastline).
It was all too good to last.  They broke up, and the dirty linen hit the headlines.
The bromance between Don and Alex has died; and no love is lost between Local Hero and Top Scot Michael Forbes and the Donald, either.  in the recent past Trump has called Forbes 'a porker' – heaven knows what precisely that means.  Let's assume it means Forbes is not as physically pleasing as Trump – but then again, who is?  When John Sweeney asked Michael Forbes how he felt at being called a porker, Forbes responded:
 "that was pretty good coming from a clown."
Sadly, I see no bromance brewing there, either.
Don't look for a budding romance between Anthony Baxter and Donald Jr either.  Baxter was accused of being a criminal by Junior, quite understandably.  Film maker Baxter went (as directed) to Trump's site office to discuss the loss of water to the properties; the Trump people accidentally broke a crucial water pipe and accidentally left the residents without water for 7 days.
Junior says Baxter went into a house uninvited with a camera over his shoulder.  That house was the site office, and Baxter was told to go there by Trump staff, all captured on film.
Quite rightly the police then busted Baxter and his pal on the Trump site manager's say-so.  Now Junior says Baxter is a criminal; Baxter for some reason seems to think Don Jun is a liar. ( No valentines this year then).
To Read: (English – infinitive verb) to look at printed words and digest their contents.
The arguments between Salmond and Trump were at the height of acrimony on two topics:-
Did Salmond ask Trump's support over the release of the Lockerbie bomber?  Did Salmond promise there would be no offshore wind farms?  The answers seem to be yes and no respectively.
Donald seems to have proof that Alex wanted a letter of support from Trump.  Trump tells us this would have hurt his popularity (as if such a thing were possible).
But what of Trump's continued cries of foul over the offshore wind farm?
Trump states in his unabridged copy of the Panorama interview that George Sorial was present when Salmond promised not to allow offshore wind farms.  As unbiased a witness as one could wish for, it is a pity Sorial or someone in his office didn't read the part of the 2008 Scottish Government Reporters' planning report that referred to the wind farms.  For alas!  If our First Minister did make such a promise, it didn't register with the government reporters; their report which gave approval for the golf complex reads in part:-
"21.106 "No particular concerns are raised about the coastal path network, landscape impact, links to the airport or the proposed offshore wind development. It was agreed that the only particular issue for the city council was whether the proposed housing would have an effect on the traffic in the city,  such as at the Bridge of Don…"  
http://www.scotland.gov.uk/Resource/Doc/212607/0067709.pd
Colour me over-cautious, but if a government report on my multi-million pound project came out, I'd have one of my legal guys read it.
If such a report made reference to 'the proposed offshore wind development' when I thought my pal had promised there was not going to be an offshore wind development, I'd probably look into it before building bunds, bulldozing the place and locking the gates shut.
I'm no lawyer, I'm no town planner, I'm no Donald Trump – but to me a report referring to a proposed offshore wind development would make me wonder if there were a proposed offshore wind development.
Easy mistake.  Perhaps the Trump people should hire some experts going forward to look at documents and legalities.  But clearly Team Trump wasn't going to make any further mistakes, and so he decided to film the film makers.
Media Bias: (modern English) a condition of television/print media/radio to have a particular stance on issue or issues, demonstrated in the contents of its publications/broadcasts favouring one side of an issue. (Aberdeen residents won't know much about media bias, but thankfully that left-wing, biased, socialist bastion which is the BBC provides one).
The Trump Organisation had a brilliant idea – Trump made his own video tape of John Sweeney interviewing him, and posted the 'uncut' interview footage on YouTube.  This would let the world see how biased the BBC is.  http://www.youtube.com/watch?v=hZlHvVbHqVI
It may be a hard concept for Press & Journal / Evening Express readers to grasp – but sometimes news reports can be slightly skewed to play up or play down particular stories at the whims of owners, or even editors of media companies.  The Donald wanted, per usual, to make sure he captured the truth, the whole truth, and nothing but the truth.
The Trump videotape begins by explaining that John Sweeney has a 'lousy reputation'.  I'm sure the BBC are really sweating it now.  I'm sure if someone posted on a public website that Trump had a lousy reputation, Donald would just forgive and forget, and not launch any nasty lawsuits.  I guess we'll see if Sweeney is as magnanimous as Trump.
No doubt the BBC created a wholly one-sided Panorama programme.  This is evidenced by the extensive interviews Panorama held with father and son.  Obviously, the only reason these gun-toting, slightly aggressive gentlemen look bad is because of how the BBC edited them.
So what does this video show?  What devious  Machiavellian twists of the BBC are laid bare?
The tape begins with Donald explaining how his mom / grand mom loved Scotland (aww), and how the only logical tribute to this love was to put up a few hundred homes and a golf course or two on The Great Dunes Of Scotland.  The interview was going swimmingly; I was starting to warm towards Trump myself, then bang!  The aggressive interviewer had the temerity to ask about a massive lawsuit and possible mafia entanglement.  Oh dear.
Unfortunately the Trump team's camera failed to record this mafia/Ft Lauderdale section of the interview; the screen went black.  Mr Trump then had to leave immediately to go see a group of people, quite understandably.  The Trump-recorded tape ends with a black screen with text inviting the viewer to 'notice the reaction of the producer in the back ground who expressed her disgust with Mr Sweeney's unfair and biased interview.  Quite right.
As if Mr Trump having leased his name to a now-failed Ft Lauderdale development with over 40 people now filing lawsuits has any bearing on his ability to create a development here.  You'd almost think the poor man has a bad track record.
Some spoilsports who objected to granting permission for the development at Menie had expressed concerns with the Trump organisation's track record and reputation.  But this wasn't going to get in the way of his company being deemed suitable to have its way with The Great Dunes of Scotland.
Back in the day, the government reporters' report referred to some of these objections:-
"We were passed some letters of objection from the public that contain offensive remarks about the applicant and his business; inappropriate comments directed at others; defamatory and personal comments about councillors involved in decision making in Aberdeenshire; and political statements favouring one party over another.
"None of these matters has any bearing on the planning merits of the case and such comments have been discounted from our consideration which is concentrated on those issues that are relevant to deciding an outline planning application."
 We should all thank those unbiased government decision makers, not least the Aberdeenshire planning officers who brushed away these petty concerns.  Trump may not have brought the 7,000 jobs or the houses or the hotel yet, but that's surely nothing to do with his track record.  It's only the wind farms stopping us from having the world's greatest golf course.
Next week's definitions:  unaccountable, back-tracking, deceitful, scheming, exaggeration, manipulation – and other planning-related technical terms.

Comments enabled – see comments box below. Note, all comments will be moderated.