Peacock Visual Arts is proud once again to be the Scottish partner gallery of the Standpoint Futures Residency Programme.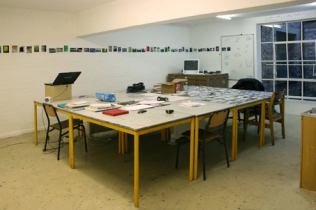 This offers artists working in Scotland the chance to spend a structured period of four to six weeks living and working in London, where Standpoint Gallery, an artists run gallery and studio complex in Hoxton, will, as well as providing studio and living accommodation, coordinate a programme of introductions to critics, curators and other artists.
There is also the possibility of an exhibition at Standpoint and, after the residency, of working with Peacock Visual Arts to create further new work.
The residencies will run from October 2013 to April 2014. Artists receive a modest per diem & travel allowance.
Deadline for applications is Monday 1st July, then interviews will take place at Standpoint on Monday 22nd July.
Application fee: £15.00
The panel will select 5 artists – one from Scotland, one from Wales, two from England, and one early career artist, who may be based anywhere in the UK.
To download more information from our website click here.