With thanks to David Officer.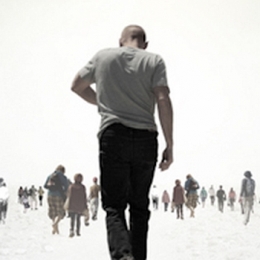 Placido Domingo set to wow Deeside audience
Monday 29th April  at 7:15 p.m.
Placido Domingo, one of the famous Three Tenors, is set to entertain in Banchory when the Royal Opera House production of Nabucco is screened, via satellite from Covent Garden, to the Woodend Barn, when he makes his debut in the lead role.
Verdi's Nabucco, which is based on a biblical story telling of the plight of the Jews under the rule of the Babylonian King Nabucco, was written in 1841 and first performed in 1842.  The original production was such a triumph that it was revived the same year with a run of 57 shows.
As Verdi wrote at the time:
"With this opera, it can truly be said that my artistic career began."
This production by Daniele Abbado is set in the second half of the 20th century and makes imaginative use of large-scale video projections to accompany and reflect the action on stage.
The score throughout the opera blends rhythmic vitality and powerful drama with an enormous chorus lending weight to epic numbers such as Immenso Jehova  – the Hebrew slaves' triumphant hymn of thanksgiving – and their song of exile, Va, pensiero, which is considered by many to be Italy's unofficial national anthem.
There are wonderful bass and baritone roles in the figures of Nabucco, based on the biblical King Nebuchadnezzar and Zaccaria, the Hebrew prophet.  Verdi also created a memorable anti-heroine in Abigaille who is at once both terrifying and pitiable.
The screenings from Covent Garden are always extremely popular and Woodend Barn hope to expand their offering with opera's broadcast from Glyndebourne and performances from Shakespeare's Globe Theatre in the coming months.
Alasdair Fraser and Natalie Haas reinventing traditional music
Thursday 2nd May at 8 p.m.
Master Scottish fiddler Alasdair Fraser makes a welcome return to Woodend Barn on Thursday 2nd May alongside Californian cellist Natalie Haas.  The pair have formed a strong musical partnership over the years, regularly recording and touring together all over the world and their first album together, Fire and Grace, was awarded Best Album of the Year in the Scots Trad Music Awards in 2004.
The duo first met when Natalie was studying at a Scottish fiddling school where Alasdair was a director and was inspired by him to investigate the cello's potential for rhythmic accompaniment to fiddle tunes.
Alasdair's richly expressive playing transports listeners across a broad musical spectrum, ranging from haunting laments from the Gaelic tradition to classically-styled airs, raucous dance tunes, and improvisations based on traditional themes. His vast repertoire spans several centuries of Scottish music and includes his own compositions, which blend a profound understanding of the Scottish tradition with cutting-edge musical explorations.
Natalie, on the other hand, is one of the most sought after cellists playing traditional music today and has toured with Mark O'Connor as a member of his Appalachia Waltz Trio, premiered his double concerto for violin and cello For the Heroes with the Grand Rapids, East Texas and San Diego Symphonies and has been a guest artist on over 50 albums, including those of Cape Breton fiddler Natalie MacMaster and Irish super-group Solas.
This is the opening night of a short UK tour for Alasdair and Natalie which sees them also performing in Gateshead, Skye, Edinburgh and Uist.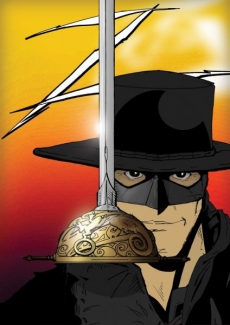 Swashbuckling Fun with The Mark of Zorro
Friday 3rd May at 7:30 p.m.
Banchory is about to be the scene of a swashbuckling adventure when Visible Fictions bring their lively and inventive production of The Mark of Zorro to Woodend Barn .
The play follows our masked champion Zorro as he ricochets from one sticky situation to another in a world where adventure is the name and justice is the game.
Originally produced for The Traverse Theatre, this production has toured successfully in the US, including a run in New York with favourable reviews in the New York Times and the Huffington Post which both proclaimed it,  "…a triumph."
The story follows Diego de la Vega, who is so enraged by grief after witnessing the murder of his father and various other the injustices as he grows up, that he dons a black mask and becomes the fugitive Zorro, seeking to end the wrongdoing of the local Captain.
The Mark of Zorro is a fun play for children age 8+ and adults looking for a bit of adventure.  Watch out for Zs scratched on the ground, it could lead to a thrilling escapade!
Tickets for all events are available from the Woodend Barn Box Office 01330 825431 or at www.woodendbarn.co.uk
Follow us on Facebook and Twitter @Woodend_Barn for updates, all the latest gossip on events and exclusive special offers.
For further information, please contact David Officer on 01330 826520.