The silver anniversary of an Aberdeen Grades Cricket tour of India has been commemorated by the release of a slim volume JALDI, JALDI – 25 not out. The booklet was officially launched on 9th November at the annual Grades dinner and trophy presentation. Alan Barron takes guard as Voice's David Innes applies the chin music by digging in a few questions short of a length.
"Fourteen of the 22 players who toured attended the reunion. Matthew Cohen was there to represent his parents. Sadly, three players have passed away in recent years and three more are currently working in far-flung places, proving there is life beyond the far boundaries of the Duthie Park and the Links. Two UK-based players were unable to attend due to work commitments but a good night was had by all."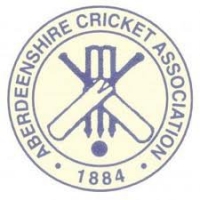 JALDI, JALDI – 25 not out chronicles the 1987 Grades Tour of India during the cricket world cup, when the Aberdonians played nine fixtures against carefully selected opposition.
As well as the 22 players in the party, four matriarchs made the trip which took in Delhi, Agra, Jaipur, Bombay and Goa.
The book was such a success the first print run has completely sold out.
"Heavy stewarding had to be employed to deal with the throng clamouring for autographed copies", claims Barron.
This has left Von Trapp Publications with a twin dilemma, he explains:
"We're considering organising a second print run, but that would adversely impact on the eBay value of first edition copies, already escalating in value. A Kindle edition is also a possibility but we fear this may confuse our ageing target readership, still reliant on coal fires."
All proceeds after covering printing costs were said to be going to the little-known local aid agency Save the Hapless, Innocuous Trundlers which was, says Barron,
"Set up to ensure adequate lubrication for ageing participants in the activities of the Aberdeenshire Cricket Association."
If and when the book is reprinted, Voice will carry details of how to obtain a copy.