People from all over Scotland are calling on their local MSPs to do more to help Scotland tackle climate change and meet its commitment to cut greenhouse gas emissions.  With thanks to Mandy Carter, Press Officer, WWF Scotland.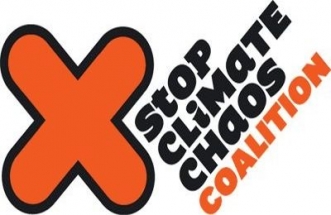 A recent report highlighted that Scotland has missed its first target to cut greenhouse gas emissions.
This could make it even more difficult for the country to meet its commitment to reduce its greenhouse gas emissions by 42% by 2020, on 1990 levels, as outlined in the country's world-leading Climate Change (Scotland) Act.
To make sure their MSP knows how strongly the public feel about this issue local residents are being invited to attend a Mass Lobby event at the Scottish Parliament at 12:45 on Thursday 25th October. 
The event is being organised by the largest civil society coalition in the country, Stop Climate Chaos Scotland,  and will bring MSPs face-to-face with their constituents.
Tom Ballantine, the Chair of Stop Climate Chaos Scotland, said,
 "The Scottish Government is quick to champion Scotland's climate change legislation and hold it up as a world-leading example, but this risks looking somewhat hollow given that it has so far not been matched with enough action to follow through on the commitments in the Act.
"It's now time for our politicians to get their act together and implement Scotland's climate laws."
Millions of people in developing countries are being hit first and hardest by the devastating effects of climate change, despite having done little to create the problem.  Changes to global weather patterns together with an increase in droughts, flooding and storms mean that crops are being destroyed, people are going hungry, and homes and livelihoods are being lost.
Scotland's historic consumption of fossil fuels to generate great economic wealth now means the country has a moral obligation to address the climate change problem by cutting its domestic emissions.
To find out how you can help – click here
 Comments enabled – see comments box below. Note, all comments will be moderated.