Next Tuesday, a sub-committee of Aberdeen Council meet to discuss various initiatives under the heading of the "Management of events in Aberdeen's Parks and Open Spaces". Mike Shepherd writes.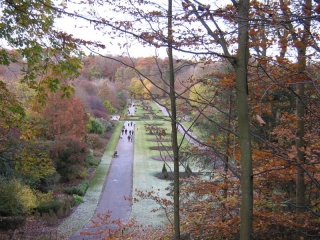 The document, on a seemingly innocuous subject (Aberdeen parks), is in fact highly controversial. The first item proposes charging groups for the use of the city's parks for social events.
"Each stand alone event incurs a minimum daily hire charge of £250, regardless of status – charity, corporate, private or otherwise."
The charges range up to £1000 depending on the size of the event.
The scale of the charges will inhibit the organisation of many fun events by community groups happening in our parks. A £250 charge is too steep given that you are never too sure how many people could turn up to an event  given the uncertain Aberdeen weather.
It could also put paid to the activities of community support groups for parks, who aim to raise money for the upkeep of our city's open spaces through events that they could now be charged for. Support groups have emerged for many of our parks and one would have thought that such a spontaneous community initiative and public-minded spirit would have been encouraged.
Such groups can also attract external funding for park improvements that would not otherwise be available to the council.
This initiative looks very short-sighted as a result.
A second item is authoritarian and looks to be in violation of existing UK law. The councillors at the sub-committee will be asked to:
"agree that the Castlegate is the only recognised location within Aberdeen that can be used for political party and pressure group events."
This looks like an infringement on basic human rights and is probably unenforceable in practice.
Comments enabled – see comments box below. Note, all comments will be moderated.