Willows Animal Sanctuary is pleased to announce that Sandi Thom will perform an unplugged show at the sanctuary's open day on 15 July. There will be a raffle, tombola and refreshments. Signed photos of Sandi will be available to supporters making a £15 donation.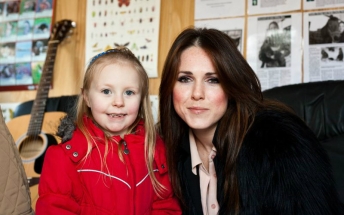 Willows is also delighted to announce the birth of Free Spirit, the first foal to be born at the charity in twelve years.
Free Spirit was born to Carly, a rescued native Shetland mare who was part of a welfare case on the islands. She was one of three animals found abandoned, starving, covered in lice and other parasites.
Once they were seized by the authorities, Willows was asked to help to save the ponies. Free Spirit is our symbol of hope for the future. We have named him after Free, Paul Rodgers' band.
We want to thank everyone who has helped Willows in its recent difficult time. The support has been wonderful. We are not out of the woods but we have various funding potentials on the horizon. Our patrons Paul Rodgers and his wife Cynthia are supporting a raffle to help raise money with twelve unique prizes including a guitar and tambourine signed by Paul.
Our other patron Sandi Thom's fundraising gig at Willows on 15 July will be an opportunity to meet her and get her autograph. Tickets are available from Willows.
We are looking forward to a more positive future with the help of the fantastic public. On behalf of everyone at Willows, thank you!
Willows is open as a Visit Scotland attraction each Friday, Saturday, Sunday and Monday from 11.30am-5pm with last admission at 4.15pm.
Sandi Thom
Live and unplugged at Willows Animal Sanctuary
Sunday 15 July
Doors open 1pm
Tickets £12 in advance, £15 on the door and £18 seated.
Available from Willows Animal Sanctuary
01771 653112
email kate@willowsanimals.com