In response to Suzanne Kelly's article in this week's issue The Scottish Green Party, Aberdeen and Aberdeenshire Branch have issued the following statement.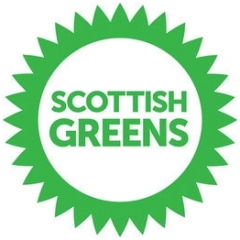 Suzanne Kelly's article is factually inaccurate and misleading.
For the record, while Ms Kelly has now decided she wants to be an independent candidate, in 2010 it was her wish to stand as the Green Party's candidate for the Torry/Ferryhill ward.
The local Green Party branch agreed to support her candidature.
In June 2011, Ms Kelly advised the Green Party branch that she was resigning as candidate, with great regret, due to a change in personal circumstances. In her resignation e-mail, she expressed great admiration for the help and support she had received as a candidate and offered to help distribute another Green candidate's leaflets.
She remained a party member. Early this year, it became known Ms Kelly now again wished to stand in the Torry/Ferryhill ward, but as an independent. She was advised that Green Party rules meant she would need the Party's consent to stand as an independent and this would not be given to stand against a duly selected Green Party candidate. Ms Kelly then wrote to say 'sadly' she had decided to resign from the Scottish Green Party.
Ms Kelly is now campaigning for her own election. In her article for Aberdeen Voice, referring to events in the early part of 2011, Ms Kelly claims,
"There was no way I was going to stay in the Green Party after this."
Not true. She did stay in the Green Party after that, for nearly a year. She offered to help with Green Party campaigning. She resigned from the Party, expressing regret at doing so, in January 2012. The claims Ms Kelly is making now about the Green Party cannot be reconciled with her statements at the time.
We do not know why Ms Kelly took her successive decisions about standing and not standing for the Council. We do know her claims in respect of her dealings with the Green Party are not consistent with the facts.