Following on from last week's accounts from disabled citizens and benefits, Aberdeen Voice presents yet another example of government departments harrassing the people they were designed to assist.
Jake Williams recounts a worrying series of events which all started with an unexpected, unexplained and outrageous bill.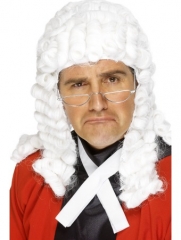 In 2008 I received shocking news from the Child Support Agency.
With no other information or explanation other than the statement "suspended debt reinstated", £18,800 was added to my bill, and my employer was instructed to act on their behalf by taking money from my wages.
My 'liability' to the CSA had varied between zero and £6 per week, for the years that I had been paying, so they had no reason to disbelieve my approximations and claim that on that particular day I had earned so much that I could owe nearly £19,000.
I appealed the decision but they would not consider the appeal unless I was able to provide proof of my earnings on 22 Jan 1998. No other date would do.
I pleaded that it was 10 years ago and I had thrown away my self-employed accounts for that period. But I filled in the form as well as I could, and where it says, "continue on a separate sheet if necessary", I wrote a letter giving a general account of my employment during that period.
But this winter they took me to court for the money and threatened seizure of my property, my wages, and my driving licence, and/or imprisonment.
I got legal aid for "assistance" but I had to do most of my own talking in the court. My lawyer, Judith Forbes of G. Mathers and Co, was friendly and helpful, and conducted the behind-the-scenes negotiations with the CSA's lawyers, using whatever p45s and dole letters I still had, but the CSA stood firm.
The turning point hinged on those good old principles of British law: who you are, and whom you know. Acting on my behalf, Malcolm Bruce MP asked the CSA how they had arrived at the stated figure of £18,800.
Rather than try to justify it, they responded that it had been recalculated and it was now  £460
– Big difference!
I'm not claiming to be a special pal of the MP, I am sure he would have done the same for any constituent, but it was only because I am literate and have a wide experience of campaigning and lobbying that I was able to persuade an MP and a court to take me seriously.
But the CSA was still claiming thousands of pounds of court expenses from me – despite the whole affair having been their fault. They had lost the case, their claim had been fiction, and so they should have paid my expenses.
So I countered this by asking that the sheriff claim, from the CSA, my expenses: Five overnight trips to Aberdeen, with time off work to go to court, raised blood pressure and many sleepless nights.
Behind the scenes, the lawyer argued the £460  "debt" down to £224 with no expenses either way. I paid up, so I suppose that is a wonderful triumph considering that the CSA had been determined to bankrupt me, as they have already done to lots of other people.
See: http://www.independent.co.uk/news/uk/crime/more-fathers-jailed-over-child-support-2265787.html
I have since written to the police, the Lord Advocate, and Justice Minister Kenny MacAskill, asking them all to prosecute the CSA and their lawyers Harper Macleod, for perjury and fraud.
I'll let you know what happens next.