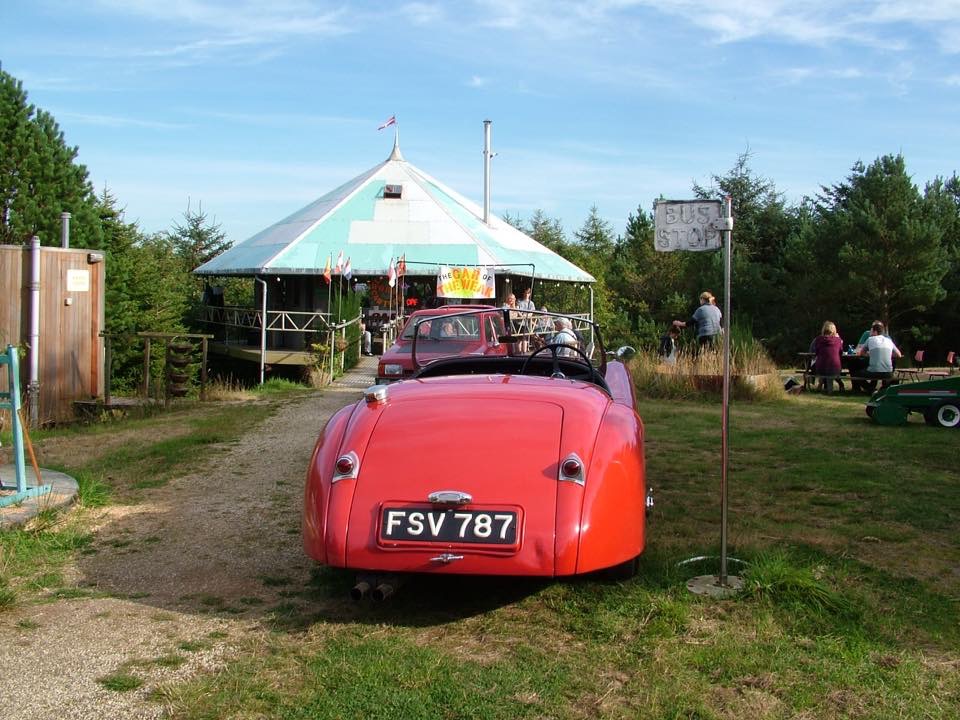 By Fin Hall.
I am neither a vegetarian nor a vegan; but the North East of Scotland is certainly not the best place to be if any of those ideologies are your choice. Especially the latter.
Many years ago, however, I was a vegetarian and it was even worse. I had macaroni cheese coming out of my lugs.
However, if you are willing to travel a little out of the city, up to the village of New Pitsligo a.k.a. 'Cyaak', you will find an absolute treasure of a restaurant.
The Last Bus Worker's Canteen, is situated off the beaten track, or more precisely up a beaten track, just north of said village. It is run by an ex oil worker, Mike and his partner, Jessica.
They always welcome people with a hearty smile, and even it the place is busy, they move things about to find a space for you.
Down the hill from the cafe, is situated their residence and a large building in which is situated two, old double decker buses which are in a constant state of renovation. It has been known, that in times of extreme busyness, one of the aforementioned buses will be driven up the hill and parked outside, and used as an additional sitting area.
Once inside you may be seated at old bus seats before Jessica, who is always dashing about between tables taking orders with that ever present smile on her face. Don't be excepting a vast choice on the menu, as their is only ever 1 soup choice and one main course, but there is always a fine selection of puddings; crumbles, cheesecakes, muffins, smoothies etc. All home made and very delicious.
Some of you maybe hesitating reading this, thinking, "Vegan? Not for me."
Perish that thought. You don't have to be vegan to eat here, and nor will you be made unwelcome just because you eat meat. All are welcome. If you don't fancy the main course, have a pudding. Go on, have a pudding.
I give this five stars, not in the usual, Chester Hotel, type five star, but the service, taste of food and ambiance, makes it thus.
Comments enabled – see comments box below. Note, all comments will be moderated.