Aberdeen Voice brings you the latest on the netball international test matches this weekend.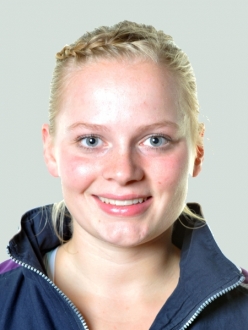 Aberdeen-born Claire Brownie has been included in the Scottish Thistles netball squad to face Wales in a three match test series at Aberdeen Sports Village from December 9–11.
23 year old Brownie, who plays at either Goal Defence or Wing Defence, was part of the squad which tasted success againstSri Lankain the city in May, seeing the Thistles rise to 14th in the world rankings.
With Wales ranked two places above the Scots, these will be closely-fought affairs and will be a crucial in preparing for 2014's Commonwealth Games in Glasgow.
Also from Aberdeen, Emily Gray (19) and Fiona Farquharson (18) are in the Scottish Under-21 squad which will take on their Welsh counterparts before each Test match.
National Coach, Denise Holland said: 
"Three matches in three days emulates the schedule at the 2014 Glasgow Games. We have always competed hard against each other, with very little between the squads.
"It will be extremely exciting as the winners will not only score World Ranking points but will also gain confidence going into Netball Europe in May 2012, when the squads meet again."
Thistles squad: Lynsey Gallagher, GA/GS; Stephanie McGarrity, WD/C; Hayley Mulheron, GK/GD; Claire Brownie, GD/WD; Rachel Holmes GA/GS; Erin McQuarrie, WD/GD; Nicola Collins, GA/GS; Lesley MacDonald, GA/GS; Fiona Moore (Captain), C/WD; Gemma Sole, GS; Karin Connell, WA/C; June McNeill, GS/GK; Sam Murphy, WA/GA; Thenneh Conteh, GK/GD; Jenna Storie, WA/C.
Thistles U21 squad: Gillian Crozier; Amy Craig; Laura Gibson; Emily Gray; Emma Hardie; Beverly Campbell; Sarah Kerr; Fiona Farquharson; Sophie May Leyland; Nicola McLeery; Hannah McCaig; Shaunagh Mcuaig; Erin McQuarrie; Jo Pettitt
Tickets are available from the Aberdeen Sports Village on 01224 438900
Admission costs just £5 per adult and £3 per child. Weekend passes cost £12 for adults and £7 for children.