A student-run music website based in the Northeast of Scotland is set to release its third annual compilation of the best music in Aberdeen, free of charge. With thanks to Eoin Smith.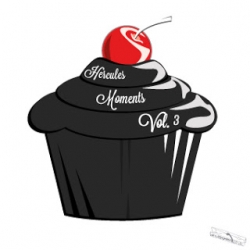 Following the success of two previous releases, Hercules Moments, a student-run online music magazine founded by Eoin Smith and Russell Thom, both 21, is ready to unleash a brand new compilation featuring nine top Aberdeen artists.
The creatively named Hercules Moments: Vol. 3 will be released as a free download on www.herculesmoments.co.uk on 5 December, in a variety of digital formats.
To celebrate the release, Hercules Moments is holding a Christmas-themed launch party in The Tunnels, on Aberdeen's Carnegies Brae, at 8pm on 5 December.
The evening will feature four fantastic acts who also appear on the sampler – Das McManus, Orienteering, Cara Mitchell and [ ] (pronounced 'Wall') – as well as the debut of the Hercules Moments DJs.
Boasting a wealth of talent from around Aberdeen and surrounding areas, the sampler was mastered by award-winning producer Iain Macpherson and also features tracks from Marionettes, Forest Fires, Brothers Reid, Ashley Park and Boy With Compass.
Eoin, an English student at the University of Aberdeen, said:
"We are very excited to be releasing our third sampler this December. There's a really eclectic mix of music on there, and we can't wait to let people hear it!
"We started Hercules Moments as a way to share the music we love with a wider audience, and the samplers are really a logical extension of that. We hope everyone who hears the latest one is as passionate about the bands on it as we are."
Hercules Moments editor Siobhan Hewison, 22, also studying English at Aberdeen University, added:
"Joining the Hercules Moments team in the last year has helped me expand my music collection and awareness of local bands which, as a music lover, is something I greatly appreciate.
"The wide variety of bands covered on the site, the special features, and the professionalism of the whole team make working on Hercules Moments great fun."
It was in March 2009 that then-school pupils Eoin and Russell launched Hercules Moments: a blog dedicated to the music they loved listening to. The website has since grown into a thriving online music magazine featuring international stars and smaller local artists, and has been nominated for a variety of awards along the way.
Eoin said:
"Looking back on the journey Russell and I have taken to get where we are now, I sometimes have to pinch myself. What started out as a hobby for us has surpassed our wildest dreams: we now work with a four-strong editorial team and an ever-expanding group of enthusiastic and talented contributors.
"Everyone at Hercules Moments is absolutely thrilled with, and humbled by, the feedback we have had over the past three and a half years. We can't wait to see what the next year will bring."