Voice's Old Susannah comments on current events and enlightens us with definitions of some tricky terms with a locally topical taste. By Suzanne Kelly.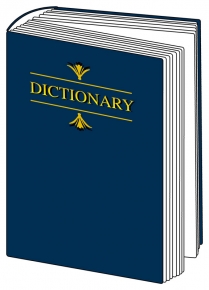 Tally Ho!  What was that great seismic shake, that sonic boom that was felt all up and down the coast this week?   The police were flooded with calls, so I'm sure the matter is all in hand and the usual suspects have been rounded up (I have an alibi, by the way).
I suspect it must be something to do either with wind farms, unsold copies of the P&J falling off a container ship, construction at the World's Greatest Golf course, or a stampede of people leaving the Liberal Democrats.  Your theories are welcome.
And welcome to the Age of Austerity.
We've done the Stone Age (Isn't that right Mr Wood – you might remember it, or am I thinking of the Granite Age?).  We've done Bronze, Iron and even a Golden Age (a mythical time when reason and the arts as well as science and exploration flourished).  Most recently we've had an Information Age (if not much of a 'Freedom of Information' Age as we'd been promised).  But here we are, 'all of us in this together', you know – it's the Age of Austerity.
Our local millionaires are starting to feel the pinch, which is unacceptable.  It's getting so a man can't build houses on any greenbelt field he wants or even run a football club without people butting in, looking for tax.  It's clearly getting harder for the Vodaphones and Oil barons to shelter money offshore in tax havens.
In yet more startling economic developments, Aberdeen Football Fans are threatening a boycott!
This is over whether or not Mr Milne acts a particular way over the fallen Rangers FC.  I would hate to think of the economic consequences of an AFC boycott – the stand might start looking a bit empty during games.  Let's hope this never happens.  Could the remaining 31 fans keep buying tickets?  Many thanks – the economy depends on you!
But there is even more hope.  We have the talent and skills right here in Aberdeen to weather this storm.  It is just as well we can call on taxpayer-funded, unelected ACSEF and Scottish Enterprise to continue coming up with money-spinning schemes.
It's taken years for our local business organisations and lobbyists to get Aberdeen to the shape it's in today – another few years of more of the same is what we all want, I'm sure.  That and a granite web.
If we're still paying Scottish Enterprise a mere £750 million per year to protect us (with a third of that going on their wages), perhaps we should have a whip-round and get them some more money?  Just a thought.
  I'm going to write to my MEP (whoever that is), and suggest they call in ACSEF
How exactly did we go from having a thriving Scotland to our current dismal position?  Old Susannah takes a look and makes some recommendations.
So  tighten those belts, re-use those tea bags, and settle down for some Austerity definitions.
European Union: (proper noun; English) the economic and social union of several European countries for the purpose of economic security, creation of a politically stable Europe, creation of a powerful economic entity, and for the guarantee of human rights.
You would have thought with the UK paying millions to the EU, (which still hasn't managed to submit a set of independently audited accounts) we'd be nearly as successful financially as the economies of Greece, Spain and Italy.  I say give it a few more years and we will be.
Sadly, while the EU has given us peace throughout Europe, equality and human rights, it's possibly not doing as well with the economy of Europe as it might.  In fact, I'm going to write to my MEP (whoever that is), and suggest they call in ACSEF.  ACSEF could no doubt fix whatever's wrong with Europe.
If we just build a giant granite web linking Greece to Italy to Spain to Aberdeen, just think of the jobs creation and tourism that would mean!
Old Susannah recommends:  staying in the EU, scrapping the pound for the Euro (or maybe bring back the Greek drachma), giving more money to Greece and Italy, who have used their agricultural subsidies so well over the past decade that no one even knows how much they got or where the money went.
Special Kitty: (compound  noun) A fund set up for a certain purpose into which a variety of people or groups contribute.
Well, here comes the City Garden Project to help lift us out of austerity, raise our spirits, and raise the Denburn Valley to shopping mall street level.  Hooray!  The Evening Express tells us that no less a financial supremo than Colin Crosby says a special kitty is to be set up!  Wow!
I have two special kitties; they are Molly and Sasha, which I adopted from Cats Protection.  However Mr Crosby's special kitty will find at least £15 million of the £140 million needed to bring us all the web of our dreams.
You know, it's really surprising how easy it is to find some spare cash when you really need it.  If you're not able to come up with £15 million in a pinch, then you probably deserve any austerity you're experiencing.  I got about £0.37 from the back of my sofa, and expect there must be a spare million or two round the flat somewhere, perhaps in an old suit jacket.  I'll keep looking.
In the meantime, Mr Crosby alludes to yet another great financial idea in the Evening Express story we all enjoyed reading.  And that is…
Endowment Fund: (compound noun; mod English) An endowment policy is a life insurance contract which would pay a lump sum after a specified period of time  – when it matures – or on death, or possibly on critical illness.
To make it even simpler, there are (according to Wikipedia) 1 Traditional With Profits Endowments , 2 Unit-linked endowment , 3 Full endowments , 4 Low cost endowment (LCE),  5 Traded endowments 6 Modified endowments (U.S.).
Yes, the latest plan is to set up an endowment.  Clearly this is a great idea, as so many home-buyers who used this great scheme can tell you.  As well as the special kitty, we're going to somehow take out an endowment.
Exactly how this will help build the granite dream of Mr Wood is abundantly clear, I'm sure. but if the scheme dies a death who gets the money? Who will fund this endowment?  Who will own the fund?  Who will manage it?
  I hear that a PR company exec is considering even more exciting funding schemes
All these are mere trivialities on the way to our economic recovery, so don't worry about it.  If we needed to know, Colin Crosby would have told us in the Evening Express.
This endowment and special kitty are news and were worthy of a story in the Evening Express.
The City Garden Project plan has been kicking around for years, but this is news after all.  You see, the Wonder Web will cost a minimum of £140 million, and needs a £92 loan taken out by the taxpayer and yet is still short £15 million.  This is in no way related to the £15 million that we've been talking about for the past year and a bit – it's a different, newsworthy £15 million.
But back to the endowment business and the Evening Express piece:
"The cash would be on top of £15 million of private money to be used to help bridge the £140 million project's funding gap.  Colin Crosby, a director of Aberdeen City Gardens Trust, said: "Early indications reveal that the additional £15m donations will be forthcoming." By creating an endowment fund, we will be securing the project's long-term sustainability and ability to develop cultural programmes."
Well, that's good enough for me.  I am sure it's as illuminating a piece of news and financial wizardry as we could have hoped for.
I hear that a PR company exec is considering even more exciting funding schemes..  I can only hope there is an opportunity to donate a few thousand and get your name carved in granite, or have a tree turned into mulch for a ton.  If not, I know a few graffiti artists who would paint your name on the web for a small fee.
Old Susannah recommends:  importing granite for the web from the third world, taking out an insured, index-linked modified endowment with Jennifer Claw as beneficiary, with Bling Crosby as administrator and executor, funding it via an increase in business rates amortised over time offset by a loan taken as an advance on the £122,000,000 which the web will bring to the local economy every year until 2023.
And that, as they say, is that.  Job done.
Next week:  A look at the A to Z of Aberdeen City Council.
PS:  To Dame Anne – I hope you're on the mend!
PPS: Summer is here:  austerity or not, don't scrimp on sunscreen, especially for your children.
Always get a nice high protection number for children, and at the start of the season for adults.  Reapply it every few hours – even if you are only going to be outside for quarter of an hour, you can still be damaged.  Old Susannah has already seen two crying toddlers who have been sunburnt, with baffled parents who had no idea why their child was upset.
Children burn far faster than we do and need lots of sunscreen all over, especially their faces (mind the eyes!!!).  The only reason I'm not more of  a wrinkled, grizzled old hag than I am is because of sunscreen.   And probably BrewDog.   To the man I saw in a beer garden who had turned beetroot red – no, you didn't look tanned, you looked burnt (and I bet it hurt a lot when you were less lubricated).
If you want to look tanned, get there gradually (or get a spray job – it's safer – but avoid the tango orange colour).  But if you want wrinkles, rashes, and potential skin cancer, then carry on without sunscreen. And another thing – if you are going to drag your dog all over town and/or the pub, please make sure it gets loads of water to drink frequently.  For the one or two dog owners every year who forget – don't leave your dog alone in a car.  At all.  Ever.  That's the official word from animal charities. Forget a dog for even a tiny amount of time in a hot, sealed car (because you've run into your pal, are trying on clothes in some exciting shopping mall, whatever) – and you've killed it. They don't sweat.  Water won't help – only cool.  Another reason for not leaving your dog in a car include the massive increase in pet thefts.  Sadly, most people who steal animals are not going to treat them well.  Thanks for paying attention to this stuff – it isn't as important or as exciting, vibrant or dynamic as ACSEF – but it is important nonetheless.