Peacock VIsual Arts – CRA/CKED // Bill Thompson
New works by Bill Thompson exploring cracked aesthetics with broken technology, data bending and transliteration in sound and video. Exhibition runs 14 May – 25 June.
Exhibition Ongoing until 25 June 2011, Open Tue – Sat, 9.30 – 5.30pm.
Upcoming exhibition: EAF – Katri Walker // North-West
Opening Saturday 6 August | 3 – 6pm | Old Ambulance Depot, 77 Brunswick Street Edinburgh
As part of the Edinburgh Art Festival 2011, Peacock Visual Arts presents North West by Katri Walker. First exhibited at Peacock in March 2011, the audio-visual installation explores Scotland's historic and contemporary relationship with Wild West visual culture.
Opening Saturday 6th August, 3-6pm with a BBQ & live performances by experimental musician Wounded Knee.
Exhibition runs 7 August – 4 September 2011
Peacock VIsual Arts – Gig in the Gallery
Saturday 25 June | 8pm | £6 on the door
Interesting Music Promotions (imp) and Vocoustics present No More Soundchecks – the latest in a series of unplugged shows. WOODPIGEON, EAGLEOWL and ROB ST JOHN will be performing in PVA's intimate gallery.
Peacock At The Aberdeen Art Fair
13 + 14 August | 10 – 4pm | AberdeenMusic Hall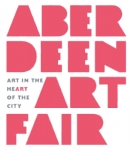 Peacock is partaking in the inaugural year of the
Aberdeen Art Fair
– which promises to become an annual showcase event for the Scottish arts scene.
Exhibiting work by renowned artists including Frances Walker, Toby Paterson, John McLean, James Furneaux and Barbara Rae and a selection of handprinted posters from the Peacock archive – there's sure to be something for everyone's taste and budget!
Peacock VIsual Arts – International Summer School // Beyond Monotype
4 – 8 July | 10 – 4pm | £400
Only a couple of places left in this week long course that will teach you a wide range of techniques possible in the monotype process, expanded through the use of collage, drawing, and multiple plate projects. With an energetic and open approach, each participant's individual style will help to dictate the direction of the workshop.
For more information and to book a place, please contact Angie Aitchison on a.aitchison3@rgu.ac.uk
or call 01224 263600.
Peacock VIsual Arts – Summer Animation Classes
July 6, 13, 20, 27 + October 12, 19 | 10 – 4pm | age 10+ | £35/session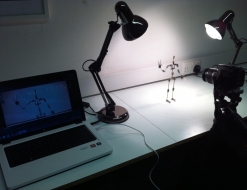 Ever wondered how Wallace and Gromit move? Or what makes Pingu go?

Well this summer we're planning some animation workshops to show you just that! Each class is £35 and a one off – but if you're keen to keep coming back, you're more than welcome to book on as many as you like!

Call 01224 639539 for more information or to book.
Peacock VIsual Arts – Monster Making Fun // Kids Screenprinting
2 + 9 August| 10 – 4pm | age 8 – 12 | £35/class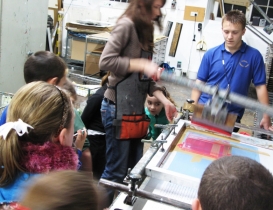 Get your little monsters to create their own little monster!

We'll spend the morning drawing all the different body parts of a monster before learning how to transform them into colourful screenprints.

We'll then use all the different parts to build lots of  monster designs…scary monster, happy monsters, mad monsters – whatever you decide!
Call 01224 639539 for more info and to book a place.





Peacock Visual Arts
21 Castle Street
Aberdeen


AB11 5BQ

Tel: 01224 639539


Mob: 07947 490626