With thanks to Jessica Murphy, Senior Account Executive, Citrus:Mix.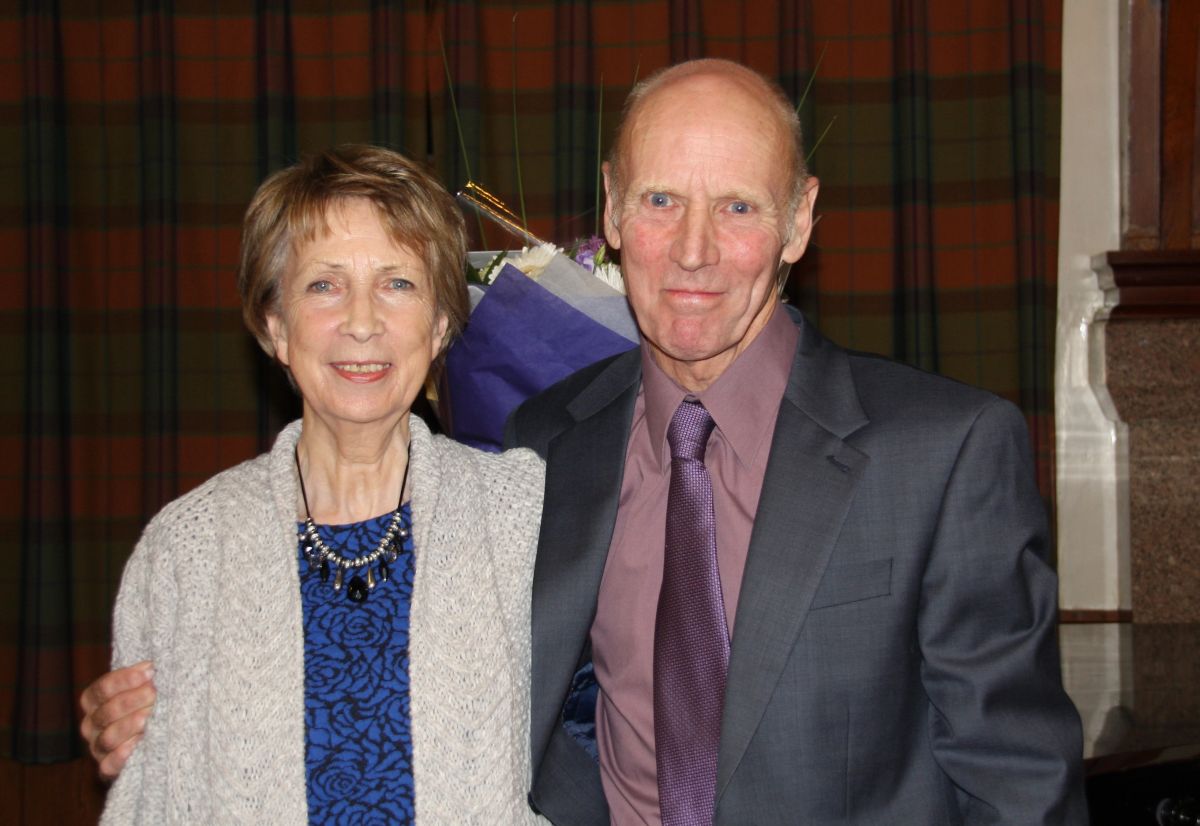 With a combined service of more than 60 years, two forestry workers from Glen Tanar Estate have branched out into retirement.
Head forester Mike Fifield  and forestry worker Davey Goodfellow have reflected on healthy and happy times working in one of Scotland's most stunning natural landscapes, in the heart of Royal Deeside.
Mr Fifield (65) can hardly recall being unwell since taking up his job at Glen Tanar 30 years ago and says:
"It's obviously a very healthy job as I think I've only ever had a couple of days off sick. It's kept me fit and very active and I'd have hated being in an office all these years."
Meanwhile having spent more than half his working life at Glen Tanar, Mr Goodfellow (68) says he couldn't have found a better place to work.
He even worked on three years beyond his retirement, helping out as a ghillie on the beats of the famous River Dee. Being a keen angler himself he particularly enjoyed meeting other people that share in interest in fishing.
"I've been here for 32 years and I have plenty of happy memories," says Mr Goodfellow.
"If I had to do it all again I'd have no regrets about coming back to work at Glen Tanar."
As well as tree planting and felling operations, dealing with storm damage and keeping roads open in the winter when normal forestry duties could not be undertaken due to heavy snowfalls is among the forestry team's duties.
Conservation has become an increasing role, with almost half of Glen Tanar's forestry area falling within the National Nature Reserve.
Working with partners including the Forestry Commission and Scottish Natural Heritage, the estate has successfully blended different land to deliver benefits – contributing to the latest thinking in habitat management.
Glen Tanar forms a substantial part of the Cairngorms National Park, Scotland's largest national park. Land uses are balanced through careful management to ensure a long term future for all rare wildlife and plants, and this approach to conservation has won Glen Tanar many awards, including the Green Butterfly Award and certification by the Forestry Stewardship Council.
Among Glen Tanar's many woodland residents include red deer, roe deer, the occasional capercaillie, grouse, brown hare, and black cock.
Mr Fifield and Mr Goodfellow were bid a fond farewell at a gathering at Glen Tanar Estate when owners Mr and Mrs Bruce presented them with long service certificates from the Scottish Lands and Estates.
Mr Bruce says:
"We greatly appreciate the sterling service that Mike and Davey have given, both giving more than 30 years of their working life to Glen Tanar.
"Their knowledge, skills and experience have been a great asset in the running and management of the estate and we wish them well as they embark on retirement."
While Mr Goodfellow will continue to live at Glen Tanar, Mr Fifield and his wife Ann are moving to Alloa, near Stirling, to be nearer family – and other people!
Mr Fifield adds: "Our nearest neighbour was a quarter of a mile away and we were completely surrounded by trees so this is going to be a complete change!"
Glen Tanar Estate offers a wealth of activities and attractions from fishing and walking to adventuring on estate safaris. Glen Tanar Estate's grand ballroom is available to hire for functions, including corporate events, weddings and conferences and the estate has a number of self-catering holiday cottages.
For more information on Glen Tanar Estate, visit www.glentanar.co.uk or contact 01339 886451.
Comments enabled – see comments box below. Note, all comments will be moderated.