With thanks to Martin Carle, Public Relations Officer, Aberdeen City Youth Council.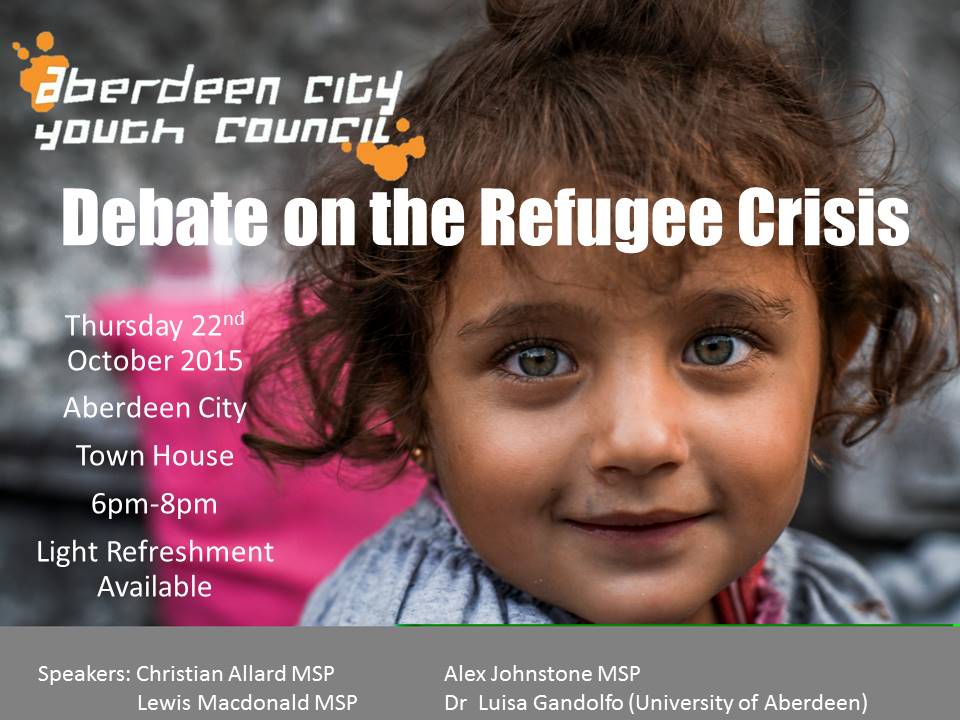 The Aberdeen City Youth Council is to hold a debate next week regarding the refugee crisis.
Chaired by ACYC chairperson Piotr Teodorowski, the event will have input from elected representatives Christian Allard MSP, Lewis MacDonald MSP and Alex Johnstone MSP, and Aberdeen University's Dr Luisa Gandolfo.
The event information follows:
Thursday 22nd October,
6-8pm
Aberdeen City Townhouse.
Light refreshment will be available at the event.