Voice's Old Susannah takes a look over the past week's events in the 'Deen and beyond. By Suzanne Kelly.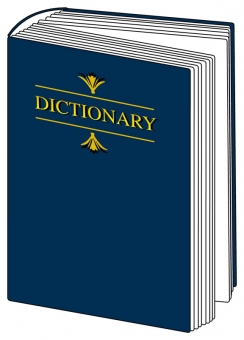 Tally ho! Aberdeen Voice is now five years old. There might not be any cutest baby competitions, advertisements selling everything from trouser presses to holidays to Gdansk, but I dare say there have been a few interesting pieces over the years. We've lost comrades along the way.
The poetry mannie Bob Smith passed away, as did one of our editors, Mairi. But here's to all of its contributors and founder and editor Fred Wilkinson who really is the glue.
He might not have a former beauty queen wife working for Donald Trump, but he makes up for this failing in other ways.
But mostly here's to all the contributors, the readers, and the donors.
People have tried to tell us what we can and can't publish. People have threatened us with lawsuits (and even with being reported to the Scottish Football Association – which was really terrifying). But we are still here.
Over the years a few mysteries have warranted investigation, be it by the police or governments local and national. This column will be a round-up of some of these, and the stellar detective work that's been employed. Or not. Before that though, the career changes of a few high flyers demand some attention.
It's congratulations to Doctor Maggie Bochel, planning supremo at Aberdeen City Council.
We owe much to her for all the brilliant planning decisions (too numerous to mention) that have made our city centre what it is today. It brings a tear to the eye to think what else she could have accomplished had we been able to persuade her to stay. Alas! She is joining the private sector.
As well as insisting that people use her doctoral title, Doctor Maggie was also Head of Sustainable Development. Sustainability must have something to do with building on any green space you can get your hands on.
I suppose that since her close friend former Councillor Scott Cassie left the council for a career change as a guest of Her Majesty's Prisons Services, there was little to keep Doctor Maggie at ACC. (Cassie had found what must have looked like a sustainable source of income by borrowing bits here and there from the taxpayer; but the police managed to find fault with his methods. The money was just resting in his account, I am told).
At any rate, Dr Maggie is, by coincidence, joining the private sector in planning, where she will happily have lots of former council pals as contacts. I wonder whether she made any private sector contacts and pals when she was dealing with planners in her role at ACC? It all sounds very cosy, convenient and friendly.
I will always remember Doctor B for her role in helping to turn Loirston Loch and surrounds from protected greenbelt area to a development opportunity. Let's never forget this huge favour she did us, and let's hope she is suitably rewarded one day. Looks like that day may have arrived.
It helps to spend some time courting your new employers, and Maggie seems to understand this. Back in 2014 she is quoted on the Burness Paull website in a lovely piece called 'Guess Who's Coming to Work for us – sorry – Coming to Dinner':
"Aberdeen city centre has come under increasing pressure as the economy has boomed – and has failed to keep pace. That was the honest appraisal from Maggie Bochel, Aberdeen City Council Head of Planning and Sustainable Development at Burness Paull's event on city regeneration – but she insisted the council was doing everything possible to be more "bold, ambitious and aggressive" to make improvements. [Aggressive indeed – Old Susannah]
"One delegate… suggested the relationship between the public and private sectors in Aberdeen was broken. Not so, said Bochel, stressing that the council would work with as many "unlikely partners" as it could to secure a positive future for the city. She laid down a challenge based on the title of the event, Look Who's Coming To Dinner – all those who wanted a place at the decision-making table had to step up to the plate.
Malcolm Fraser stepped up to the plate with relish and laid down a smorgasbord of ideas for the future of Aberdeen. Suggestions from the chairman of the Scottish Government's Town Centre Review included giant umbrellas to enliven Castlegate and colony-style housing for Aberdeen harbour, which he described as "one of the great urban dramas".
Stephen Phillips of Burness Paull agreed, saying all the elements were there to make real progress – a booming economy, a civic master plan and a council willing to build new partnerships for the good of the city.
Jonathan Heaney, banking partner at Burness Paull, said finding significant sums of money to fund public projects was increasingly difficult and conceded the existing financial models to raise money were complex and challenging.
Maggie Bochel stressed that Aberdeen was a poorly-funded council and said the way forward had to be through creativity and innovative partnership working. Throwing down the gauntlet, she effectively said this (to paraphrase a President): "Ask not what Aberdeen can do for you – but what you can do for Aberdeen.""
We wish Maggie – sorry Doctor Bochel much luck in her new job, and hope she makes friends there quickly. The evidence says this may be easy.
Another jobseeker is our American neighbour, Donald Trump.
He's seeking the job as United States President. In a bid to win hearts and minds, he's pointed out some of America's top problems. These are Mexican rapists and Mexican drug dealers. Trump's not an unreasonable man as we've seen time and time again, so he does say that some Mexican people are acceptable. However, in order to protect America, he wants to build a great big wall between Mexico and America.
Well, he does like his walls. Over at the Menie Estate he built a lovely wall of earth between Leyton Cottage and the views over the land to the sea.
His environmental people did a report, and said this was beneficial to the people living in the cottage. I guess in some quarters having dirt blow into your house, garden and car engines is a bonus, and not having to be bothered by sunlight is another plus. The environmentalists didn't bother to get an opinion from the residents.
I guess this was a combination of just being thoughtful and not wanting to bother them, and having the expertise to know the bund of earth topped with dying trees is just what any home owner would want.
Alas! I do hope Trump gets this presidential job, particularly now that he's sadly and cruelly lost his NBC television programme The Apprentice and his Miss Universe won't air on the network either. Macy's department stores have somehow decided to break their arrangements with The Donald as well. I understand NBC's statement read in part:
"Due to the recent derogatory statements by Donald Trump regarding immigrants, NBC Universal is ending its business relationship with Mr. Trump" 
I hope that some form of justice will be forthcoming: NBC have violated Trump's right to free speech. No doubt he will still be welcome to do business here in the UK; it's not as if we have any laws against hate speech or have ever barred people from entering the UK who have stirred up prejudicial hatred.
But at this rate there won't be time for all the mysteries that I'd like to cover, so moving swiftly along, here are some cases.
Case of the missing Jewels:
One morning when leaving for an early flight, my bus pass and a bag of jewellery fell out of my handbag in front of my house. When I realised they were gone and what must have happened, I immediately emailed the police to report my bus pass (with name and photo) was lost on such and such date and time, and sent precise details of the jewellery. The email I got in reply said no such property had been handed in. Expecting as much, I let the matter drop.
Meanwhile, a wonderful neighbourhood man had found the items. Rather than keeping them, he had immediately handed them into… the police.
Somewhere in a police office, an officer or two must have spent hours pouring over the jewellery and the bus pass. 'If there were only some way to find out who owned these items' they must have thought. If only there were some kind of lead, or maybe someone was looking for the items. How to narrow down which Suzanne Kelly in the United Kingdom had this numbered First Bus pass and looked like the person in the photo, who lived on Victoria Road. Alas, the items went to the lost and found office at Queen Street.
I ran into this Good Samaritan, and he asked me if I'd got my things back. After a brief discussion, I decided to visit the police. Explaining how I could demonstrate a link between this Suzanne Kelly, the Suzanne Kelly whose face looked up from the bus pass and the Suzanne Kelly who had emailed them with details of the lost goods.
For the police, things were starting to fall into place. Could there be a connection? Was this just coincidence? I assume they must have put their brightest and best on the job, because fairly quickly I was reunited with my goods. Perhaps it was a crack team of people in the Inspector Morse mode, or a modern day Poirot, but Police Scotland eventually solved this one (Thank you police, and thank you Good Samaritan).
Mystery of The Carden House Caper:
Back in the bad old days, the City very generously sold property to developers for slightly less than it was worth. Audit Scotland made a big fuss out of this paltry £5,000,000 loss to the taxpayer, and did an investigation.
"Following preliminary enquiries by external auditors into the sale of Carden House, senior officers at Aberdeen City Council requested internal audit to carry out a wider review of property transactions instigated between 2001 and early 2006.
"2. The investigation identified: evidence of procedural and administrative deficiencies and poor record keeping; cases where accurate and relevant information was not reported to elected members; a lack of evidence to support the valuation at which properties were sold; and cases where the Council may have achieved a better price. Overall, it appears that there is a potential loss of capital receipts which may be more than £5 million.
"3. The Council responded quickly when these concerns emerged [sure they did – Old Susannah] …The Council is also taking action through its disciplinary procedures and I understand that Grampian Police are making enquiries." – Audit report 22 April 2008
This investigation concluded that it was hard to tell if these sales went ahead just as a slight error in judgment, or if something more sinister was afoot. Heaven forfend! Audit Scotland recommended a Grampian Police Investigation. At the time our Chief Executive swore he wouldn't resign over this. I guess he resigned over something else, for he scarpered shortly afterwards.
The paperwork for this £5,000,000 case was sent to Grampian Police to investigate.
The investigation must have had every senior detective on the case. Time went by, and yet the papers carried no report of a conclusion being reached.
Old Susannah wrote to the police for copies of the documents. You might think that documents pertaining to crimes of this level would be carefully stored, documented and filed. In fact, there is a police document schedule from the time indicating that potential evidence of crimes over a certain amount of money should be retained.
A freedom of information request failed to turn up any documents, but did turn up this summary of the affair (in this case the redacted/blacked out text is my own doing)
"On 22 April 2008, DI XXXXX and T/DI XXXXX met with Area PF XXXXXXX, to discuss the findings of the various audits and our enquiries to date. As a result of the meeting, she undertook to submit a report to Crown Office for guidance.
"No further update.
"The next document for the meeting on 22/09/09 has no mention of the enquiry.
"I've spoken to XXXXXXXX who was the fraud DI at the time and he had this enquiry. No Police report or CF was ever raised however there were some subject reports to and from the PF's office. Unfortunately we can't find any trace of them."
And there you have it; there is no trace of this paperwork, or what was done about it. At the same time the city was selling off property for a pittance, including land at Westhills to one Mr S Milne, builder, it was saving money by axing benefits. I guess you have to balance the books somehow.
Data retention is of course important to the police. Fingerprint records taken from school children will likely be on file forever. DNA from renegade journalists Richard Phinney and Anthony Baxter is retained and might hopefully help solve future investigative journalism (the pair was famously arrested on the Menie Estate when working on a story).
The police and the information commissioner concluded that it was all too long ago for anyone to have kept papers relating to a potential criminal £5,000,000 loss to the taxpayer. Fair enough. If only – if only there were someone involved in Aberdeen's planning department who was there at the time.
If only such a person had a fairly high position, and would have had responsibility for making sure things were all above board, and that the taxpayer got value for money. If only such a person existed, they may be able to answer some tough questions on what was going on. But who could be such a person and may the remember anything at all about this?
Maggie May. Or should that be Dr Maggie May.
Alas! This is not the only instance of the police not being able to find documentation, evidence or retain crucial video footage.
Next week: The George Copland Affair: how the police lost bail papers, destroyed (accidentally of course) custody CCTV footage, and were unable to locate the person Copland wanted contacted on his recent arrest. That was one Fred Wilkinson of Aberdeen. If anyone out there knows how to find out who Fred Wilkinson is, where he might be found, or how to start looking for someone named Fred Wilkinson, please contact Old Susannah.
PS – not confidential to Hugh Thomson of Inverurie, driving drunk while banned
Hi there Hugh. I hear lots of people tried to stop you from driving home from the pub, but you were adamant – you were going to drive. The police stopped you, and found you were well over the limit. Your lawyer says you've a terminal illness. I am genuinely sorry for you about your health. I sympathise; life's full of unfair things.
I thought it was pretty unfair when my teenage boyfriend was hit and run by some drunk, and left on the side of the road with a broken arm. It was also unfair when the same thing happened to my sister, only it was her head that was injured.
When I was a little girl, something else unfair happened to me. My grandmother and her sister were hit and killed in a residential street by a drunk driver. They meant the whole world to me, and let's just say my life wound up differently because of their absence. One died straight away; the other after a few hours' suffering and shock.
It also seemed unfair to me that the man I was planning on spending a lot of my future with got killed in an accident days before we were supposed to be getting together. I spent a fair amount of time after that thinking about what was fair and unfair.
So on the whole, life is not always fair, you and I can agree on that. But here's the thing. There are some unfair things that are avoidable; some aren't. Your terminal illness is not something you could have avoided. You could have avoided driving – in fact the law said you had to. Maybe you didn'think that was fair. You could have taken a taxi, or got a friend to drive you home. You could have stayed home if you want to drink. Driving that car was avoidable.
I'm sorry you're ill. I'm sorry life's not fair. I'm sorry about a whole hell of a lot of things. But as unfair as it may seem to you, please just stop drinking and driving. Thanks.
Comments enabled – see comments box below. Note, all comments will be moderated.
[Aberdeen Voice accepts and welcomes contributions from all sides/angles pertaining to any issue. Views and opinions expressed in any article are entirely those of the writer/contributor, and inclusion in our publication does not constitute support or endorsement of these by Aberdeen Voice as an organisation or any of its team members.]