With thanks to Jessica Murphy, Senior Account Executive, Citrus Mix.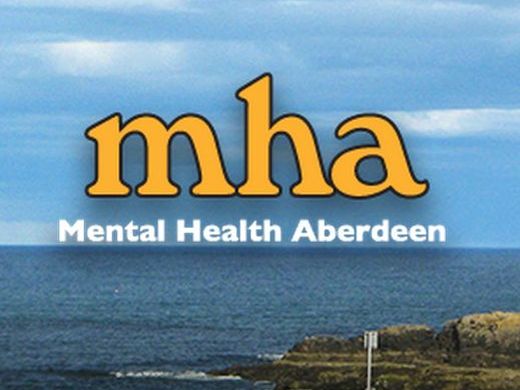 A leading north-east charity has been given a surprise funding boost by the International Association of Drilling Contractors (IADC).
The North Sea Chapter of the organisation has donated £6,100 to Mental Health Aberdeen (MHA), after members supported the charity at their annual safety awards.
Attendees were asked to make personal donations to IADC's two selected charities, MHA and Alzheimer Scotland.
The money raised was matched by the chapter, bringing the total amount to £12,200. This enabled the two charities to receive a donation of £6,100 each to help support their work.
Astrid Whyte, chief executive of MHA, said:
"This donation was a wonderful surprise and we were delighted to meet Derek Hart of the IADC to receive the cheque. Fundraising efforts like this are a fantastic help as we try to make a real difference to the lives of children, young people and families within our communities.
"Demand for our services is high throughout the north-east and this gesture will help us as we work hard to meet requirements. We would like to thank everyone at IADC who thought of us and contributed to the collection, it means a lot to us."
North Sea regional director of the International Association of Drilling Contractors, Derek Hart said:
"We ask members for suggested charities each year as we have envelopes on the tables at our annual awards evening. It is not a fundraiser event as such but we take the opportunity to have a charity collection and always try to support local causes.
"We were pleased to be able to support such a worthwhile charity, and know that it will help enable MHA to maintain the hugely important services it offers across the north-east of Scotland."
Founded in 1950, MHA offers a range of resources which include emotional and practical support, information and advice, support with helping overcoming social isolation, links and access to other community resources as well as activities promoting mental wellbeing. Based in Aberdeen, the charity has centres throughout the north-east in towns including Aboyne, Banff, Ellon, Peterhead and Inverurie.
The organisation was among the first to provide community care – with its first residential project, a group home for discharged psychiatric patients, opened more than 35 years ago. MHA has also been providing day services continuously for over 60 years.
The International Association of Drilling Contractors has represented its members in the worldwide oil and gas drilling industry since 1940. The North Sea Chapter has been in existence for 42 years, and is one of 15 active Chapters worldwide. Over the last ten years, the North Sea Chapter has donated almost £200,000 to local charities.