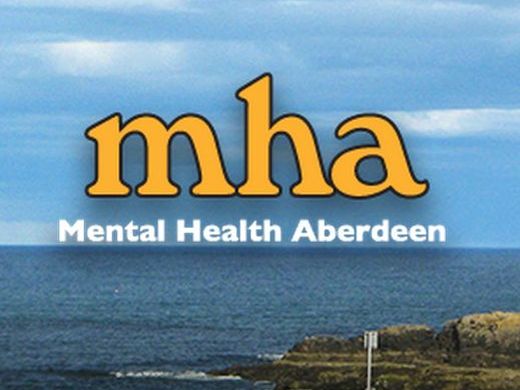 With thanks to Paul Smith, Citrus Mix.
A sold out 80s themed evening has brought in thousands of pounds for a leading north-east charity.
Revellers travelled back in time at the event in aid of Mental Health Aberdeen (MHA) and transformed themselves into a host of 80s characters from Michael Jackson and Madonna to Freddie Mercury and the Ghostbusters.
Organiser Laura Emslie and her sister-in-law Suzanne Carry were delighted that the event proved so popular, raising more than £5,000 for MHA, which provides support services, counselling and advice to people related to mental health and wellbeing.
Laura said:
"The evening went amazingly well and everyone had a fantastic time. Our aim was to get people talking about mental health issues and of course to raise as much money as we could for MHA. We were absolutely delighted with the final fundraising amount, especially as this is the first time we have ever done anything like this.
"MHA is a fantastic charity that does so much to help people and it is a cause I am passionate about supporting. We had 300 people there on the night and quite a few came up to us to ask if we would be doing it again next year, which we took as a great compliment."
All funds from the ticket sales were donated to MHA along with proceeds from a raffle and auction which was held during the evening.
Fiona Mooney, MHA's fundraising and marketing manager, said:
"Laura and Suzanne really surpassed themselves by organising such a fantastic evening and everyone enjoyed getting the opportunity to dress up. We were thrilled with the amount raised which will help us tremendously.
"There is a huge demand on our services in Aberdeen, and our aim is of course to help as many people as we can. However, in order to meet this, we need to ensure we are in a position to provide the support they need, and kind efforts like this help us work towards achieving that."
Founded in 1950, MHA offers a range of resources which include emotional and practical support, information and advice, support with helping overcoming social isolation, links and access to other community resources as well as activities promoting mental wellbeing.
Based in Aberdeen, MHA has centres throughout the north-east in towns including Aboyne, Banff, Ellon, Peterhead and Inverurie.
The organisation was among the first to provide community care – with its first residential project, a group home for discharged psychiatric patients, opened more than 35 years ago. MHA has also been providing day services continuously for over 60 years.