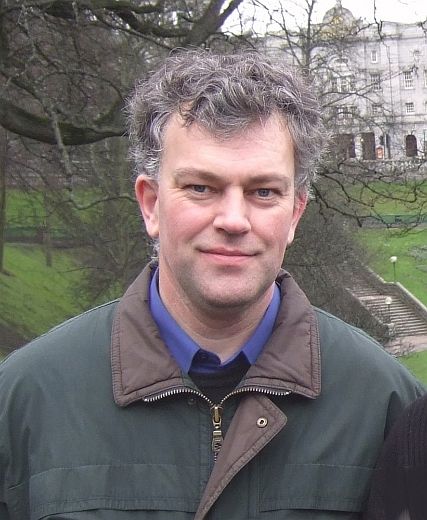 With thanks to Martin Ford.
Aberdeenshire councillors Paul Johnston and Martin Ford (pictured) have been pressing their council to publish an on-line planning enforcement register.
The councillors believe this would be a useful tool for members of the public concerned about potential breaches of planning permission or unauthorised development, allowing an easy check to see if the Council was already aware of the issue and what action was being taken.
An on-line facility would also allow people to quickly check on the progress of enforcement action and find the outcome, increasing transparency.
"A comprehensive on-line planning enforcement register would be a great help to the public and community councils," said Democratic Independent councillor Paul Johnston.
"I have been pressing Aberdeenshire Council to publish one for more than four years now."
"People want to know what Aberdeenshire Council is doing and sometimes not doing about developers' breaches of planning permission. A properly published register will help the public but will also save staff time and effort in answering repeated enquiries. Better information will help everyone involved and the Council needs to be more transparent."
The pressure for an on-line enforcement register has now resulted in Aberdeenshire Council putting a list of all enforcement notices issued on its website. The text on the website states: 'The public access register relating to enforcement cases is expected in autumn 2015. A current list of all enforcement notices is available here.
Green councillor Martin Ford said:
"The on-line list of all enforcement notices issued is a step in the right direction, but falls well short of the comprehensive public access register of enforcement cases the Democratic Independent and Green councillors believe is needed."
Cllr Paul Johnston said:
"Any progress is welcome, but I am deeply frustrated about how long it is taking the Council to get an on-line planning enforcement register up and running. We will continue to press on this issue until an on-line register is made available."
Comments enabled – see comments box below. Note, all comments will be moderated.
[Aberdeen Voice accepts and welcomes contributions from all sides/angles pertaining to any issue. Views and opinions expressed in any article are entirely those of the writer/contributor, and inclusion in our publication does not constitute support or endorsement of these by Aberdeen Voice as an organisation or any of its team members.]