Saints super sub Chris Kane was the difference between the two sides in the final Pittodrie fixture of the season, opines Voice reporter Andrew Watson.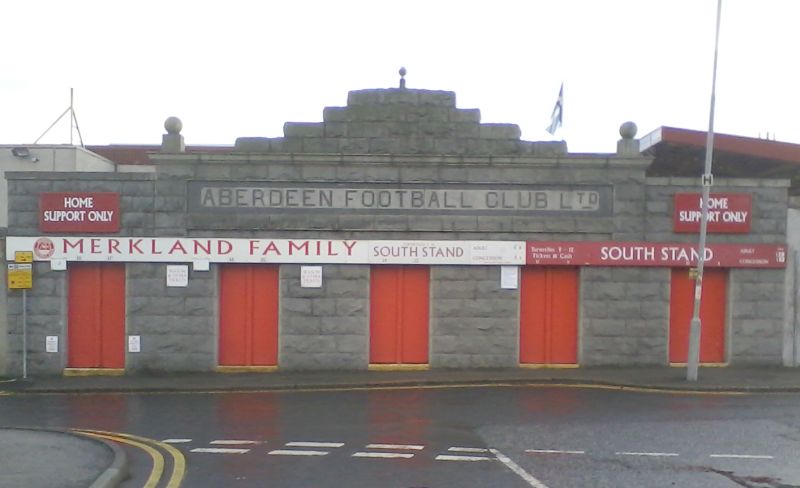 Fine weather promised to make the pairing a fair and even contest.
However, Derek McInnes' generosity in awarding starts for departing Nicky Low and Joe Shaugnessy conspired to make his gentlemanly gesture look disrespectful to the visitors.
A hard working and stubborn St Johnstone side gave as good as they got, but had retiring Dons captain Russell Anderson been the only nominal addition to the starting eleven things could've panned out much differently.
However, this second string Reds team went close a few times, usually with winger Jonny Hayes being the common denominator in any given attack.
One can't help but ponder, though, what could've been.
What if they had the attacking defensive play of Shaleum Logan? What if they had the as of late midfield command and dead ball specialty of Barry Robson?
What about the man who needs no justification, Adam Rooney?
None of these three were even on the bench.
Moving on, two minutes into the second half, Lawrence Shankland came on for Low.
56 minutes in, defender Mark Reynolds came off the pitch replaced by young gun Scott Wright. The latter was a pleasure to watch and wasn't afraid to take anyone on.
0-1 (Kane) after 70 minutes. The substitute helped instigate the attack, scoring instantly.
Ten minutes later, Frank Ross replaced Cammy Smith.
It was gutting to see off Anderson in such a way, in a match they really should've been able to turn out positively, especially given that it was a home game.
I dare say Low served his purpose last season, but I am genuinely sad to see Shaughnessy move on, who I've always considered a solid player with an authoritative stature ideal for the Scottish game.
Final score:  0-1.