New Arc Animal Rescue Centre's Keith Marley has some timely advice for anyone who comes across seemingly abandoned wildlife young:  call an expert for advice and touch nothing. Keith Marley explains.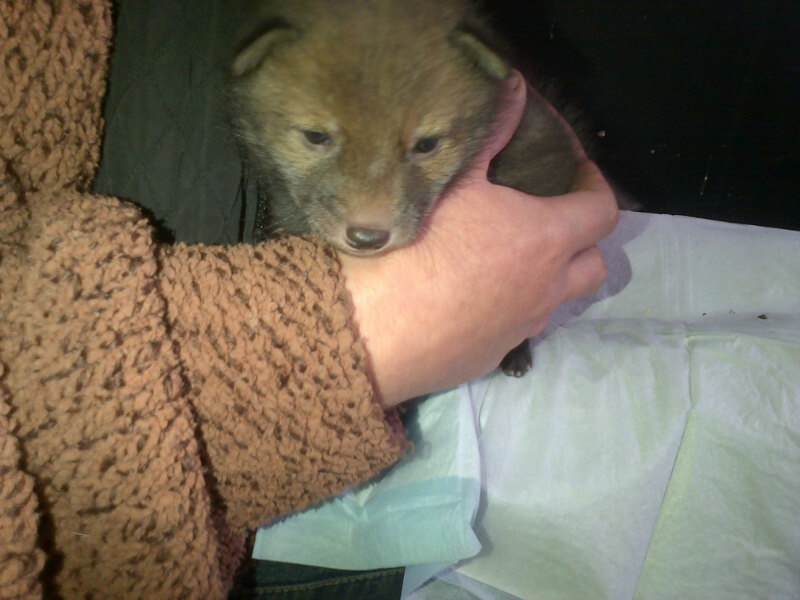 The first of this year's 'orphans' has arrived. This fox cub, yet to be named, is around 3 weeks old and will be raised at The New Arc (The North East Wildlife & Animal Rescue Centre) just outside Ellon.
Once health checked and weaned, he will stay at the centre until the end of summer when a suitable release site will be found for him.
One of the dilemmas facing wildlife rescue centres is the fact that it is never a good thing to keep any wild animal on its own, while at the same time not wishing for any more to come because of sad or avoidable circumstances.
It is always better for any young animal to have the company of siblings of their own species. This helps with socialisation, learning skills and prevents boredom and institutionalisation as well as helping minimise any bond between them and their carer.
We would recommend anybody coming across any young wildlife at this time of year to phone us immediately before picking them up, unless they are in obvious distress. We can offer advice over the phone, or even come out to assess the situation.
We would remind everyone that under no circumstances should any young creature be fed cows milk as this can cause all sorts of digestive problems even leading to death. In addition, we would also recommend that baby birds should not be fed live worms, mealworms or maggots.
Advice is available on hand rearing if required and we are only too happy to help day or night.
Update:
The cub, now named 'Fidget', had its vet check on Mon 13 April, and is in good shape.
Comments enabled – see comments box below. Note, all comments will be moderated.