Fighting Wildlife Crime in Aberdeenshire is an on-going struggle.  Grampian Wildlife Crime Officers rely on the public to catch criminals as well as to hopefully prevent crime.  Andy Turner puts Aberdeen Voice readers in the picture.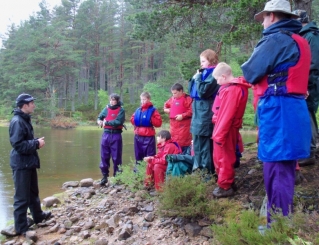 3373.  No, these aren't the latest winning lottery numbers, but it is the total land area of Grampian Police Force coverage in square miles.
This number can present a bit of a problem for Wildlife Crime Officers.
Divided equally among the 12 Wildlife Crime officers in Grampian, each officer would have a beat of around 281 square miles!
That's an awful lot of ground to cover and can make for problems in terms of detection, investigation and enforcement of Wildlife Crime.
Wildlife Crime continues to blight Scotland's outstanding natural heritage.  It can impact upon rare and iconic species, often involves cruelty to animals, can destroy specially protected habitats and interfere with legitimate countryside management and recreation.
In fact the term 'Wildlife Crime' covers a huge spectrum of criminal activity, and can occur in both the countryside and urban areas.
Wildlife Crime Officers in Grampian have dealt with cases of poaching (deer, fish and game) crimes against badgers, hare coursing, crimes against birds including: poisoning, trapping, shooting, disturbance, nest destruction and egg collecting, disturbance of marine mammals, crimes against bats, the taking/killing of Fresh Water Pearl Mussels, CITES offences in connection with the trade in endangered species, damage to protected sites and crimes against protected plants to name a few.
The huge diversity of wildlife crime calls for a diverse approach to tackle the problem.  To this end the Grampian Police are part of the Partnership for Action Against Wildlife Crime Scotland or PAWS.  PAWS has representation from police, government agencies such as Scottish Natural Heritage, conservation organisations like RSPB, land management sector and others with the common aim to stamp out wildlife crime through education, awareness raising and enforcement.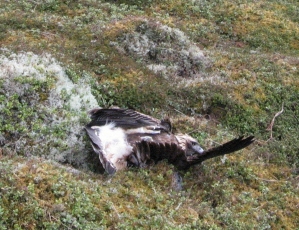 Like other crimes, Wildlife Crime is committed by a very small minority of people who either knowingly flaunt the law or commit crime through lack of awareness.
Wildlife crime can often be linked to other rural crime, and for this reasons suspects should never be approached by the public.
While the police keep records of each reported Wildlife Crime, it is hard to establish the true extent of Wildlife Crime that occurs in Grampian and Scotland as a whole.
This is due in the main to one of Scotland's greatest commodities: its vast areas of countryside, countryside where crime is possibly going on undetected or unreported.
In July 2010 Grampian Police employed a Wildlife Crime Education Officer (WCEO), the first post of its kind in the UK.  The aim of the post is prevention of wildlife crime by raising awareness of the problem, education and encouraging improved reporting.  The WCEO will be working with land managers, conservation groups, outdoor access and sports groups, schools and universities for the duration of the 3 year post.
Around 530,000 live in the Grampian Force area.  The population in general is becoming more mobile, and access to the countryside for recreation is more readily available now than ever before, with pursuits such as mountain biking and hill walking on the increase.
While this access needs to be carefully managed, it does present an ideal opportunity to arm those using the countryside with the facts about wildlife crime and the impacts of crime on both wildlife and people. For those working in the countryside this means enabling them to work in an informed and importantly a safe and legal way.  For those accessing the countryside this means reporting any suspected wildlife crime incidents thereby making the Wildlife Crime Officers 281 mile beat a bit more manageable!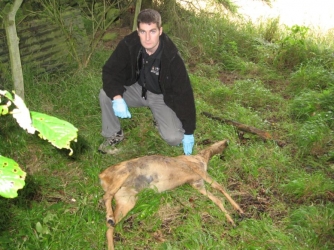 It is important to remember however that for reporting to be effective it must be genuine, timely, accurate and detailed.  If these four conditions are met there is scope for Wildlife Crime officers to focus efforts by responding to real incidents, and reduce time spent scouring the countryside following a poor lead or inaccurate information.
In Grampian Force area alone the Wildlife Crime Unit can receive over 50 calls per month, ranging from hare coursing at Elgin, dolphin disturbance at Aberdeen harbour to salmon poaching on Deeside.
Among the genuine reports are others which can relate to road kill, natural deaths or even miniature penguins at Aberdeen beach – which turned out to be young guillemots.
Legal countryside management practices can sometimes be misconstrued for illegal practices.  In extreme cases legal cage traps, spring traps and snares have been tripped or vandalised, and call birds released by people who misunderstand or disagree with their purpose.  Despite personal views people should never take the law into their own hands.
I do not want to discourage the public from picking up the phone to call the police – in fact it is quite the opposite – but try to have all the information at hand to help the police deal with the call in the best possible way.
By following this simple checklist (below) when reporting a wildlife crime, and hopefully through awareness rising, effective reporting and enforcement it might be possible to establish a true picture of wildlife crime, and to help stamp it out throughout Scotland.
Visit the Partnership for Action Against Wildlife Crime in Scotland (PAWS) for further information on wildlife crime.
www.scotland.gov.uk/Topics/Environment/Wildlife-Habitats/paw-scotland
If you suspect a wildlife crime is/has taken place:
DO:
Report any suspicious activity as soon as possible to your Force Service Centre and ask to speak to a Wildlife Crime Officer
Take a note of the date, time and weather conditions.
If possible, identify a map reference or ideally a

GPS

reading of both the incident scene and location from where you witnessed the incident.
Note a description of person/s involved including gender, age, height, clothing etc.
Write down any vehicle registration numbers, make, model, and colour that may be involved.
Identify other witnesses and obtain their name and contact details.
If possible, video or photograph the scene, or make a rough sketch.
Cover up any suspected poisoned baits or victims to prevent any animal / person coming into contact with them.
Do

report. Even if you are not sure – report the incident. The evidence of wildlife crime is not always obvious.

 
DO NOT:
Do not disturb the scene by moving items or walking about unnecessarily.
Do not touch dead animals or birds, especially if you suspect that poison may have been used.

 
Do not interfere with legal countryside practices such as the legal use of traps and snares, hides, high seats and shooting butts.
NEVER:
Never approach suspects or intervene if you suspect someone is committing a wildlife crime – you may put yourself in danger.