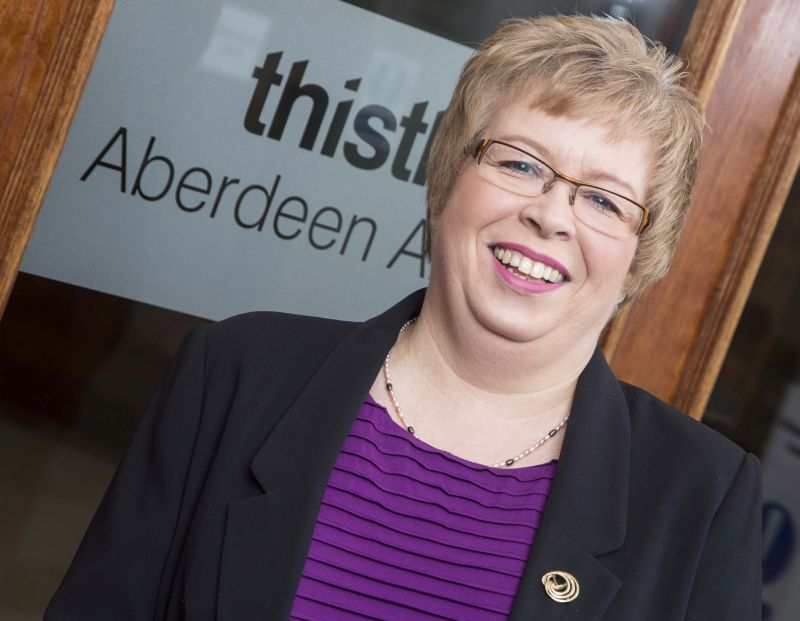 With thanks to Eoin Smith, Tricker PR.
An Aberdeen hotel has been recognised in a national accreditation scheme which aims to identify the country's best meeting venues. Thistle Aberdeen Airport has been awarded a commended rating by BDRC Continental – a meetings sector research specialist – based on feedback from customers.
VenueVerdict Accreditation, which is based entirely on genuine and verified customer reviews, means that Thistle Aberdeen Airport is delivering a level of customer service to meetings and events customers which is considered to be above the national average.
The four-star venue has a main ballroom capable of seating 250 guests, along with a number of smaller meeting rooms. The hotel provides meeting space for several global oil majors located in the Granite City, and is one of only a handful of hotels in Aberdeen to hold full emergency response plans for customers in the energy sector.
Although it has a large corporate customer base, it is also a very popular venue for weddings, dinner dances and charity events. It staged a variety of different events in 2014, with a high proportion of year on year repeat business.
The accreditation from VenueVerdict applies to the period from January to December, 2014. Thistle Aberdeen Airport general manager Alison Christie says that the venue receives consistently high feedback from customers.
She adds,
"To have that positive feedback formally recognised through the VenueVerdict Accreditation underlines that we are able to deliver consistently high standards. We always strive to go above and beyond for our customers in terms of their expectations, so we are very pleased to have this acknowledged.
"We believe that each and every event is individual, so therefore we should be delivering a level of service that reflects our willingness to put the customer at the centre of the whole process. It is that approach that has consistently earned us high praise from our customers, and keeps them returning to the hotel."
During the period from January to December 2014, VenueVerdict featured 375 participating meeting venues and hotels in the UK and Ireland. The results were derived from around 21,250 individual pieces of feedback.
Thistle has three hotels in Aberdeen – The Caledonian, Aberdeen Airport and Aberdeen Altens. There are 446 bedrooms across the three venues, and each has conferencing and banqueting facilities. Aberdeen Altens also has an on-site leisure club and spa. Further information is available at www.thistle.com