With thanks to Beverly Tricker.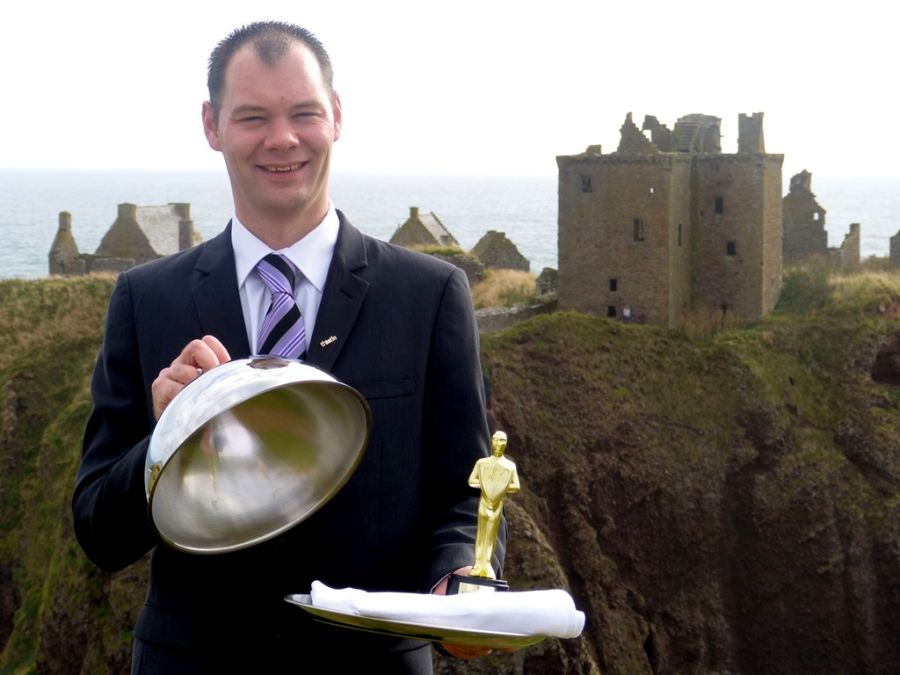 Aberdeen City and Shire Tourism Awards (ACSTA) will return for an encore performance this year so that operators can fly the flag for the local area in Scotland's national tourism accolades.
Those who pick up honours at ACSTA later this year will represent the north east at the Scottish Thistle Tourism Awards 2016, at which the nation's best will be recognised.
ACSTA held its annual awards dinner in January this year but in order to meet the timeframe for next year's Scottish Thistle Awards, another ceremony will take place on November 27th, 2015. Entries are now open for 14 different categories.
All of the categories are aligned with the Scottish Thistle Awards, and this year there will be new sections, including Tourism – Everyone's Business, which is open to any organisation, from community groups and destination management bodies to transport providers and retail venues, that inspire best practice when it comes to looking after visitors.
Another new category is Hospitality Hero which is open anyone working on the front line and who is dedicated to providing a special experience to visitors.
The awards are once again being supported by the Aberdeen City and Shire Hotels' Association, which is appealing for businesses of all sizes to submit entry forms and show the high quality tourism offering in the area.
The launch coincides with the arrival of the VisitScotland Expo – a business to business travel trade event – in Aberdeen this week. The event at Aberdeen Exhibition and Conference Centre will attract hundreds of international delegates.
ACSTA chairman Iain Watson says,
"With such a huge week for tourism in the north east we felt that it would be a very appropriate time to open ACSTA up for entries. Hundreds of delegates from all over the world will be attending Expo and seeing for themselves what this part of Scotland has to offer.
"We are in an unusual position of holding two awards ceremonies within a 12 month period, but we felt it was essential that we took steps to align ourselves with the Scottish Thistle Awards.
"This means that all of our winners will become regional winners of the Scottish Thistle Awards, and will go on to compete in the national final. They will be up against other tourism operators from all over Scotland, and will show the exceptionally high quality of what we have to offer here in the north east.
"We have had a fantastic response to ACSTA over the past two years, and I sincerely hope that individuals and businesses will continue to support an event that has fast become one of the key dates in the hospitality sector calendar.
"We urge them to get their entries in as soon as possible, and help us to show the rest of Scotland that we are in a league of our own when it comes to looking after our visitors."
Entries for ACSTA will open at www.acsta.co.uk are now and will close on June 19, 2015. Three entries will be shortlisted for each category and the winners will be announced at a ceremony at the Ardoe House Hotel and Spa in Aberdeen on November 27, 2015.
The full list of awards categories is:
• Tourism – Everyone's Business
• Best Informal Eating Experience
• Best Event/Festival
• Innovation Award
• Friendliest Pub/Bar
• Best Visitor Attraction
• Most Hospitable B&B Guest House
• Best Restaurant Experience
• Best Holiday Accommodation
• Most Hospitable Hotel
• Young Ambassador Award
• Ambassador
• Best Outdoor/Adventure Experience
• Hospitality Hero
Aberdeen City and Shire Hotels' Association represents 46 independently operated hotels and conference venues. These hotels provide around 4,000 bedrooms in Aberdeen and Aberdeenshire. The Association is committed to improving the quality and standard of hotel services and to furthering the overall standards of excellence and hospitality within the region.