The finale of The Hobbit trilogy has arrived. Aberdeen Voice's Andrew Watson reviews The Battle of the Five Armies.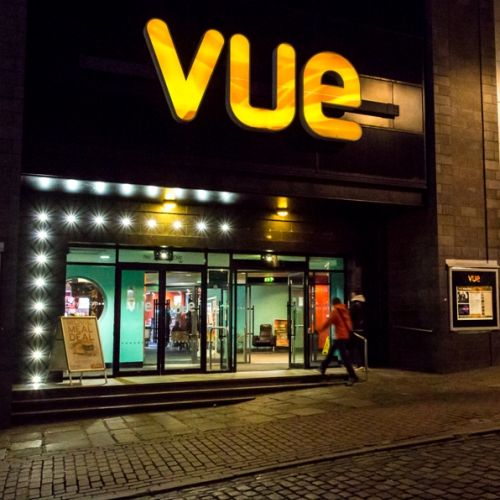 There was a sizeable audience at the Vue cinema on Shiprow for Sunday lunchtime's showing, the film having being released on the previous Thursday.
I can't say I was too impressed, to be honest. When the film came into swing I actually felt a tad deflated. Okay, there can't be too much deviation, given that it's based on J. R. R. Tolkien's sizeable tome, but surely it could've been executed better?
As I say, it wasn't the best. Yes, there were some excellent special effects, both during fight scenes and those rendering the setting, bringing to life the fantastical imagination of the acclaimed author. However, the only parts of note were the closing scenes.
I don't mean that in a flippant way, as such. What I mean is that it was interesting to see how they tied it up for it to end almost seamlessly, so that it ushers in the beginning of The Lord of the Rings trilogy.
Anyway, the crux of things is that disparate groups motivated by their own self interest are brought together to rally against a common enemy, the Orcs.
In it Thorin Oakenshield (Richard Armitage), leader of the Dwarves, is overtaken by lunacy trying to find the Arkenstone of Lonely Mountain. This is akin to the effect that The Ring had upon its holder, Bilbo Baggins (Martin Freeman).
Thorin cuts a lonely and divisive figure for most of the film, turning his back on the destitute people of Lake Town, their community ravaged by Smaug the dragon. The icy relations between Dwarves and Elves are worsened because of this.
A couple of plus points for the film are the depictions of both man and beast. Ian McKellen as Gandalf is under no scrutiny, naturally, for his acting ability. What really stood out and struck me was how haggard and bloodied he looked. The look of a beaten man, both physically and in life: his make-up team did an excellent job.
Furthermore, Benedict Cumberbatch is devilish as the eccentric and calculating dragon, Smaug. It's not just his voice but the expert special effects, too, that achieve the full impact.
All in all, despite its positives, this outing really is eclipsed by its predecessors and the three other films that follow it chronologically.