In the third of a controversial 52 part series Duncan Harley and Janice Catto take cognisance of the political comments on a wall near you.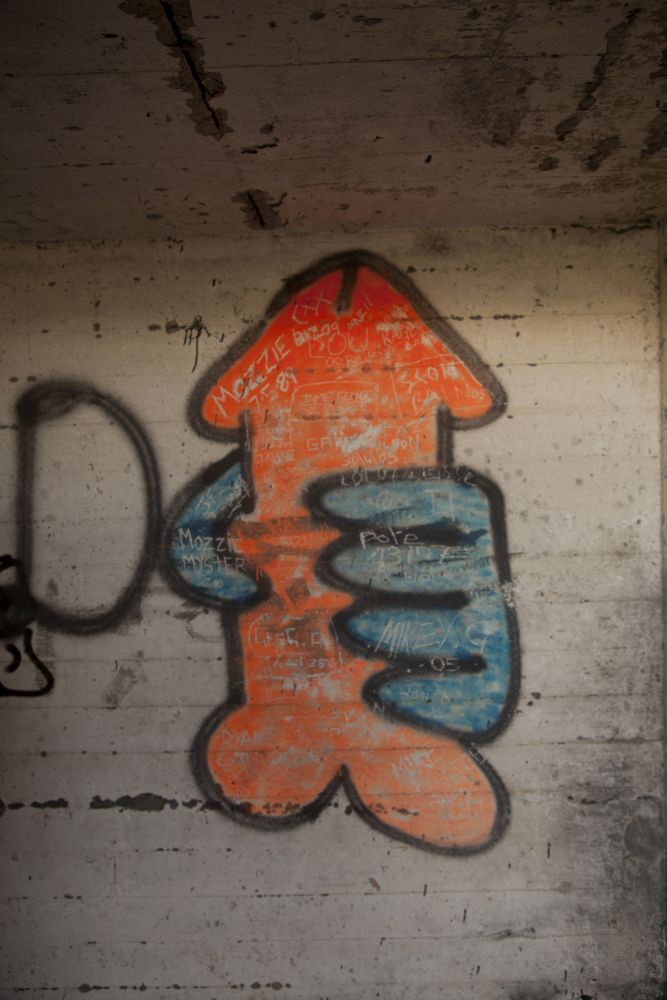 Overall, Pantsy got our vote for originality at Innes Links. The laid back graphic style and the hands in pocket relaxed stance suggested a 'devil may care' attitude to life, universe and authority. We like that.
We consider his work to be precise and accurate. Many of his contemporaries place quaint pro or anti homophobic rudeness and fuzzy sexual innuendo foremost. That in our view can often be a misleading mistake.
After all, those who want to make it big in the art world might do best to embrace a more gentle and polite art style in order to attract establishment patronage.
Scot's artists such as James Pittendrigh Macgillivray embraced sculpture in such a way and, as far as we know, declined to leave even a skid-mark on Victorian loo walls.
Born in 1856, Pittendrigh trained in Glasgow under, amongst others, William Brodie from Banff and early on in his career produced exquisite busts of the 'Glasgow Boy' painter Joseph Crawhall and philosopher Thomas Carlyle.
His later work achieved national fame and includes Edinburgh's Gladstone Monument, the David Livingstone statue in Glasgow and the statue of the scandalous reprobate Lord Byron in Aberdeen. Seemingly he inscribed his signature on the back of each work using the pseudonym 'Pittendrigh'.
Pantsy has no such hidden agenda which is more than can be said for his nemeses, pre-pubescent wall artist Giant Master Wullie.
Body parts-wise, Giant Master Wullie's work is almost equal to that of several reviled toilet penis artists. Three Balls McGinty springs to mind immediately.
The triple testicular'd toilet artist's work can be viewed in most male loo's near you and is replete with comments such as "WANK IF YOU LIKE ME" and "ROGER NEEDS A SCREW CALL 0122464*97600, ASK FOR JOE or FRANCIE the DOG."
Wullie's work however is on a different level. With a blue hospital plastic gloved grip, his Innes Links graphic is slightly short penis wise.
According to a recent survey, the average erect penis in the UK is over 5.2" long as measured from tip to scrotum. Mind you, that may not include folk under 17 or recent immigrants.
However, Wullie's graphic is worthy of note due to the surrounding text.
"MOYSER MISTER", "MICKEY MIGER" and "BAZOG" have all left comments.
Moyser says "I LIKE COCK", Bazog comments "SPLAT" while Mickey Miger's comment "DICKHEAD" suggests that he is into detective novels and portrait painting.
We all like cock.
As for splat, the jury is still out.
Yours creatively, Duncan and Janice
Next week in the Voice we will be looking at the work of some west coast wall artists who by default have made friends with a horde of bats.

Comments enabled – see comments box below. Note, all comments will be moderated.