Voice's Old Susannah takes a look over the past week's events in the 'Deen and beyond. By Suzanne Kelly.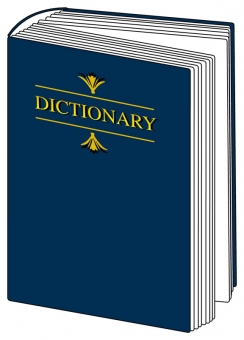 Tally Ho!  Another exciting, fun-filled, vibrant, dynamic and connectivity-laden exciting week's gone by in Aberdeen.
Lots of action at BrewDog this past week, with a few tastings, new products, and interesting visitors. I spent some time with my favourite Scottish film director who was there for a bite and a beer.
Earlier in the week a newlywed couple and small wedding party lit the bar up; it was a pleasure to see the happy couple, and all happiness to them
Animal charities Mrs Murray's Home for Cats and Dogs and Willows threw fundraisers; they and other charities such as Blaikiewells Horse Sanctuary and The New Ark need support as the cold weather, feed costs and animal abandonments all get worse.
This winter will be tough on everyone, especially our older residents and those facing financial hardships.  The VSA can point you in the direction of how to help.
It will be a pretty bleak winter and future for Scotland's deer.
Scientists are lecturing estate managers on killing does and hinds, and organisations such as SNH (Shootin' 'n' Huntin' to give it its full title) want to wipe out up to half of Scotland's deer, much to animal lovers and estate managers dismay. SNH wants powers to turn its deer guidelines into enforceable laws so they can go onto any land they like and demand deer culls.
We did see that coming. Estate managers argue the SNH has its figures wrong and they see firsthand what the deer populations are like, and no additional cull is needed. Who are you going to believe – empire-building, jumped up power-hungry government mandarins, or people who see deer daily? Why the government, of course – when have they ever steered us wrong?
On the other hand 'Wildlife' charity (???)  Scottish Wildlife Trust want to wipe deer out in order to help Scotland meet its wholly arbitrary (and very high) CO2 management goals. It's all those deer driving around in cars on their own rather than taking the bus that's polluting our air you see.
Between the Wildlife trust charities wanting to blast deer rather than protecting them, and the Forestry Commission wanting to turn forest land into windfarm sites, it's a wonder we have any wildlife left at all. Deer are also being blamed for the demise of the Capercaillie, the decline of which has nothing to do with loss of habitat, pollution, human activities, fencing, etc.
Also hard up this winter will be our very own Stewart Milne
Perhaps for festive Christmas cards we should replace any scenes of deer in forests with wind turbines, guns, boffins, and Aileen Malone. Funny, you don't hear that much of HoMalone these days, but rest assured, she is remembered for her work on Tullos Hill, culling deer.
Also hard up this winter will be our very own Stewart Milne. His company is posting a loss (again).
No doubt once people snap up his new houses by the Cove Bay roundabout and electricity substation overlooking the dual carriageway, he'll be back to his 7 course meals in the Marcliffe (before it is turned into a much-needed office complex instead).
In the news this week, Audit Scotland reports there may be arguments and problems in the council – this shocking claim has caught everyone by surprise. Willie Young will be posing for photos with Callum McCaig for a joint Christmas card, to disprove the rumours of infighting.
At least the current crew of councillors aren't flogging property off for a song and shutting down needed services like the past lot did. If some people seem to be coming to blows I'm sure it's actually just good-natured horseplay (although from what my sources tell me, this can get a bit rough).
Of course it is only the elected officials who are the problem; it has nothing to do with staff and officers, who all get along famously.
Finally in the news, Hull has won 'City of Culture 2017' over Dundee. The judges had some interesting things to say about the Aberdeen bid, which can be found here. Perhaps a few definitions on 'lacks cohesion' and 'deliverability' are called for.
Gone with the Windfarm / Storm in a Toilet
No story was bigger though than the Trump Court of Session windfarm trial. It's even bigger than the Evening Express' exclusive that city council gardeners are storing tools in the otherwise unused and lockable Union Terrace Gardens toilets. The gardeners gave up their own personal time to help with many events in the gardens held by many groups.
Clearly, the Evening Express and the city council would have preferred them to be doing important things like moving old paint cans out of the loos instead.
it's in such a poor state those who might want to buy it aren't allowed in to see it
There has already been a flood of argument on this subject on Facebook, but for those who are worried about the heritage of our city and its listed buildings, perhaps turning an eye towards Westburn House might be a more appropriate way to channel energies for those who are worried about Aberdeen's built heritage.
This great building is Grade A listed, it's on the market, and it's in such a poor state those who might want to buy it aren't allowed in to see it, which is something of a drawback.
Old Susannah hears the city's own engineers don't want to set foot in it either. No word on whether any rakes or paintbrushes are inside Westburn. Perhaps it's time to take stock of all the listed properties in the City's care, and get them up to scratch.
Anyway, Trump in his generosity is even willing to selflessly get involved in whether or not Shetland will get more wind turbines; as an American billionaire (or should that be racketeer?), of course his ideas about Scottish energy generation are essential.
As mentioned, that champion of social justice Donald Trump is bravely demanding his rights in the Court of Session. What are his concerns? They can be summarised as:
fighting for his right to have his views to sea unspoiled.
fighting for his right to stop unnecessary, unattractive overdevelopment at the expense of the environment.
fighting against the government helping and advising special interest groups achieve their ends.
ensuring all existing laws of the land are respected in Scotland.
fighting the fact that no-one came to the golf course to see first hand what the visual impact would be of the dreaded offshore turbines.
What a guy. You'd expect such noble aims from a man with his own, brand-new, family crest, wouldn't you? Anyone suggesting that this is hypocrisy taken to a whole new level is just jealous of Donald.
Word is that Susan Munro is baking him a bund-shaped cake
It would churlish to suggest he, in some way, is getting a dose of his own medicine or his just desserts. It's time we gave credit to the man for everything he's done to us – sorry, for us.
Word is that Susan Munro is baking him a bund-shaped cake as a consolation gift, and that David and Moira Milne have invited him up for a drink to look out from Hermit Point past the dying Trump-planted trees to see just how bad the windfarms will be. I may send a bottle of Glenfiddich, if he's not named Top Scot of the year.
In celebration of all things Trump, and as a gesture of solidarity for the wigged one, Old Susannah considered flying to Africa, killing some water buffalo and elephants, stopping for a few selfies, and flying out again. As there were no suitable private jets with gold-plated taps available, I opted instead for offering a little true or false quiz.
First and Second prize will be a pint of BrewDog; last prize is a pad of genuine Trump logo notepaper, and a photo of Sarah Malone, aka Mrs Damian Bates. Send in your guesses to competition@aberdeenvoice.com.
True or False Quiz
1.  Susan Munro and residents of Leyton Cottage have had their view of the sea removed by a mound of earth Trump plunked yards from their home without any planning permission. No site visit was ever made to consider the impact of the bunds.  This is acceptable.
2.  Donald Trump's golf course was not visited when consideration of an offshore windfarm miles away was planned and his permission was not sought. This is unacceptable.
3.  No one should have to look at offshore wind turbines when they're playing a round of £200 per game golf at Trump Golf Links International Scotland.
4.  Trump had advice from government quango Scottish Enterprise worth at least £30,000.
5.  It was completely wrong for the government to give advice to pro windfarm groups.
6.  Trump wined and dined with two First Ministers and Jack Swinney of Scottish Enterprise when he was seeking to build his golf complex at Menie. This did not in any way indicate undue influence for a live planning application.
7.  Trump's aide was present at the Marcliffe Hotel (beneficiary of the 'Trump Effect', soon to be turned into office buildings and its grounds destroyed) when a call was made about Trump's application to the Shire council, which rightly raised a few eyebrows.
8.  Trump told the media he'd been promised permission for his golf complex by the government; he released this after he had a spat with Salmond over the windfarms.
9.  It was OK for the government and Scottish Enterprise to favour the Trump course. It is not OK for anyone to favour windfarms that golfers might have to look at.
10.  Trump is bringing billions of pounds into our fragile economy, has made us all wealthy, and therefore we should do as he says.
11.  Trump is implicated in the US in racketeering for his 'Trump University' scheme.
10.  There is nothing at all contradictory or hypocritical in any part of Trump's legal actions against the windfarms and the government.
Do send in your entries. In case of a tie, here is the tie-breaker question:-
"I support Donald Trump and all he's done for Scotland because……   "
We'll leave it there for now; good luck with the quiz, and next week – more definitions.
Comments enabled – see comments box below. Note, all comments will be moderated.