By Suzanne Kelly.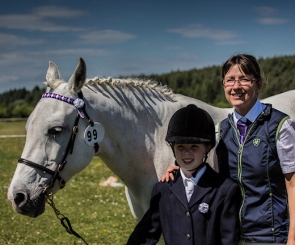 As Blaikiewell Animal Sanctuary and Redwing Riding School continue to fight for a fair settlement, First Minister Alex Salmond has weighed in, suggesting the matter be expedited and handled fairly.
The sanctuary for 60 horses and its associated riding school sit in the path of the Aberdeen Western Peripheral Route; compulsory purchase orders mean they have to find more land.
Finding suitable grazing fields, stabling and habitat for the rescued animals is difficult, much more so when the compensation on offer did not take account of the needs of the sanctuary's animals. 
Any new site has to offer as much grazing land as the present site; the cost of feeding horses is continuing to increase; grazing over the summer months helps alleviate the costs.
The increases in the costs associated with keeping horses and ponies has led to a nation-wide epidemic of vulnerable animals being abandoned.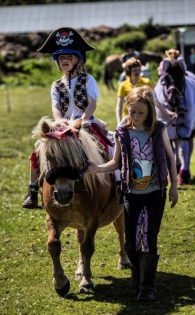 When rescued, animals are often in need of immediate veterinary care and shoeing.
Bureaucrats even threatened to halt last Saturday's annual horse show, even though they did not need the show grounds.  Negotiations have thus far not reached a compromise.
It seemed at one stage Transport Scotland was trying to treat Blaikiewell and Redwing as simply being a commercial entity; the truth is that Redwing exists to slightly offset the considerable costs of feeding, stabling, shoeing and providing veterinary care to more than 60 horses.
However, there is much public support for Blaikiewell, witnessed by several petitions, local politicians and concerned supporters and Alex Salmond sent a letter of support to Keith Brown, MSP, Minister for Transport and Veterans.
In this letter of 3 July, Salmond asks for Brown's assurances that:

" …. both Transport Scotland and the District Valuer are engaging fully and properly with Ms Petrie and that all viable options for compensation and relocating are explored."
Mavis Petrie said: 
"We are very pleased that Alex Salmond is looking into the situation and we will keep him advised of developments."
Comments enabled – see comments box below. Note, all comments will be moderated.