With thanks to Stuart Maltman, Secretary, Aberdeen SPSC.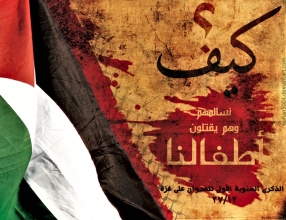 Mahmoud Sarsak is to speak at a meeting of Aberdeen Scottish Palestine Solidarity Campaign (SPSC) At the Quaker Meeting House on Friday
Mahmoud Sarsak was a member of the Palestinian national football team who was seized by Israeli troops, held without charge and tortured over many weeks in Israel's notorious prison system.
After three years, i.e. six 'democratic and lawful' periods of six months imprisonment without trial or charge, Mahmoud went on hunger strike to demand that he be given prisoner-of-war status since he was being detained under Israel's Unlawful Combatants Law.
He refused to accept exile to Norway as a condition for his release and, near death at half his usual body weight, Israel released him unconditionally.
Aberdeen SPSC will be hosting Mahmoud at the Quaker Meeting House where he will be raising awareness of Israeli's war against Palestinian football, the torture and abuse of Palestinian prisoners in Israel's gulag, and the role of multi-national G4S in running parts of Israel's illegal programme.
He will also be raising the cases of two players of the Palestinian national football team, Omar Abu Rouis and Mohammed Nemer who have been imprisoned for over a year now in Israel's dungeons without any trial or charges being levelled against them.
Mahmoud Sarsak Speaking Event
7.30pm, June 7th
Quaker Meeting House,
98 Crown Street,
Aberdeen
Comments enabled – see comments box below. Note, all comments will be moderated.