I often have a wee laugh to myself when I read about the cost to the UK economy of the Royal Wedding or a public holiday. It seems that a national bank holiday costs the economy a whopping £2.3 bn according to The Centre for Economics and Business Research (CEBR), writes Duncan Harley.
Of course, if bank holidays or royals can't be blamed for our economic ills, there is always the weather.
This week's tabloid headlines have pointed to snow as the real culprit for the recession.
I am guessing that greedy bankers are off the hook, as are western capitalist models of economic theory!
If the snow really is to blame though, 2012 should have been a bumper year for the UK economy, as barely a flake fell during the winter months yet the economy continued to nosedive.
Spare a thought though for the people of Greek Cyprus. It's a balmy 20C in Nicosia at present with little prospect of snow. In fact the Troodos mountain ski resort website advises, 'Fresh snow is forecast at 0 resorts. Powder is reported at 0 resorts and 0 are reporting good piste conditions.'
There seems little evidence that snow, or indeed inclement weather, has played any part in the economic woes of that country.
The banks and government of Cyprus are reported to be taking action in an attempt to stop a bank run when branches reopen at 1000 GMT Thursday March 28. The only problem may be that the money may have already moved to colder climes!
As usual, it's the ordinary Cypriot folk who will lose out as will, of course, thousands of UK expats who had decided to retire to that island paradise and are now stuck with an EEC-led raid on savings which, according to news reports, amounts to a devaluation of capital of up to 30%.
For many Greek Cypriots who lost land and property in the 1974 war with Turkey, this must seem like yet another unfair economic body blow.
The RAF has come to the rescue of forces personnel affected by the crisis by using a Hercules Transport to fly a million or so Euros in small denomination notes from the UK to Cyprus. That's £850000 @ 2.6 gallons per minute @ £6.27 per gallon. The flight is around 2135 miles and takes 4 hours and 8 minutes.
I can't even begin to persuade my calculator to work out the cost per Euro per mile of this operation and I suppose a simple bank transfer was indeed out of the question due to the banks in the country being closed for a few days.
However, there is no such rescue package in place for the locals.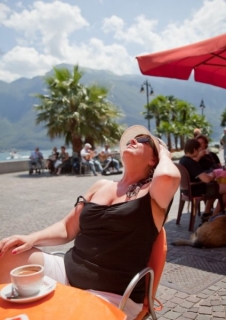 Rumours of money laundering via the Cypriot banks abound and there is an emerging scandal about an alleged outflow of money to Eastern Europe, just in time to avoid the bank deposit tax deadline. As is often the case, the rich may well have been forewarned, although they will no doubt claim that they foresaw the disaster and acted in a completely sensible and honest manner.
Somewhat amazingly, the Bank of Cyprus UK's website still claims that, 'There are a number of reasons why Bank of Cyprus UK is a safe and attractive home for your savings and a strong banking partner for your business.'
I wonder if anyone will feel able to trust the UK subsidiary of a bank which came within hours of failing, then effectively decided to pay negative interest to its investors?
According to The Guardian, the Bank of Cyprus is 9.7% owned by Dmitry Rybolovlev, a Russian based in Monaco whose wealth is estimated at $9.1bn. I wonder how much Mr Rybolovlev lost in the debacle?
Seemingly another Russian oligarch, Alexander Lebedev, played down the amount he stood to lose in Cyprus as no more than $10,000. 'It's not worth talking about,' he said. 'Cyprus was always a transit jurisdiction, money would pass through and then go to Lithuania, Latvia, Belize, Switzerland, everywhere.'
Lebedev, the multimillionaire owner of the Evening Standard and Independent, expressed doubts that capital controls, to be imposed by the Cypriot government to stem a bank run, would work.
'Certain schemes can be put into place,' Lebedev said, 'This is how Cyprus was making money.'

Many folk in the UK would associate this process with money laundering although politicians in the ex British colony have strongly denied that that has ever been the case.
Despite such denials, there can be no doubt that there is a strong Russian influence on the Greek Cypriot economy. Indeed the picture-postcard town of Limassol has become jokingly known as 'Limassolgrad' by locals with around 30,000 of the municipality's 183,000 citizens being of Eastern European origin.
Unsurprisingly, the Moscow elite are unhappy. President Putin denounced the EU-IMF plan to eviscerate private bank accounts in Cyprus as 'unfair, unprofessional and dangerous.' Prime Minister Dmitry Medvedev called the move 'outright theft'.
The Daily Beast reports, 'what's striking about the Kremlin's spirited opposition to the raid on Cyprus's banks is that the island is Russia's preferred destination for hiding and laundering money. In effect, Putin has been standing up for the rights of Russia's tax avoiders.'
The Kremlin is reported to have been under pressure to increase its 2.5bn Euro loan to the country to bail out the economy. Since the Greek Cypriot national income is 18bn Euros per annum, even the current loan level makes Russia a major player in the cash strapped country's affairs.
Makes you glad that that the UK is not owned by foreigners.
That is, of course, unless you count:
The Clydesdale Bank, Alliance and Leicester, Jaguar, Land Rover, MG Rover, P&O, Chelsea FC, Manchester United FC, Liverpool FC, BAA, Abbey National, British Steel, Pilkington, Boots, Harrods, ICI, Cadbury, Fortnum & Mason, Rolls-Royce and Bentley Motors , The Dorchester, Innocent, Wiseman's Dairies and Forth Ports.
Sources:
Reasons to be Cheerful (Inspired when roadie Charley almost got electrocuted in Italy by a microphone stand while leaning over a mixing desk. Another roadie saved his life.): http://en.wikipedia.org/wiki/Reasons_to_be_Cheerful,_Part_3
Snow blamed for economic gloom: http://www.nebusiness.co.uk/business-news/latest-business-news/2013/02/16/heavy-snow-blamed-for-shock-fall-in-retail-sales-51140-32819692/
Cost of public holidays: http://metro.co.uk/tag/centre-for-economics-and-business-research/
Cyprus Banks: http://www.guardian.co.uk/world/2013/mar/26/cyprus-banks-closed-prevent-run-deposits
Money Laundering: http://www.thedailybeast.com/articles/2013/03/26/moscow-s-mysterious-move-on-cyprus.html
Bank of Cyprus UK: http://www.bankofcyprus.co.uk/Business-Banking/
UK brands owned abroad: http://www.dailymail.co.uk/news/article-2129507/Britain-sale-Uniquely-world-Britain-sold-half-companies-foreigners-And-paying-price.html
Comments enabled – see comments box below. Note, all comments will be moderated.