Voice's Old Susannah takes a look over the past week's events in the 'Deen and beyond. By Suzanne Kelly.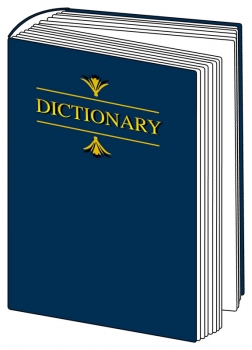 Could spring be around the corner? The weather is improving, a 'the green shoots of the economic recovery' (as the Tories used to say) are nearly as vibrant and dynamic as the blue-green dyed grass on Trump International's  4th hole.  Old Susannah has been taking advantage of the warm weather, and had a few lovely coastal walks recently.
On the 16th I walked around the Menie coastline with a friend from Aberdeen Voice.  The Trump international people have accidentally locked a few gates shut, almost as if to discourage walkers.
No doubt once this is brought to their attention, they'll remedy the situation.
I guess this will have to wait until the Maloney-Baloney honeymoon is over.  Which it will be soon enough. 
Elsewhere further down the coast I had a pleasant jog/run around the Torry lighthouse and Nigg Bay.  With the good weather lots of people were enjoying themselves on the coast and at Torrymelinos.  How wonderful it will be when the industrial harbour extends itself into these SSSI areas filled with protected wildlife.
We here in the Radon City can be proud of one of our environmental records which no other Scottish city seems to be able to match these many years; more of our city streets show up in the lists of top ten most polluted Scottish streets than any other city can manage.  Result!
According to the latest from  Friends of the Earth, Wellington Road, Union Street and Market Street are highly placed for various forms of air pollution.  Well done.  http://www.foe-scotland.org.uk/news030213 .
As we know, that sort of environmental nonsense doesn't count for much around here, especially if there are jobs to be created and money to theoretically be made (for a few anyway).  We could have done even better if we'd have got rid of those old trees in Union Terrace Gardens and put up some concrete (sorry – granite).
Even further still down the coast, Old Susannah had another walk with a friend on Lunan Bay.  It was 'underused'.  I'm sure it could be put to more practical use and made more crowded; perhaps a golf course and a few  hundred homes would do the trick.
The area is rather spoilt at one end of the bay, as an old, boring red structure looms over the scene.  It must have some health and safety issues, and probably should be torn down for a shopping mall.  Apparently it is called the Red Castle, and in some boring old past time some guy named William the Conqueror built it (bad job, William, it's falling down).
Then other guys named  Robert the Bruce and William Wallace used it, too.
I'm sure people visiting Scotland aren't interested in this kind of thing, and would rather shop and eat – let's hope Visit Scotland and Scottish Enterprise can spend some of our tax money on a nice development study for Lunan, like they did for the Menie Estate.
Overall, things are just a bit confusing this past week in the Granite City, the McCote d'Azure (formerly known as Balmedie, now famous for its turquoise dyed grass), and the wider world.  It's hard to know where to begin with all the exciting developments.  But I'll make a start.  Here are some definitions relevant to this week's current events.
Inappropriate Behaviour: (mod Eng phrase)  conduct which is beyond what is accepted in societal norms; often sexual, unbalanced and/or aggressive in nature.
They say you should never discuss religion and politics. At the moment, that philosophy would leave almost nothing to talk or write about.
We've had the shocking spectacle of people of the same sex  in love wanting to get married.  Thankfully, our most senior religious figures have been there to condemn this outrageous concept, leading by example.  None other than the UK's Cardinal Keith O'Brien was one such outspoken guardian of our morals.  Well, until recently.
O'Brien was at first slightly tolerant of homosexuality; then he came out (as it were) against same-sex marriages.  Now his behaviour is being called 'inappropriate.' O'Brien apparently had a more liberal outlook in his early days climbing the greasy pole of church hierarchy.
However, his views on same sex marriage included quotes such as:-
"The empirical evidence is clear, same-sex relationships are demonstrably harmful to the medical [yes, he  really said that], emotional and spiritual wellbeing of those involved, no compassionate society should ever enact legislation to facilitate or promote such relationships, we have failed those who struggle with same-sex attraction and wider society by our actions;
and apparently,
"Down with this sort of thing;
and,
"Careful now."
O'Brien is now resigning because of alleged  'inappropriate behaviour' towards other priests.  If Old Susannah understands correctly, this  means he can't vote for the next pope, who is resigning immediately (from a scandal-riddled institution), possibly because of some kind of scandal about to break.
I'm not one to knock the churchgoing or bash the bishops, but I'm starting to get a sneaking suspicion that there may be some flaws in the very fibre of the church.  Whether or not he went around saying 'Drink!  Feck!  Arse!  Girls!  Boys!' is yet to be confirmed or denied.  But it looks as if someone is up for a de-frocking (in an appropriate way of course – I think the 'inappropriate' in the church will be told to 'frock off.').
Inappropriate behaviour in the religious spotlight at the moment also seems to include financial inconsistencies, which if a group of men take vows of poverty while living in palaces surrounded by art treasures and wealth could just be a problem.  I'm sure any missing money was just resting in someone's account.
Inappropriate behaviour, sex scandals, child abuse, ignored abuse, lying, financial inconsistencies… these are not just the domain of the religious; the LibDems seem to like a bit of it, too.  I wonder if a nice cup of tea would help.  G'wan.
Inquiry: (modern compound English noun) 1.  to examine a situation and learn lessons to avoid a repetition; 2.  to issue a big, baffling report at the end of a few months' of expensive taxpayer-funded testimony which clears the government of wrongdoing.
Nearly as clearly as the above situation, we have the case of Lord Rennard, and what the LibDems knew, didn't know or suspected.  Nick Clegg gave one of his straightforward interviews to save the day and let everyone know where the LibDems stood.
From his statement we can determine that yes, Clegg knew of abuse rumours, but no he didn't really know anything, but yes, the police are investigating, but no Clegg  did not look into it when it arose, but yes, it was 'all a long time ago', but no Clegg and the LibDems 'cannot provide a running commentary on every shred of speculation'.
And they say the guy is wishy-washy and prone to u-turns.
He told Sky News:
"I understand there are many people who appear to want to act as self-appointed detectives trying to piece together events that happened many years ago, but the only way that we are going to get to the bottom of the truth, the only way we are going to ensure that the women whose allegations were broadcast on television last week are properly listened to, the only way were are going to establish exactly what happened and who knew what and when, is by allowing the two investigations that I established immediately after the Channel 4 broadcast to do their job and, indeed, to allow the police, whom we have now approached, to do their job as well.
"And in the meantime I cannot and my party cannot provide a running commentary on every shred of speculation about events which happened many years ago."
Clegg does in his words 'want to get to the bottom' of the truth.  What he'll do when he finally hits rock bottom is another matter.  Better late than never, though.
Still, with two government inquiries announced, we'll have the truth in no time, just like we did after government inquiries into the sexed-up dodgy dossier that got us into the Iraq war, the mysterious death of Dr Kelly, the petrol pricing inquiry, and so on.
But as Nick Clegg helpfully pointed out a few times to the press, the scandal and abuse was 'all a long time ago,' (so it can't really matter).
You have to wonder why the victims of sexual abuse just don't pop down to a friendly police station and report abuse.  What could be less traumatic and simpler than finding a sympathetic, understanding government institution to get swift, fair justice?
Operation Sapphire: (modern English compound noun) a Police initiative in south London to address sexual crime.
Result!  A South London police initiative to help victims of sexual crime!  No doubt they would treat victims with great dignity, understanding and offer support.
Or, as came out in the news this week, they could just tell victims that the police wouldn't be interested in getting any justice, and they should just forget it.
I guess they think this is a great way not only to keep the reported crime statistics low, but also to save taxpayer money on costly trials and even costlier jail sentences (not that many rapists get convicted anyway).  That's what they seemed to think anyway, as they helpfully, sympathetically told rape victims not to press charges.  Brilliant.
"The Independent Police Complaints Commission (IPCC) said Southwark Sapphire unit in south London "encouraged" victims to withdraw allegations to boost detection rates.
"The Metropolitan Police said substantial changes had been made."
http://www.bbc.co.uk/news/uk-england-london-21586786
It looks as if at least one accused rapist who was let off the hook went on to kill a couple of children per the above report.  Well, stuff happens.  It's not as if there is any reason to think a violent sexual predator would pose a long-term threat, is there?
Let's face it, being a police officer can be stressful.  I hope these victims of violent crime can think about the effect their stories might have on the police before they go around upsetting them by making allegations.
Back in 2009, the UK had the worst rape conviction rate in Europe. It seems some people in power might want to keep it that way.
http://www.telegraph.co.uk/news/uknews/law-and-order/
I hope these little definitions will help to give everyone the faith in our institutions that they deserve.  As the ConDems will be the first to tell you, 'we're all in this together.'  Indeed we are.
Next week:  a look at some great letters I've received from government branches, hopefully an update on the SNH's plans to shoot 700 deer in Scotland out of season, and more definitions.
Comments enabled – see comments box below. Note, all comments will be moderated.