Following a comment made on a Facebook debate about the difficulty local construction companies can experience in winning building contracts, Voice invited Kenny Anderson to explain further the issues which can leave small local companies at a disadvantage.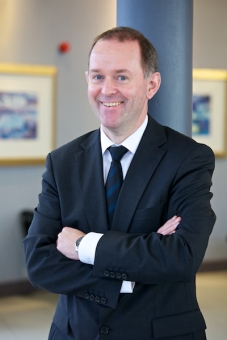 First of all, I'm not having a go at the current local administration or the last one either – I believe problems are caused by the zealous behaviour of officials and civil servants.
For example, in straightforward financial terms we came second for a contract a couple of weeks ago.
We have no problem with that, since all six tenderers were perfectly capable of doing the job.
Some you win, some you lose.  The problem is with the weighting applied to the decision-making.
The lowest tender in this instance was submitted at £315,000.  Ours came in at £321,000, but the clear-cut arithmetic price only carried a 40% weighting, whilst the entirely subjective Total Quality Assessment (TQA) element carried a 60% weighting.
The end result was that a tender for £399,000 was accepted, thus costing the customer and tax payers an additional £84,000!
This is repeated in award after award in some areas of the public sector.  Under TQA guidelines, each tender applicant has to submit a Lever Arch file's worth of job specific programmes, method statements, personnel CVs and other project-specific information with each tender, meaning that the system is loaded in favour of large companies with planning departments.
Small and medium enterprises (SMEs) like ourselves can't justify having senior managers spend four or five hours doing this for each of the ten to fifteen jobs we bid for every week.
It's not that we object to providing such level of detail as a condition of acceptance, prior to acceptance and site start.  If we failed to do so, we'd expect the contract to be awarded to the next contractor.
Meanwhile, we subscribe to Constructionline, a self-financed scheme run by the UK government for all government agencies, including local authorities and housing associations.  It checks our finances, insurance arrangements, capabilities and so on, providing this information free of charge to government agencies.
Some agencies, however, still choose to sift through this vast array of information for each tenderer themselves, which is incredibly wasteful.
The old system worked on the basis that if you were suitably qualified to do the work, the lowest tender was appointed, and if you screwed up, you were removed from the approved list until you could prove that you'd addressed concerns, whereupon you'd be given a second chance.
it's common for SMEs to be screwed, by not being paid, by being paid late or by having deductions made
New companies built up gradually from undertaking smaller jobs and out of town contractors who had a track record and wanted to trade here got their chance too.  It was simple, transparent and fair.  Brutal at times, believe me, but fair!
Now frameworks, hub agreements and suchlike exist nationwide and clearly discriminate against SMEs.
The government argues that SMEs can sub-contract work to big contractors.  How likely do you think that is?  And when this happens it's common for SMEs to be screwed, by not being paid, by being paid late or by having deductions made.  You're effectively playing poker with billionaires, so the legal system is too slow for worthwhile recourse.
Value for money?  I don't think so, and there are numerous tricks the big companies could potentially employ to rip off the public sector.
All the while, it is SMEs who maintain local offices paying full business rates, take on staff on traditional contracts and recruit apprentices and young administrative staff trainees.
One large nationwide company operating in Aberdeen 'uses' sub-contractors, has most of its managers on fixed-term contracts and doesn't take on apprentices.  Several huge, high profile local contracts are being undertaken by similar contractors who operate this way.  One locally-based big company used to take on 40 apprentices every year but they've been undercut by large management contractors and cannot now recruit the volume of apprentices they once did.  This is a travesty.
I have to stress that I'm not against outside contractors coming in, I just think they should have to establish a base, employ people appropriately and recruit trainees and apprentices as we do.
If every construction company in the UK had the same proportion of trainees and apprentices in its workforce as us, youth unemployment figures would be dramatically lower!
I'm giving evidence to the Scottish Government Procurement Inquiry although I'm very concerned my comments will fall on deaf ears.  I hope I'm wrong, but I suspect I'm right.
Kenny is MD of Anderson Construction, based in Northfield, Aberdeen and is former Chairman and elected Trustee of the Chartered Institute of Building (CIOB) Scotland.
 Comments enabled – see comments box below. Note, all comments will be moderated.