Old Susannah reviews the news of Aberdeen's who's who for you, blow by blow.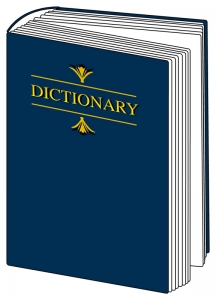 A chilly wind blows through town today; it is almost as if the very heavens are in sympathy with Mr Milne, who has lost his £1.7 million pound battle in the Supreme Court.
Who'd have thought it possible? It's not as if Mr Milne is used to having any losses. So – what's been going on this week?
The answer is Blowin in the Wind.
Wind Damage: (compound noun) damage to person, property or land caused by extremes in atmospheric wind speed.
The winds have knocked down our brand new City Holiday lights as well, which don't seem quite so vibrant even if they were briefly very dynamic as they crashed to the ground.  Don't you worry – I am sure that the City has these brand new lights fully insured.
I don't know if our ever-dwindling Common Good fund bore the cost of these fabulous lights (I feel better looking at them and bet you do, too), but I know it was money well spent.  Then again, it could have been bought from BiD money, the wonderful scheme wherein some city centre shops voted to stump up money to clean up our high street.
Who could have ever guessed that a gust of wind could show up in the Northeast of Scotland in December, and that giant balls might not have been the best thing to hang over the heads of our pedestrians?  I would say it is a massive  'balls up', but sadly, the balls are going down.  I shall think on these lights fondly, as I  realise this was the best possible expenditure the City could have made.
(I will put out of my mind the story that a  homeless person may have died from exposure on our beach.  The city can't pay for everything, you know).
Blown off Course: (phrase) To have a person or thing forced off of its course  by adverse wind conditions.
Also because of the wind, there is one less bird of prey at the Scottish Parliament.  A peregrine falcon was being exercised, and a gust of wind blew it off course; it was lost.  Some pigeon fancier who lived very nearby took his trusty gun and blasted this annoying falcon out of the skies.  I guess we'd best re-prioritise and start protecting our endangered pigeons.
Mr Hutchison, of Newmills, Fife, was found guilty of maliciously shooting and killing a working falcon with a .22 air rifle.  Nice work!
Under the Wind: (phrase) to be in a place protected from the wind
And where in Aberdeen can one (in normal circumstances) avoid strong winds?  Why in the sheltering Denburn Valley of course, otherwise known as Union Terrace Gardens.  It is currently a valley, but we are told it must be raised to the level of the rest of Union Street.  It's this valley that is the cause of all of our woes.  Nit-picking people might ask what will this fantastic public square be like with gale force winds blowing across its flat street-level surface.
I think it might just get a little windy.  Still, we will all be sheltering under the glass worm.  Even if the drawings of this glass thing show that it is open at the bottom and sides, there is no reason to think it won't be a really cozy place to enjoy your frappucino.  I might not be that comfortable on the monorail John Stewart proposes when the winds blow 90 mph, but I'll certainly be on it as often as I can otherwise.
Gusts: (noun) short,  strong bursts of wind.
Old Susannah was  on the road to and from Peterhead today, and thought it was a bit windy.  How wonderful – for who loves wind more than the rich and famous?  Rock stars, actors and actresses, millionaires – these people of course love the winds of north Scotland in winter.  With Mr Trump soon to open the universe's greatest golf course, the jet-setting rich will be queuing up for a place in the holiday homes in the winter months.
I can just imagine Brad and Angelina walking hand-in-hand on the shore in the kind of weather we're having right now. These resort visitors will be very important gusts indeed.
Hello! Magazine will have to open a branch office in Aberdeen once Donald's up and running.  Just as well he fixed those previously moving sand dunes!  They might have moved!  With Don jun (junior Donald Trump – a child or clone I think) on hand this week to see things through, we'll be rolling in dosh and created jobs before you know it. There is only one obstacle left to conquer.
Windmills: (noun) devices  for capturing energy from wind and harnessing it for practical purposes.
We will not have  these important VIPS if we also go ahead and build windmills that they might  actually have to look at while they stroll the no-longer-moving sand dunes in  February.  As the 90 mile per hour wind howls in their faces as they attempt to golf before the sun goes down at 4pm, the last thing we want to do is make them look at windmills.  These offshore Satanic mills must be stopped at all costs.  The offshore wind turbines must not go ahead – but is there someone up to the job?
Blowhard: (noun) a person who boasts or brags in an irritating fashion.  A loud, brash, showy individual.
I know Donald Trump has a very large staff  working round the clock on his successful developments.  I only hope there is somewhere hidden in the Donald Trump organisation someone who  is a blowhard who can stand up against the windfarm plans.  If anyone with any experience of the Donald Trump organisation can think of  anyone in it who can be a bit of an obnoxious, aggressive irritating blowhard, please get in touch.
Blowing hot and cold: (phrase) to have contradictory characteristics
You could have been forgiven for thinking Mr Milne had some nerve taking us to the Supreme Court.  It would be unkind to suggest such a thing.
Person or persons unknown in Aberdeen City Council sold him land at a discount for a fraction of its cost, and he agreed to share any profit.  It's not Stew's fault i selling this land (worth £5.6 million which cost him all of £375,000) meant his legal costs were over £500,000.  It must have been complex, selling land from your left hand to your right hand – the companies involved were Milne entities.  Why exactly he had to sell from one part of his empire to another is a business matter we couldn't possibly understand.  It might look as if he wanted to avoid sharing profit with Aberdeen City, but I am sure that was the furthest thing from his mind.
Our City council tells us it always gets value for money.  Fantastic. Our city council sold Milne land for some 5,225,000 less than it was worth.  Our city council cannot possibly afford a referendum on whether or not to build a giant worm and/or monolith where we have the Denburn Valley.
I could be wrong, but on the odd occasion I think ACC just might blow hot and cold.
Putting the Wind up: (phrase) to make nervous or upset.
Attention councillors:  the elections are in May.  This may put the wind up some of you.  You know who you are.  Gerry Brough is getting the wind up as well – he wants the garden project underway before the elections.  I don't think so Ger.  Some council officers might want to start clearing their desks (and no doubt shredding documents) soon, too.
Next week:  Part 1 of  'An Aberdeen Christmas Carol' (with apologies to Charles Dickens).  Unfortunately I am at a loss as to what local  I can possibly cast as a mean, domineering, money-loving megalomaniac.  No doubt something will come to me, touch wood.